Every year in Effingham there are students whose lunch in the school cafeteria might be their only fresh meal that day.
There are 80 students in Effingham schools who are considered "homeless" to varying degrees, according to data recently reported by the district. They may be the children of migratory workers, shuffling between couches of friends and relatives, or runaways from dangerous home situations.
"I don't think people understand that some of our students go through," said Effingham Superintendent Mark Doan. "They need that help and support."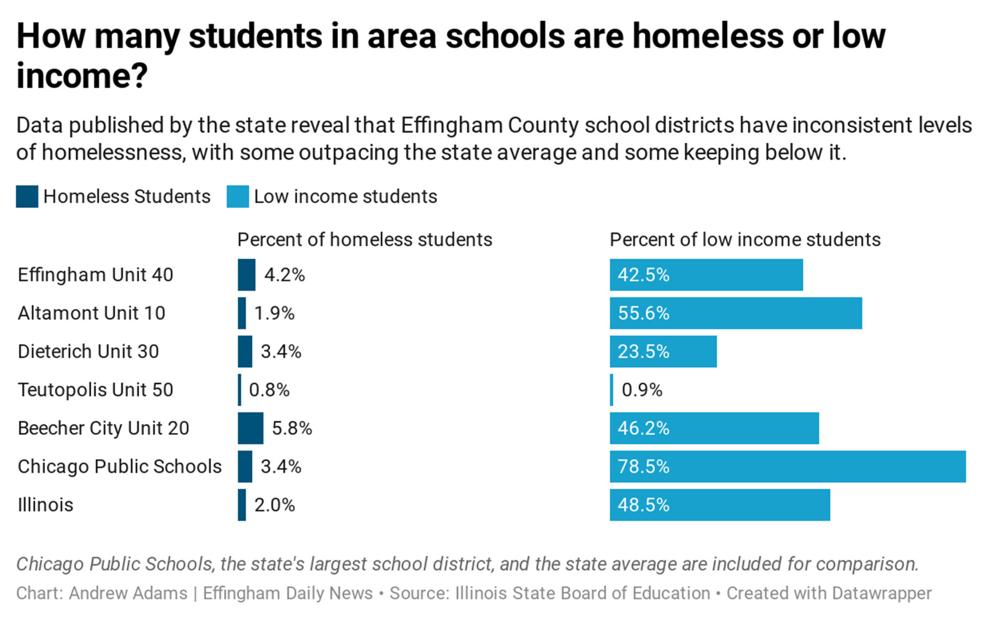 In Effingham, that help and support frequently comes through one man: Todd Schuette, the assistant principal at Central Grade School and the district's Homelessness Liaison.
"A lot of the people's perceptions of homelessness aren't accurate," Schuette said.
He said that many people he works with have an idea in their head that doesn't leave room for more nuanced kinds of homeless situations.
He said students live in local motels.
"We've had some kids live in campers," he added.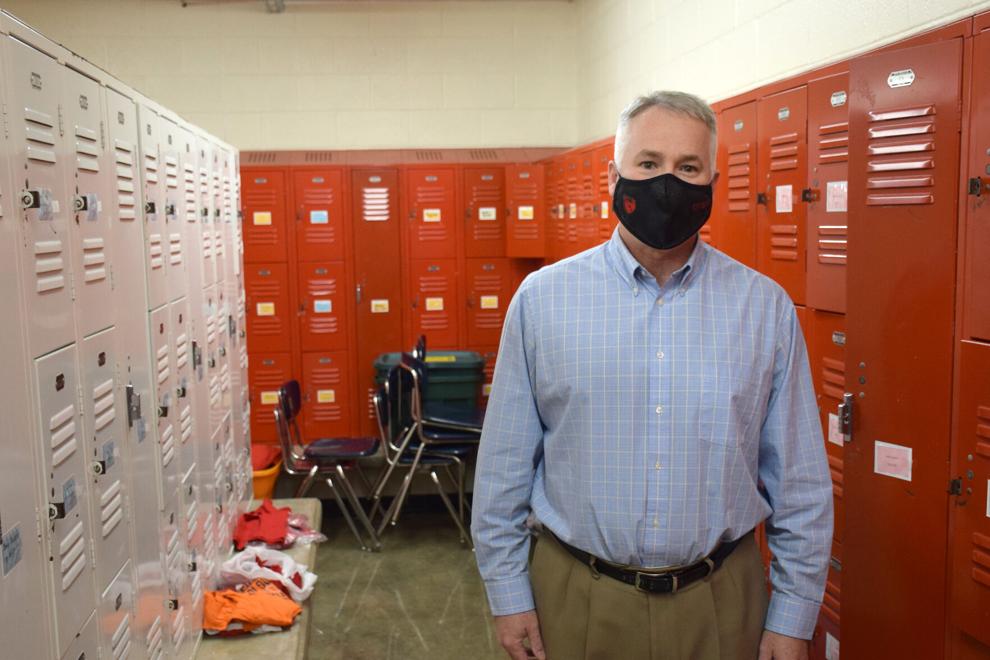 Homeless students aren't just a problem in Effingham, but in every community. The state averages 2% of students who qualify as homeless by federal standards. Effingham County school districts range from 0.8% in Teutopolis Unit 50 to 5.8% in Beecher City Unit 20.
The National Education Association estimates that there are 1.5 million students who meet the federal definition of homelessness, which is an individual who lacks a "fixed, regular, and adequate nighttime residence."
Effingham County actually has lower rates than would be expected, given its location in the state, according to Schuette. He attributes this to the availability of Section 8 housing for low income families.
In Effingham, where the rate of homeless students is 4.2%, Schuette and district staff have built programs over the years to support the students most in need.
"If that student comes in and it's a sudden move, we have to enroll them immediately," said Schuette, describing a federal requirement.
This also includes waiving all of the normal fees associated with enrolling the student and temporarily waiving certain requirements – like proof of immunization, since students experiencing homelessness might take longer to procure that kind of documentation.
"As far as assisting those kids, when they're at school, we can get them a shower and supplies," he said.
That varies by school, because of different facilities. At Central Grade School, for example, they offer old locker room showers to students who don't have access to clean water at home. The locker room also contains rows of lockers, each full of coats, school supplies, shoes, and other things that a student without a permanent home might not have.
"We want them to be successful in school," Schuette said.
The district has a $1,000 budget to buy those supplies. But Schuette confessed he can't remember a time he's used it, because all of the supplies in his "clothes closet" locker room were donated.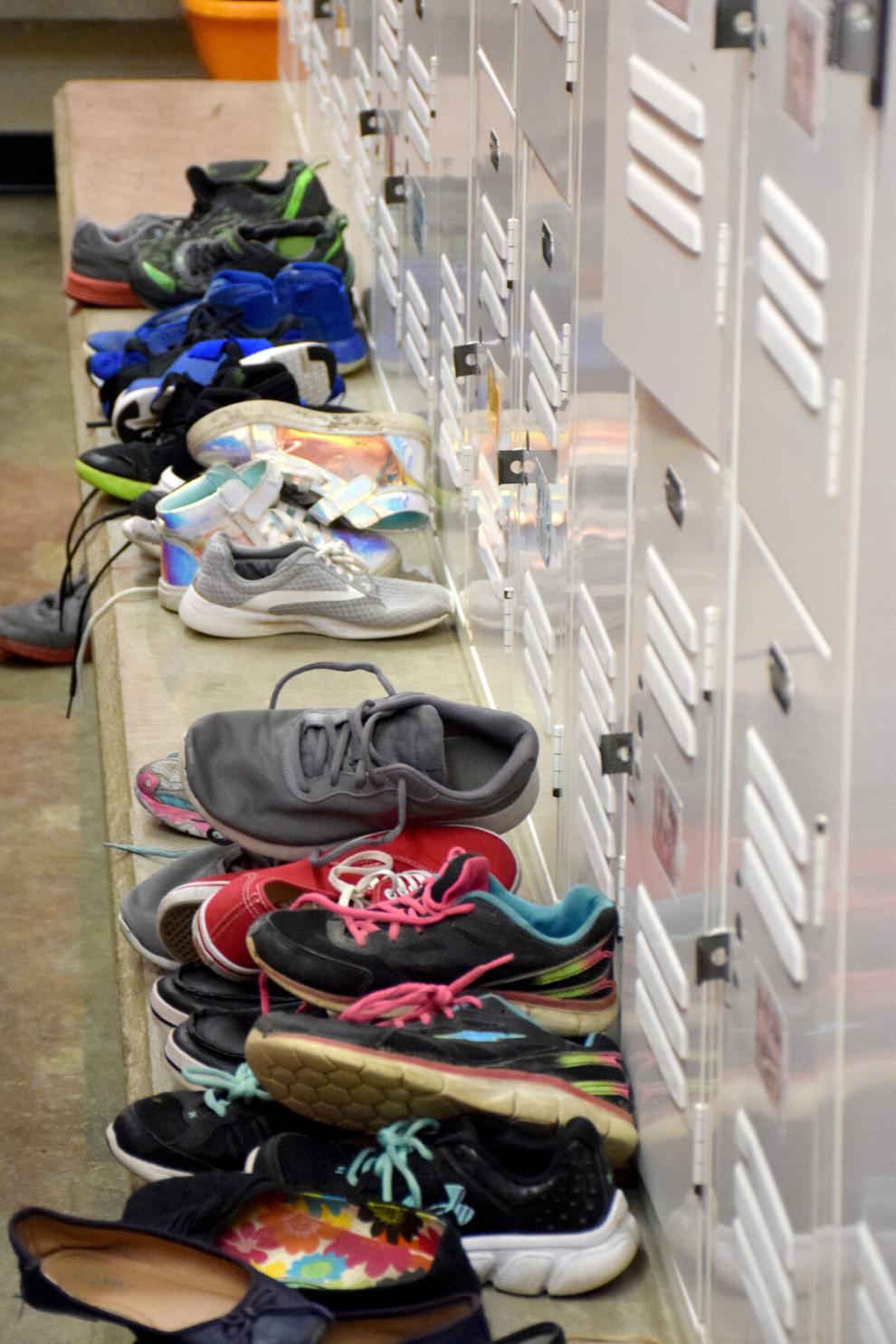 The district also works closely with various charities and nonprofits to meet the needs of its homeless students, most notably with Blessings in a Backpack, a national nonprofit which sends meals and ingredients home with students who are food insecure. The local chapter of Blessings in a Backpack is serving 430 students across eight schools, though they say more than 1,000 students in Effingham qualify for the program.
At Central Grade School, dozens of the black plastic tubs that hold donations from Blessings in a Backpack line the hallways in the locker room that Schuette uses as a base of operations to support homeless and low income students.
"It seems like a well oiled machine," said Schuette, referring to Blessings in a Backpack.
Schuette said that supporting students materially isn't all that the district does. Supporting them emotionally and socially is a high priority.
Amy Miller, one of the counselors at Central Grade School, coordinates a district wide mentoring program that is active at Central Grade School, Effingham Junior High School, and Effingham High School.
"We try to match community members to third through fifth graders," she said. "The goal is to establish connections and relationships."
These relationships frequently extend throughout a students time in Unit 40, with mentor pairs staying connected for years.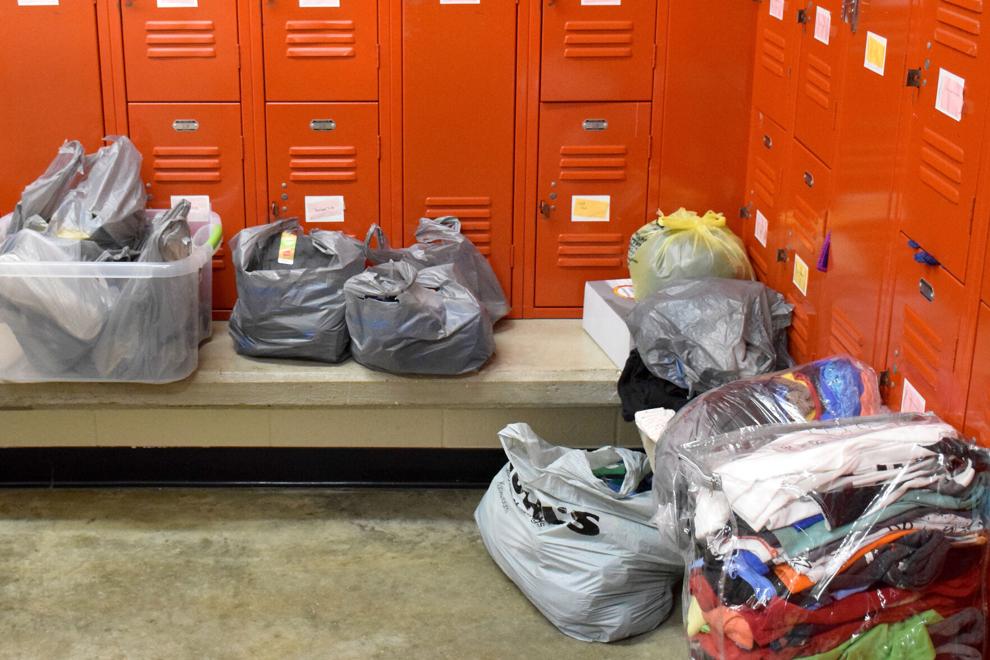 "We have kids that are homeless, kids that are in poverty," Miller said. "We usually have around 150 kids."
Information about the rights guaranteed to homeless students is available for parents on the school district's website, in the registration section, and in the district's policy handbook.
In other Unit 40 news:
Effingham Junior High School is starting a store to sell earbuds and small school supplies to raise funds for the library's incentives program and book club.
The school board approved a new advanced biology course to replace EHS' biotechnology course. This was done in an attempt to better prepare students for college biology courses and the Advanced Placement exam.
The board discussed EHS graduation, which will likely be outdoors again. They proposed a possible date of May 23, with May 30 as a backup. No decision was made, but one is likely at a future meeting.
Activities Director Dave Woltman spoke to the board about winter and spring sports, which were recently given the go-ahead by the governor and Illinois High School Association. Details on dates and protocols are still being discussed.