Before COVID-19 disrupted lives across the globe, Drew Thompson, a junior at Effingham High School, woke every day before 6 a.m. to work out and sink some jump shots before school.
In that sense, not much has changed. In other ways, everything is different.
"I just want to be the best that I can," Thompson said. "Whatever I can do to help my team out and put us in a position to be successful. So I feel that my hard work leads over to my team's success."
Coming into the year, Thompson knew that the team would be looking for more scorers this season after Effingham's all-time points leader, Landon Wolfe, graduated. Also graduating was the 6-foot-8 Cole Marxman.
Thompson knew that he would have to work hard, but could be a more prominent scoring option as a junior.
"I knew we had to get stronger and faster – anything we could do to be better after losing those guys, because we knew we wouldn't have them," Thompson said.
The pandemic didn't slow his determination.
"When I found out this whole thing was closing everything down, I was going to the gyms while they were still open as much as I could, because I knew they would eventually close. Now that they're closed, I wake up and work out. I work out three times a week and try go get cardio in on my off days, and I'm at the [basketball] court every day when it's not raining."
Even while learning from home, Thompson says he still tries to get his workout in before he starts his studies or anything else for the day.
"I just get up, get my shots in and work out," Thompson said. "Sometimes I go back to the court and do my homework at night and then repeat it the next day.
"You can still go outside and get cardio in and jump rope, do lunges, squats, sprints, and you can use your body weight to those advantages. You can go out and get whatever you need to get done on yourself with nothing else."
While the pandemic didn't affect Effingham's basketball season, it could very well have an impact on next season, as summer workouts still remain up in the air.
However, Thompson says the team is still very much connected.
"We have a lot of social media ways we're connecting with each other," Thompson said. "We've been going out to the court and getting in some pickup games outside on the full court. That's really the only way we get to do it. We can't go inside, so we might as well go outside and get some shots up and work on our stuff. We just enjoy connecting with each other not only on the basketball court but off it as well."
Effingham Head Coach Obie Farmer says it's still unclear when summer workouts can proceed.
"We're scheduling stuff for over the summer, hoping we don't have to cancel it, but we're trying to be prepared if we can't have it," Farmer said. "We've got youth camps we're looking at scheduling, but we're trying to slow down on it a little bit, not get a bunch of information out there then have to pull it back. We always had a silver lining that we had a summer season. I'd get my hands on them through June and would have some contact in July."
As the pandemic carried on and deadline after deadline passed, it became increasingly likely that the Illinois High School Association would cancel all spring sports. It officially did on April 21.
Baseball
For a team like the Teutopolis Wooden Shoes, it meant that the athletes who were juniors on last season's state championship-winning squad won't have the opportunity to defend their state title.
"It's very disheartening," said Teutopolis baseball coach Justin Fleener. "But this is out of our control and is not a reflection of [the team's] preparation or hard work. We're not very happy, but there are worse things going on out there."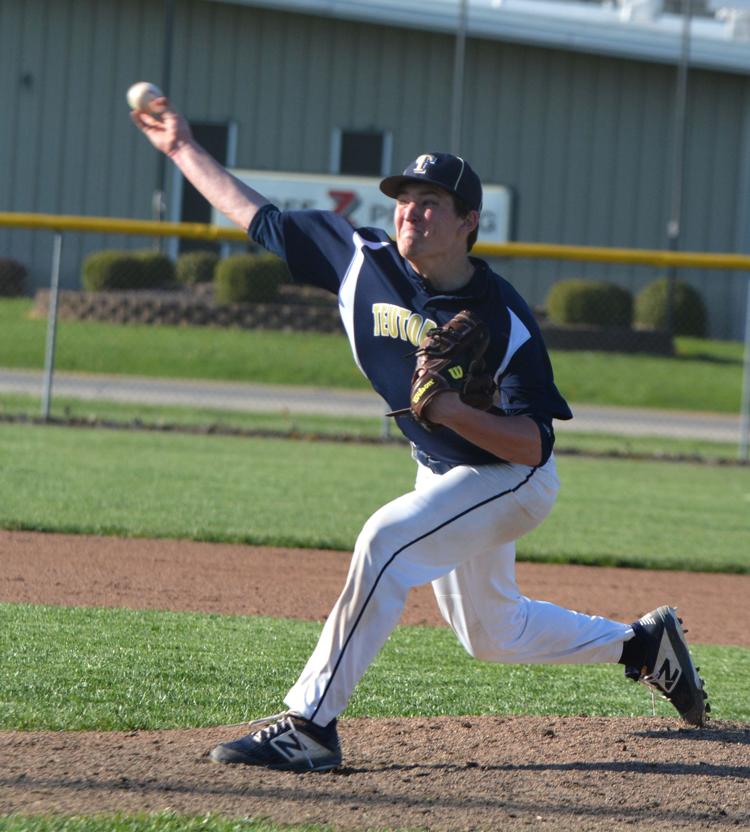 Two Wooden Shoes who were eager to get back out on the diamond and defend the title were Mitch Hemmen and Trenton Schwerdt.
Both played integral roles on the team as juniors last season, with Schwerdt hitting .336 and Hemmen hitting .330.
Against Harrisburg in the super-sectional, Hemmen pitched a no-hitter on the team's way to a 3-0 win on just 84 pitches. Tied for the team lead in home runs, he was named to the Class 2A All-State team.
"After all of the success we had last year, we were for sure ready to get back out there and defend it and show everybody that we're still good," Hemmen said.
While the decision was looming prior to April 21, Hemmen says the team was staying ready to get back out there if the ban was lifted.
"It helped I had to stay ready for college, too, so I was just lifting whenever I could," Hemmen said. "I was playing catch about every day, doing mobility stuff, stretching a lot and keeping my arm in shape while hitting a little bit. We were staying ready just in case."
Hemmen shared what it was like when it was announced that the season would be canceled.
"It came about because we heard before that if it got pushed back, the IHSA was going to cancel the season," Hemmen said. "The news came out we were going to get quarantined through the end of May and we all started to realize it was probably over.
"A couple of days later, Coach Fleener texted all of us seniors saying how he was sorry that this is how it came out. He was basically wrapping it all up for us and everything."
What came as perhaps the biggest shock, was that Hemmen had realized he had taken his last at-bat as a member of the Wooden Shoes without realizing it in the moment.
"Right when it happened, I don't think it really sank in," Hemmen said. "I knew we wouldn't have the season, but I didn't really think about it until a few days after. At that point it really sunk in and it sucked. We played our last game and didn't even know it. But at least for us, we got to go out on top winning our last game of spring baseball."
Hemmen plans to attend John A. Logan College on a baseball scholarship in the fall.
Schwerdt was also disappointed by the news.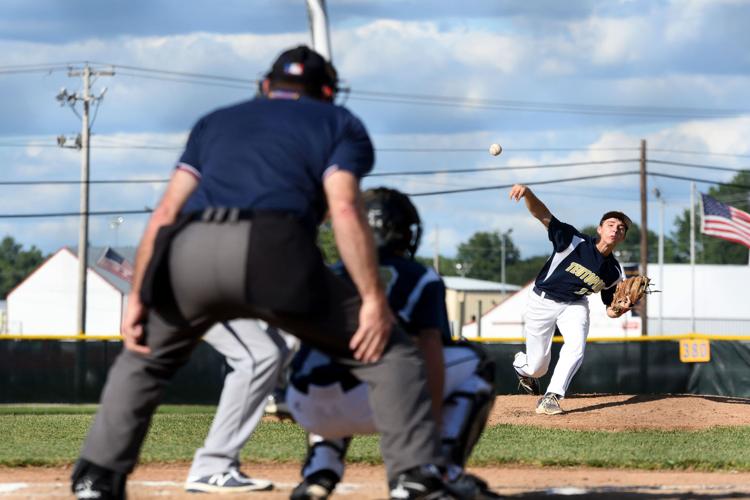 "When it was announced, I was in disbelief," Schwerdt said. "I was sitting on my couch and got the text and my heart sank. I was devastated. You go through sports and through all of the years, and your senior season is supposed to be the best one for you, playing with the guys you've played with since you were in second grade. Not being able to have that was just devastating.
"It still means a lot to win it last year, but it would've been a little more special to do as a senior. Not having our senior season – it makes you not take things for granted anymore. It was a little bit of a slap in the face, so you really have to live in the moment and cherish everything, because you never know when it's going to be taken away from you."
Schwerdt will continue his baseball career next season at Kaskaskia College.
Football
While football and school in the fall in general seems like ages away, the pandemic has already started to affect next academic year's football schedule. Players would normally be doing weight room workouts at this point in the offseason. But by mid-May, IHSA had yet to come out with any guidelines as to when teams can get together and proceed as normal.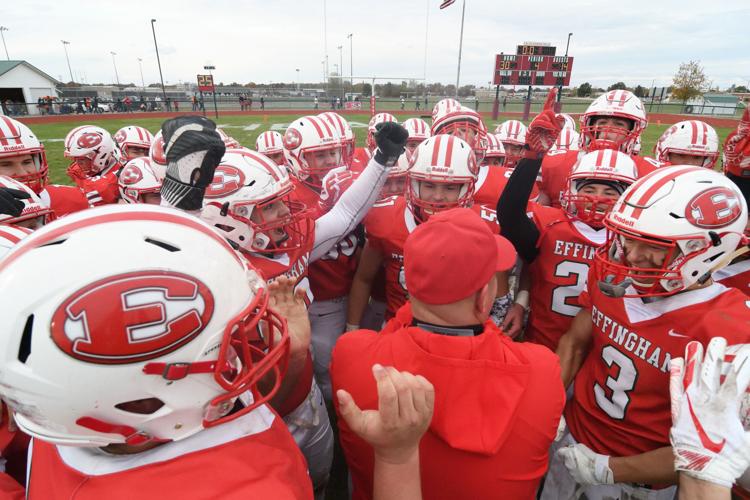 "From a football standpoint, my concerns are [the players] haven't done anything physically with us in terms of workouts and access to gyms since we walked out of school," said Effingham Head Coach Brett Hefner. "Just because of football physically, their bodies and the time and what they've lost to get those bodies going again, how soon will we be able to get together?
"We're fortunate from a football standpoint that we have five years in the same system, going on year six, so we're not installing anything new. From a scheme standpoint, that doesn't concern me nearly as much as the weight room work and conditioning and getting bodies ready for a football season."
Hefner explained how the team's schedule has changed because of the pandemic.
"We normally would be going before school and during this time, the eighth graders would be getting in there a couple of times a week so we could get them acclimated to the routine, so whenever we started up in June, then they could hop in and know what to do.
"So that adds another element: When we do get cleared, how are you going to integrate them? I think what you run into even moreso is that we rely on multi-sport kids. You look and see that basketball has lost part of their off-season, baseball lost their entire season. We pretty much start going in two months, so then you have to be careful of trying to do too much and overload the kids, but my biggest concern is getting their bodies back ready to go into a season."
There are many questions about how the state will re-open. And if different regions open at different times, that could impact teams differently on a sectional basis.
"They broke the state into sections," Hefner said. "So what happens if we get cleared and somebody else doesn't? Are we going to be held back? Are we going to be allowed to go? If we lose June, I hope the IHSA would come in and waive that restriction in August.
"From a weight room standpoint, if we could get going by the first week of July and get seven weeks to get their bodies ready, if the bodies go into it unprepared, you're going to see more injuries. That's another part you have to consider in football that maybe you don't in other sports."