Are you satisfied with the direction of the country?
Are you financially better off now than four years ago?
Does the tone of Washington politics concern you? Springfield?
Are you among those who would just as soon Chicago and its political influence separate from the rest of us – or do you think there is hope for unity in Illinois, despite our vast differences?
The Effingham Daily News is preparing its next installment of the ongoing "Pulse of the Voters" series, which began in 2018 in collaboration with its CNHI sister papers from across the country.
We'd like to interview local residents about their views on politics, and how you think that shapes the important national, state and local issues of the day.
We're looking for people of all ages and political views – from far right to far left to the vast array of voices in between. Republicans. Democrats. Independents. Undecideds.
Will the crucial 2020 elections be your first time voting? Have you not missed a ballot for 50 years? We'd like a wide variety of voices from across the spectrum – men, women; young, old and not so old.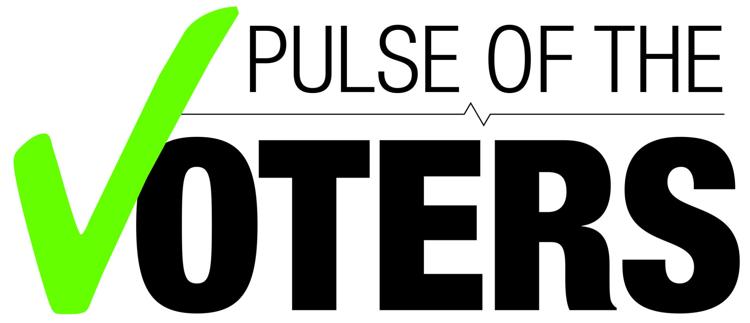 Do you think conservative voices aren't heard from often enough? Now is your chance to speak up. Do you think liberal voices aren't heard from often enough? Now is your chance to speak up. Is the middle lost in the crescendo created by right and left? Now is your chance to speak up.
We'll listen.
This project is based on the proposition that elections are the property of the voters. We'd like to hear your take on how we're faring as a community, state and nation – and where you think we are heading. Over the past two years, we've listened to dozens of voters from across this area who have shed important insights. You can read those stories at effinghamdailynews.com/news/pulse_of_the_voters/
Besides the presidential election, 2020 will see a new member of congress elected to our 15th District seat. And a slew of Republicans are vying to challenge U.S. Senator Dick Durbin. The November election is a high stakes one for control of Congress as well as the presidency. We're aiming to give Effingham County a voice.
If you'd like to add your voice to that discussion, contact me by email at jeff.long@effinghamdailynews.com or by phone at 217-347-7151 ext. 129. I also encourage Letters to the Editor regarding issues raised in these stories. Email them to that address, or by post to 201 N. Banker St., Effingham, IL 62401.
Another important part of this project is a survey that the readers of our sister papers in 22 states in the Midwest, Southwest, Southeast and Northeast are taking part in. Even if you don't want to be interviewed for our local stories, please take a moment to add Effingham voices to that survey at surveymonkey.com/r/R9MJGPD