The Effingham Unit 40 School Board has unanimously approved a new contract with the Effingham Education Support Professionals Association, preventing a prolonged standoff between the two sides.
The four-year deal takes effect retroactive to July 1, 2021 and will expire June 30, 2025. Negotiations took place throughout August and a deal was finalized in early September.
The new deal raises employee wages up to $15 an hour, four years ahead of when the state's minimum wage will reach that mark. Unlike the previous contract, which took two years to negotiate and wasn't finalized until 2019, school support staff went just a single month without a finalized union contract.
Superintendent Mark Doan said that the new contract focused on allowing the district to attract new employees while also retaining those interested in staying.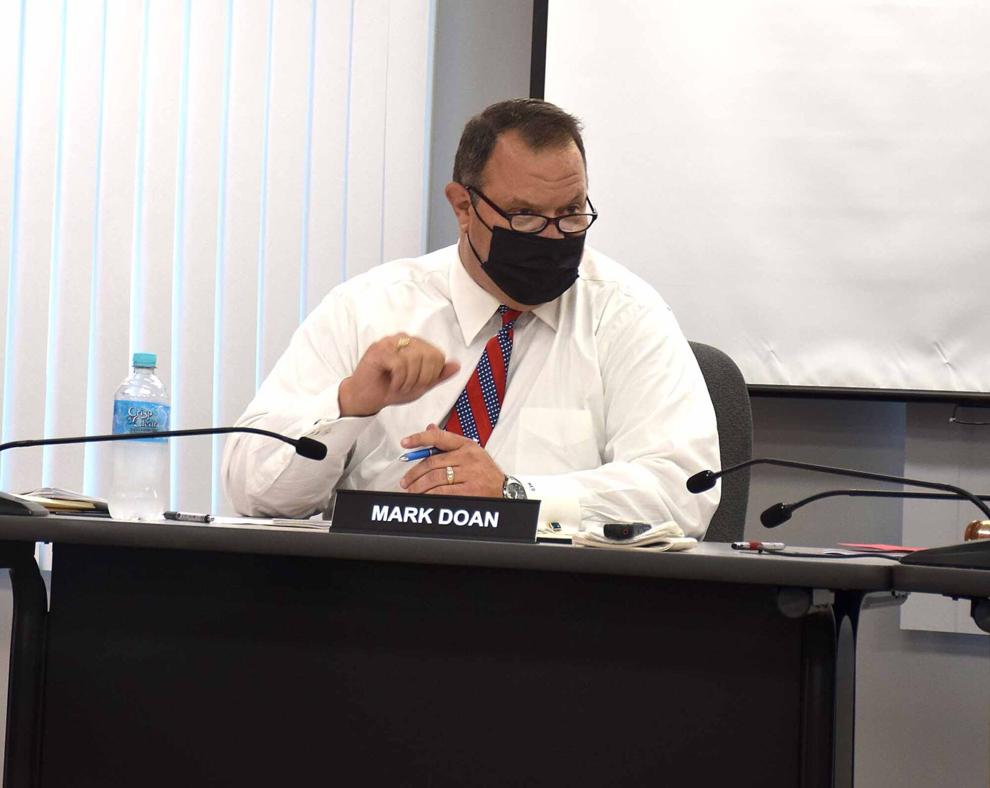 "We're looking to not only retain staff, but recruit (them)," Doan said. "What we're seeing (is) not being able to find individuals or losing individuals moving to another position. When that happened, we sat down with the union and used interest-based bargaining and tried to come up with steps that would not only be able to recruit new people, but retain the ones we had."
ESPA president Patty Keck said that the union focused on increasing wages and salaries in addition to providing a better atmosphere to retain and recruit employees.
"Our main focus was on getting those wages up," Keck said. "We wanted to be able to retain people, take care of (both) new people coming in and our (long-tenured) people."
The overall goal of the negotiations was to make the positions within ESPA attractive enough for people to perceive it as a worthwhile career. Doan noted that some people wouldn't necessarily see jobs like driving a bus to be good, but that didn't stop them from making the wages to be the best they could.
"Pay is not everything," Doan said. "Some people don't want to be a bus driver. We want to be able to make that kind of salary (and) that hourly wage enticing for those who want to work for Unit 40."
Doan, like others in Unit 40, desperately wanted to avoid the kind of protracted negotiations that prevented the prior contract from being approved until July 2019. He said that the two sides focused on identifying areas of common ground and making the process smoother for everyone.
"Last time, (it) didn't work well for anyone," Doan said. "It wasn't a positive outcome or process. Both groups went into this (saying) 'Let's try to do this differently. Let's try to identify some areas that we have common ground on and let's try to make some inroads on making this a smooth transition.' I think it was 4-5 meetings and I think we were done."
Keck feels satisfied by the way the negotiations went down, both in terms of what the union got and in how the meetings went between ESPA and the district. She felt that conversations with the district were more like discussions that high-stakes negotiations.
"We talked through each language item step-by-step," Keck said. "It was much more open and honest; they either liked it or we didn't like and it was more of a discussion this time. We felt really good about doing this more openly."
The feeling for Doan is that of relief now that the deal is finalized and their support staff is working under the new contract. Considering the history between the two sides, Doan believes that everyone is satisfied with the new terms of their arrangement.
"Everyone is happy with how we're moving forward," Doan said. "It's good to have a contract issue out of the way, especially with the history that we've had."