The morning of Sept. 11, 2001 began like any other for Josh Layton. An eighth-grader at Cumberland High School, after boarding his school bus he heard a comment from a fellow bus-rider that he and his friends initially laughed off.
A lot of space in the Effingham Daily News on Friday and Saturday will be devoted to the 20t…
"We picked up one of the last kids on the bus and he made a comment, 'Hey, there was a plane that hit one of the World Trade Centers,'" Layton said. "Initially, when we heard that, we were smirking, like, 'What kind of an idiot would fly a plane (into there)?' thinking that it was a private plane, (because) we didn't know the severity of it."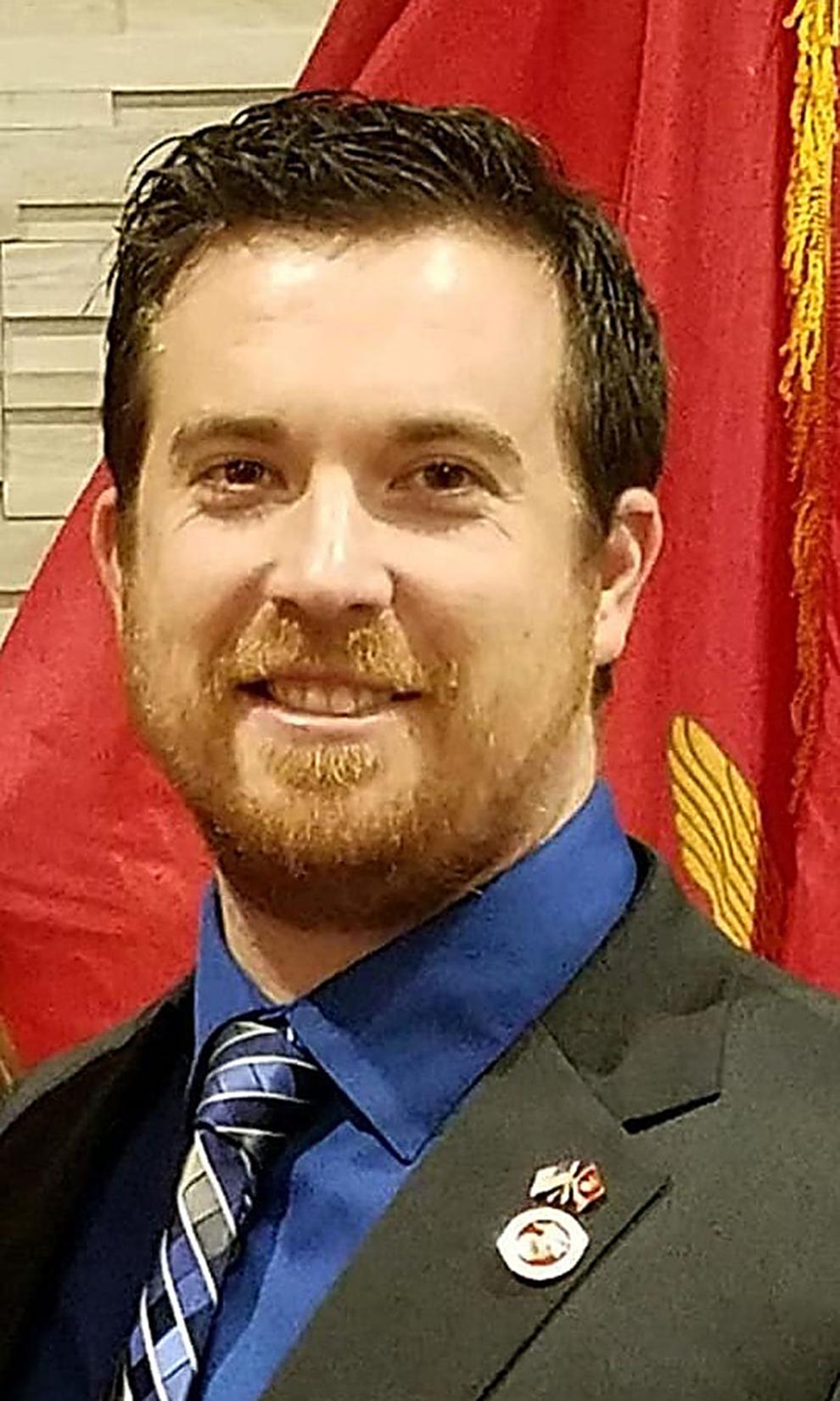 By the time Layton and his friends arrived at school, they learned just how serious their friend was about a plane hitting the World Trade Center. The second plane hit the building as the school day began. By the time he went into his second hour math class, he saw the stunning image of one of the towers collapsing into a plume of smoke and jagged metal.
"That was the first time that I truly felt scared," Layton said. "You watch scary movies, you get shocks and surprises, but I actually had a sense of fear, of 'How could this happen to our nation?'"
That fear and the desire to serve and protect the United States helped push Layton to join the Marine Corps in 2007 and serve tours of duty in Iraq and Afghanistan. It has also helped in his current role as a Veterans Service Officer in Effingham County with the Illinois Department of Veterans Affairs, providing a sense of appreciation and connection with fellow veterans of those wars who come to him to receive assistance back at home.
"We all joined during a time of war," Layton said. "We all joined for one reason or another, but we did join during a time of war and it's an appreciation for them knowing that they could go off and be put in very hazardous conditions."
Layton's story and that of others in the area provide a sense of how the events in New York, Washington D.C. and Pennsylvania made an impact right here in Effingham.
Cpt. Blake Schroedter is now a clinical psychologist in the Effingham office of Rush University Medical Center's Road Home Program. Twenty years ago, he was preparing to serve his country. He was in Army basic training at Fort Sill in Oklahoma when he and his colleagues got the news. Their commanding officers made sure that they weren't overexposed to the drumbeat of news, but Schroedter noticed a greater intensity coming out of the barracks that day.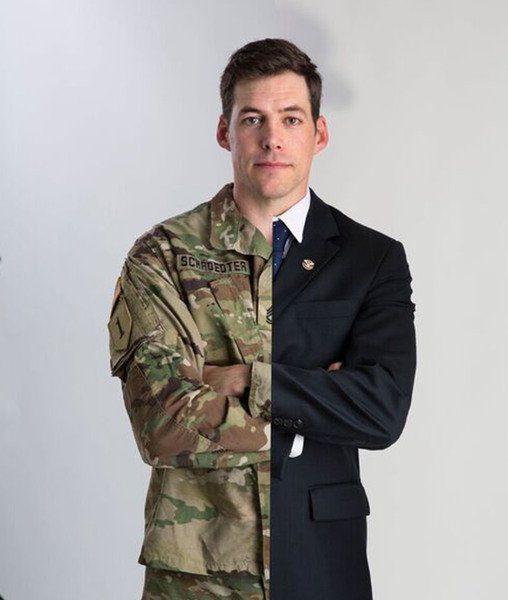 "The threat level increased around the base, so there were certainly more restrictions," said Schroedter, a Newton native. "For the most part, basic training went on, (but) the level of intensity and purpose changed."
Many in Effingham learned about the attacks by listening to Greg Sapp's morning radio show on WXEF. Sapp had received a call from the station owner telling him the news, capturing the interest of both host and staff. When the second plane hit, the station immediately shifted gears towards informing the public and providing a forum to share their feelings.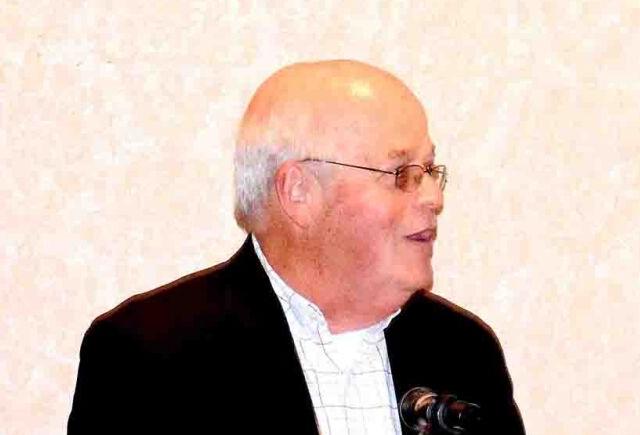 "We took calls from listeners who shared their thoughts about where they were and how the folks they knew in New York were," Sapp said. "It went on that way for the next few days."
Matt Kulesza, currently the assistant chief for the Effingham Fire Department, was working on a job site when he heard the news on the radio. Much like Layton, his feelings about what happened were visceral, filled with anger about what happened in Manhattan.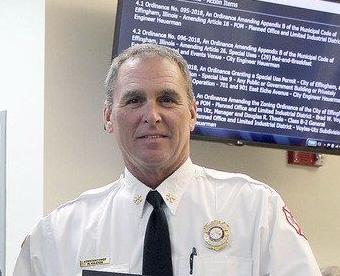 "It was sickening to see this happening in the United States," Kulesza said.
Kulesza has seen the impact that Sept. 11 has had on emergency services in this country, with greater preventative measures being taken to deal with activities that could threaten people's safety. He said that something similar to 9/11 is always in the back of one's mind whenever firefighetrs encounter a dangerous situation.
"You never know what's going to happen," Kulesza said. "Even though those planes went into a building, there's other things that could be something that's going to try harming emergency responders."
Schroedter's career made a big shift following that day. While he, like Layton, served tours in Iraq and Afghanistan, the events of Sept. 11 brought him into the psychology field, giving him a chance to examine the impact of that day and what it meant for society and those like him who took an oath to serve their country.
"If it wasn't for 9/11, I wouldn't be a psychologist," Schroedter said. "Only through my experiences in Iraq and Afghanistan did I develop an interest in how combat affects the human psyche, mind, behavior, experiences and subsequent behavior. It is the foundation to which I practice. That is very clear to me."
When Layton thinks back to that day and how it continues to affect him and his life, he thinks of the people who lost their lives – from children to parents to grandparents both in the planes and at the World Trade Center and the Pentagon. He feels that the events of that day and the way that his life changed show him to live his life to the fullest each day.
"It's a reminder to appreciate what I have now and try to make every day matter, whether it's doing my job or being a father, friend or family member," Layton said. "I think and pray for the Gold Star families that may have lost a son, daughter, father or mother. I just want to let them know that it wasn't worth nothing. They were there for a reason and their mission was successful."