President Donald Trump and challenger Joe Biden are intensifying their efforts to persuade uncommitted voters to pick sides in the closing days of the presidential election campaign.
The road to victory, if the past is prologue, runs through Wisconsin, Michigan, Ohio and Pennsylvania – the swath of northern battlegrounds that lifted Republican Trump to an unexpected victory in the Electoral College four years ago.
Democrat Biden seeks to reverse his party's presidential fortunes in those 2016 decisive states in the midst of the coronavirus pandemic that's limited the kind of old-style backslapping, bear-hugging campaigning in which he engaged as President Barack Obama's vice president and during more than three decades in the U.S. Senate.
At the same time, after a brief stoppage when he and first lady Melania Trump tested positive for COVID-19 earlier this month, the president has resumed a rigorous schedule of rallies in those and other states.
To gauge the mood of voters in the lead-up to Election Day, CNHI journalists recently fanned out across 22 Midwest, Southwest, Southeast and Northeast states to talk with voters of all stripes in their communities, completing the periodic "Pulse of the Voters" series that began three years ago.
An unscientific CNHI online poll conducted in those same states from Sept. 28 to Oct. 12 resulted in more than 5,000 responses and concluded two issues are foremost on voter minds: economic recovery from the months-long coronavirus pandemic, and government management of the county's worst deadly disease outbreak in a century.
The fight for Pennsylvania
Pennsylvania, with its crucial 20 electoral votes, has emerged as one of the most competitive states in the last stages of the campaign. Trump and Biden stepped up their visits there in recent weeks.
Four years ago, Trump won Pennsylvania by just 44,292 votes out of more than 6 million cast. It was the first time the Keystone State had favored a Republican presidential candidate since George H. W. Bush in 1988.
Biden aimed at persuading the state's swing voters who went for Trump last time to change sides; Trump urged them to stay loyal to him for a second term. Both battled hard over a sizable number of newly registered voters.
For Jim Tomlinson, 69, a conservative Republican from Lewisburg in central Pennsylvania, Biden's pitch has resonated.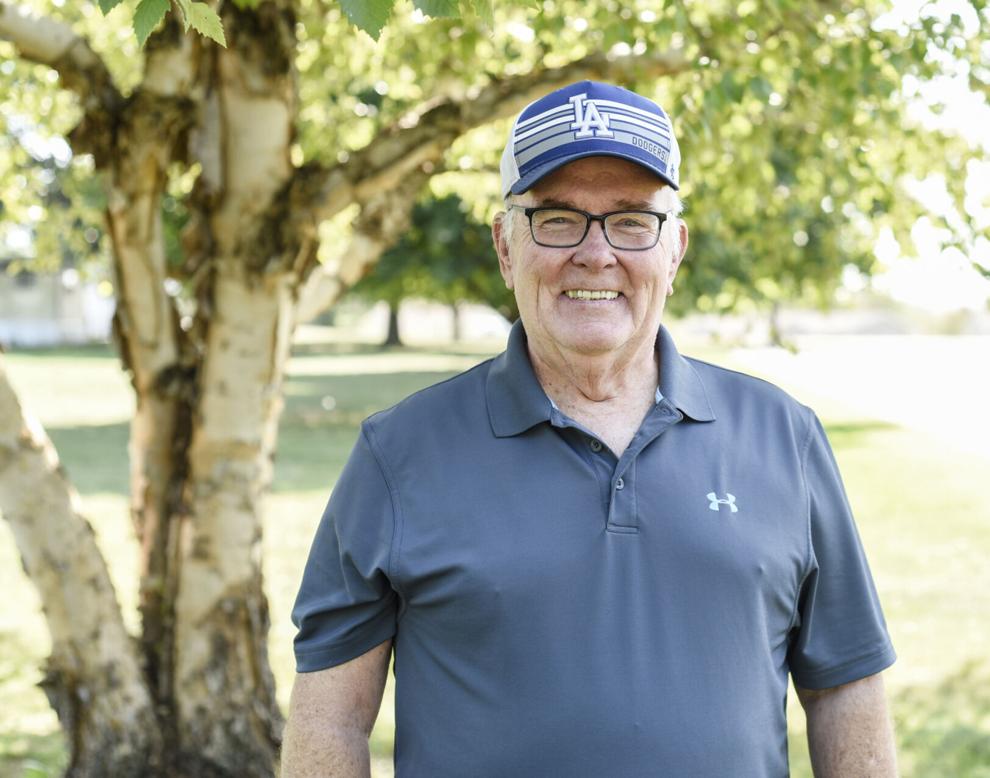 An Army veteran and former worker in the Ronald Reagan and John McCain presidential campaigns, Tomlinson said he's never voted for a non-Republican – until this election. He's casting his ballot for Biden.
"Joe Biden is a good and decent man," said Tomlinson. "I have confidence he would try to have a government of national unities, something that Donald Trump isn't capable of. We need a president who has character, not someone who is one."
Another lifetime Republican from the Susquehanna Valley, John Meckley, 50, of Milton, said he will also vote for Biden even though he's the former chairman of the Northumberland County Republican Committee. He said Trump's abandoned "traditional, core Republican values" such as respect for the Constitution, smaller government, reduced national debt and strong relationships with foreign allies.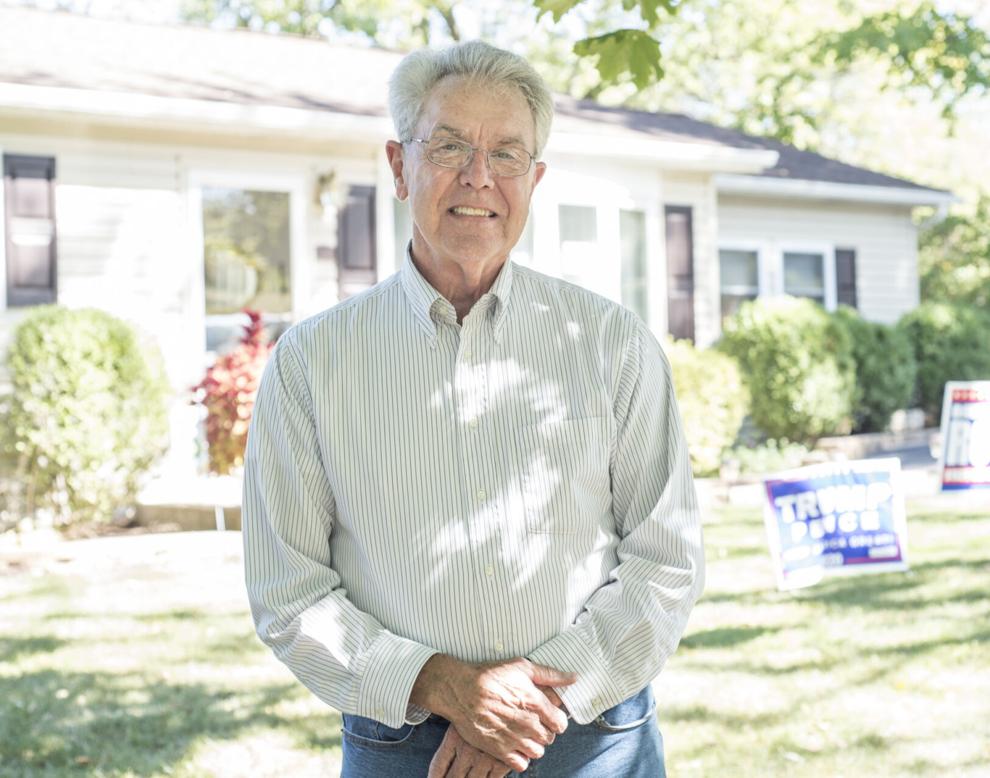 "I expect a president to be a statesman, to epitomize what it is about America that is exceptional, to treat others – especially those with whom he disagrees – with respect and, above all, to tell the truth," said Meckley.
Republicans Stan Zellers, 73, of Lewisburg, and Bill Ragley, 78, of Johnstown, Pennsylvania, are sticking with Trump. Zellers labeled Republicans who vote against the president "traitors." Ragley said Trump is the "one last chance to save this country."
Race relations matter to Lyndsey Dundon, 22, a senior social work major at Slippery Rock University 50 miles north of Pittsburgh in western Pennsylvania. Dundon, who is white, expressed concern over bitter racial division. She told of working at a coffee shop when a customer noticed a "Black Lives Matter" pin on her uniform, and remarked that someone might stab her over it. She said Biden is preferable to Trump on every issue that's important to her: racial equality, sexual orientation and gender identity as well as the economy and the pandemic.
Luzerne County in northeast Pennsylvania has been a touchstone for picking presidential winners in the state. It voted for the victorious candidate in every election since 1936. Four years ago, Trump carried the county by 26,000 votes despite Democrats outnumbering registered Republicans.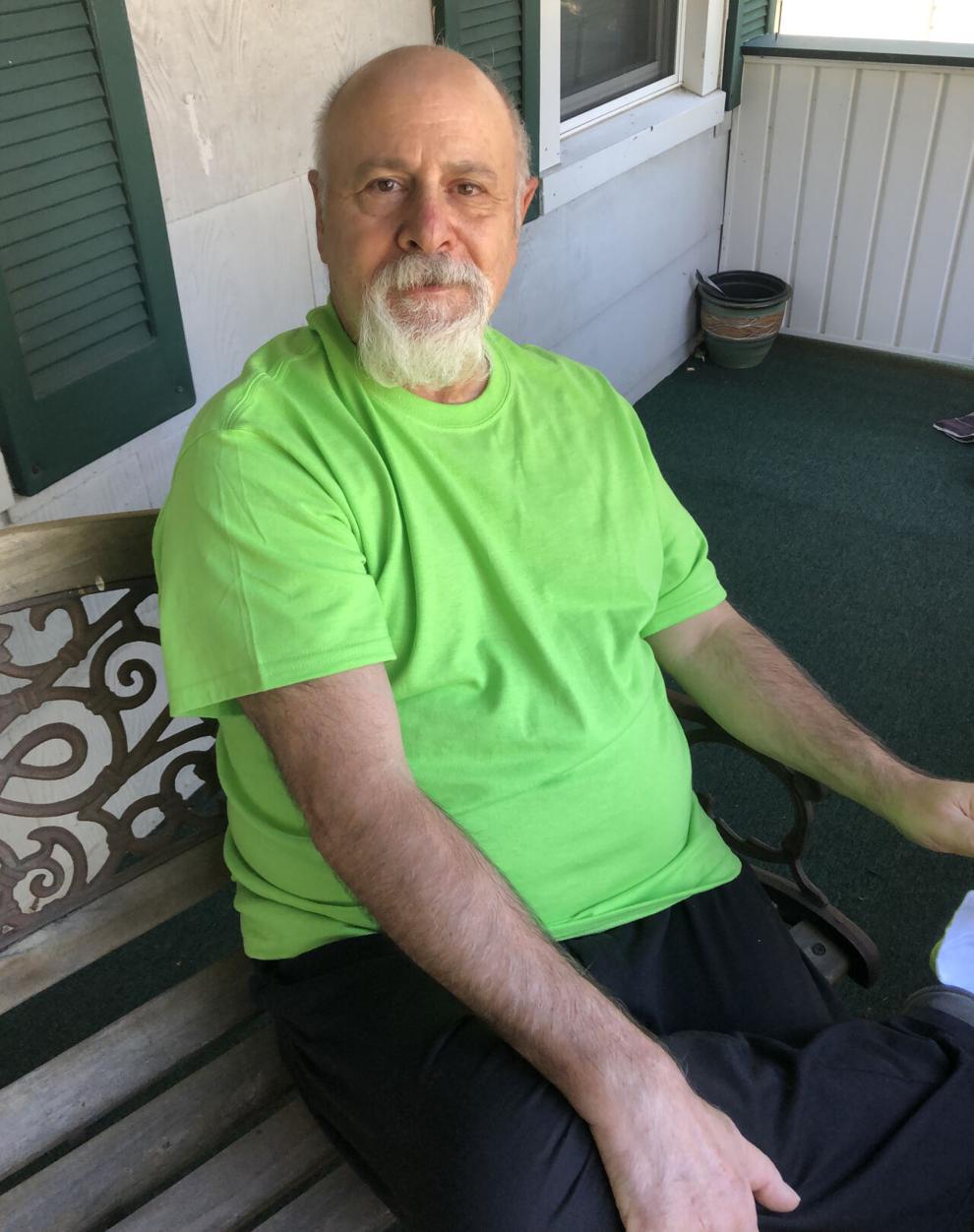 Paulino Gonzalez, a retired janitor from the county seat of Wilkes-Barre, isn't bashful about his support of Trump. "There's a lot of people who are afraid to admit they're going to vote for the president," he said. "I went to the grocery store the other day and I had a Steeler jacket on and a Trump hat. Guy stocking the shelves said, 'You've got two winners.'|"
Ohio and Upper Midwest
Ashtabula is a county in northeast Ohio that rejected Democratic tradition in 2016 by voting 56.6 % for Trump, helping him win Ohio's 18 Electoral College votes. The reason: heavy preference for Trump in scores of rural communities offset Democratic majorities in Cleveland, Akron, Dayton, Columbus and Cincinnati.
Charlie Frye, chairman of the Ashtabula County GOP, predicted a repeat outcome Nov. 3. "It just goes back to the blue collar, conservative worker," he said. "Trump's message resonates with those people."
In neighboring Michigan, the Trump-Biden outcome could rest on the popularity of Democrat Gov. Gretchen Whitmer. The president has made her the pandemic piñata for her strict executive orders to prevent the spread of COVID-19.
Earlier this month, the FBI revealed Whitmer was the target of a foiled kidnap plot by armed dissenters. She said Trump's acerbic rhetoric emboldened the group.
Dr. Keira Duvernoy, a Democratic membership coordinator in northwest Michigan, said Trump's bullying of the governor has swelled support for Biden.
"He (Trump) is so distasteful to a lot of people that he's the motivating factor," said Duvernoy, noting the president joined the crowd in a "lock her up" chant at his recent Michigan rally.
Trump won Michigan by just 10,704 votes four years ago. Polls give Biden a slight edge this time, meaning it could go either way. The winner gets 16 electoral votes.
The forecast is similar in next-door Wisconsin, where Trump won its 10 electoral votes in a squeaker over Hillary Clinton in 2016.
Next-door neighbor Minnesota, a mainly Democratic state since 1932, has been high on Trump's 2020 election radar. He lost by a slim 1.5 percentage points to Clinton four years ago.
Shirley Rosenau is a grandmother and mostly retired accountant from the unincorporated berg of LeHillier in rural southern Minnesota. She's voting for Biden, who she says is not an outstanding candidate but an honest one who will "do his damnedest for all of us." Trump, she added, has "no honesty. I don't think I've ever been familiar with anybody who lies like he does. It is absolutely ridiculous."
Southern states in the mix
Florida, with its 29 electoral votes, is another hotly contested state. It is still considered a tossup even though state polls give Biden a 5 percentage point lead. Trump edged Clinton by 1.2 percentage points in 2016. Democrats are counting on the state's large retired population to support Biden this time due to concerns over the uncertain future of Medicare and Social Security.
Texas and Georgia are two red states that could be in play on Election Day, according to pollsters. A Biden upset would almost certainly be tied to a record minority voter turnout for his candidacy – Hispanics in Texas and African-Americans in Georgia.
GeeGee Yates, 25, a daycare worker in Greenville, Texas, remains unsure of who she will vote for. Yet she admits disappointment with the gover…
GeeGee Yates, 25, a daycare worker in Greenville, Texas, remains unsure of who she will vote for. Yet she admits disappointment with the government's response to the pandemic.
"It felt like too many things remained open during the shutdown," said Yates. "Also, it took too long for anything to get shut down. They still don't enforce the wearing of masks."
Julie Johnson Bryant, a 59-year-old marketing consultant and self-described moderate Republican from the East Texas community of Aledo, said she doesn't blame Trump for the pandemic, but has little faith in his promise of a return to normal soon.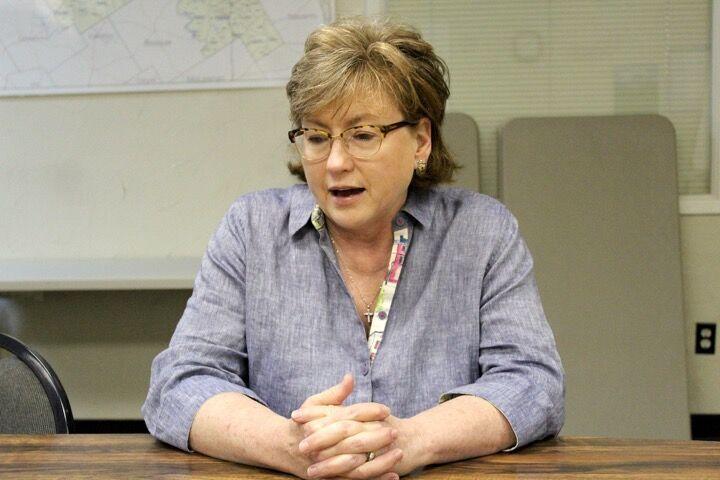 "It's a no-win situation and the real fact is that this strain of coronavirus is going to be around for a long time," said Johnson Bryant. "We're not really focusing on how we can live with it, just on how we can politicize it and push more bits of money from the government to the public when it is not making a real difference other than to drive us into greater debt."
Biden's best bet in the deep south is Georgia, though it would be a major upset if he wins the state. Trump took it by more than 200,000 votes four years ago. Rural Republican voters traditionally cancel out the heavily Democrat vote in Atlanta.
Sam Patel, a convenience store owner in the South Georgia city of Valdosta, believes Trump will win big again in the state. He praised the president for building up the military, including Moody Air Force Base just outside Valdosta. Patel's store is directly across from the base.
Dante Flowers said "Biden I think he's the closest thing to Obama. I think he's the safe route for right now."
"Republican all the way," he forecast. "Democrats are the devil. They don't care about American people. They are trying to make this a socialist economy."
Democrat Dante Flowers, 35, a Black entrepreneur from Valdosta, took a contrary view. He feels "pretty good" about Biden's chances, adding the former vice president has the political experience edge over Trump.
"Trump has changed politics," said Flowers. "It is no longer about policies or what a candidate brings to the table. Biden has my vote. Period."
If Georgia is in play, heartland Indiana isn't. Political experts say the state — Vice President Mike Pence is a former governor — remains solidly red. Trump won Indiana by 15 percentage points last time.
Worth mentioning is oracle Vigo County in west-central Indiana. Voters there have uncannily voted for the winning candidate in 31 of the past 33 presidential elections. They misfired only in 1908 when William Howard Taft (R) defeated William Jennings Bryant (D), and again in 1952 when Dwight Eisenhower (R) defeated Adlai Stevenson (D).
Matthew Bergbower is an associate professor of political science at Indiana State University in the county seat of Terre Haute. He predicts that Trump will again carry Vigo County but Biden will break the voters' national streak by winning the presidency.
"However," he added, "I suspected this for Hillary Clinton as well in 2016."