EFFINGHAM — A local woman is planning a rally honoring law enforcement.
The Effingham City Council this week heard a request to close a portion of Fourth Street between Jefferson and Washington avenues for the Back the Blue Rally. Elizabeth Huston of Altamont is organizing the event along with a committee of local residents.
Effingham Tourism Director Jodi Thoele presented the request for discussion to the council. Thoele said Huston is requesting permission to close the street from noon to 11:30 p.m. on Aug. 7.
Thoele said that time frame will allow for bands to set up and tear down a stage on a trailer for the event, which will be held from 5 to 10 p.m.
Effingham Mayor Mike Schutzbach asked if Huston would also seek permission to allow alcohol at the event. Thoele said Huston and other organizers are still deciding whether or not to have alcohol at the rally.
Huston was not present at the meeting. In a later interview with the Daily News, she said the rally is meant to show support for her fellow law enforcement officers.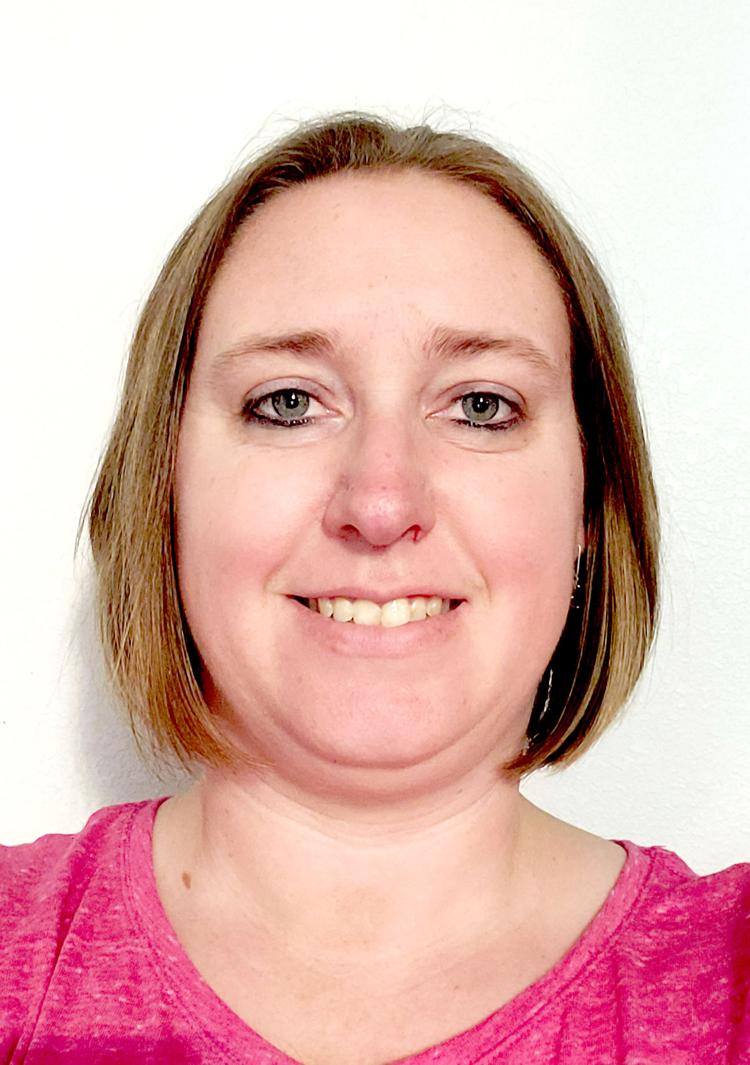 "I've got a couple close friends and family that are involved in law enforcement, and I'm involved in law enforcement part time myself," Huston said. "I kind of had the idea of something that needs to be done to show our support for law enforcement because you don't see it a whole lot right now."
Huston is the Republican candidate to represent District F on the Effingham County Board.
She said the event will feature the Matt Poss Band and the band Flight 50, as well as kids activities, and free food and drinks will be available until they run out. The committee has already received food and other donations for the rally.
She said there will also be free bracelets available that show support for law enforcement while they last and a silent auction of donated items.
Any monetary donations collected during the rally will go to area police departments.
"What we're planning on doing right now is basically any donations that we receive, unless it's specified for a specific police department, we're just going to divide them among the police departments in our area," Huston said. "Some departments are needing more things than others, and this is just a way we can give it to them and give back to the community."
Huston said the donations could go to programs like Shop with a Cop and the K-9 fund.
Huston said the event already has local sponsors, and more information on the event will be announced in coming weeks.
Effingham Police Chief Jason McFarland and Effingham County Sheriff Dave Mahon said they appreciate the upcoming rally.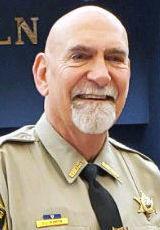 Mahon said the city and county departments have a great relationship with the community and constantly feel supported even in everyday situations. McFarland said backing by the community local law enforcement serves is appreciated.
"It's appreciated in these times when law enforcement is facing difficulty with some communities they serve," McFarland said of the rally.
The matter will appear on the council's omnibus agenda for its next meeting on July 21.
Meanwhile, the council learned that the Effingham Police Department will install new in-car cameras thanks to a $93,060 grant.
City Administrator Steve Miller said that the department recently obtained the state grant, which covers the purchase of the cameras. McFarland said the grant will cover 18 in-car cameras.
"Most of our in-car cameras no longer function. The company we currently use — Digital Alley — is going defunct. Their customer service stopped years ago, so we haven't had functioning cameras in all of our patrol cars in some time," McFarland said.
McFarland said the grant does not cover installation, warranties, training and other associated costs. The total project price is $107,340, leaving the department with a remaining cost of $14,280; McFarland said the leftover cost will be covered by the department's DUI fund.
The department has already paid for the camera server, which McFarland said was purchased out of last year's budget. He said the cameras will be purchased from Getac Video Solutions.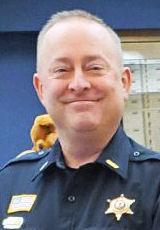 McFarland said Getac and another camera company allowed the department to demo their cameras for two months in 2019, and he said Getac's model was the most well received by his officers.
Miller noted that the department applied for the state grant prior to the COVID-19 pandemic and recently learned it was a recipient. He said officials had to act quickly on accepting the grant, which had a five-day acceptance window.
Commissioner Merv Gillenwater said he felt the cameras have become a vital tool for police departments like Effingham's.
"I think now, with what we are putting up with, I think that we're shown even more how important these things are for the officers," Gillenwater said.
In an interview later in the week, McFarland said transparency and accountability for officers across the country is at the utmost importance. Tools like the in-car cameras can help police forces obtain that clear and consistent relationship with those they serve.
"I'm a huge supporter of this. The police need to be held accountable, and we need to be held accountable to a standard higher than the general public because we enjoy a position of trust and authority the public has given us," McFarland said. "This is something that's sacred that the community has given us, and this is where all of our authority and all of our arrest powers come from. It's the community."
McFarland said that cops who use excessive use of force or abuse their authority within the department will be dealt with and held accountable. He said the department's use of force definition outlines it as anything outside of normal handcuffing procedures.
An example of this, McFarland said, would be if an individual resists arrest and puts his or her hands up to their chest rather than putting them behind their back, causing an officer to pry the arms away from the chest and behind the back for handcuffing.
McFarland said even these instances must be documented in the officer's report, including any visible or verbalized injury to the arrestee. With certain levels of use of force, a supervisor will investigate by interviewing the arrestee, seeking footage from the area and interviewing potential witnesses.
McFarland noted the interviews also hold the arrestee accountable for their actions because supervisors will ask why the individual resisted arrest.
Use-of-force documentation is recorded by the department, filed and reviewed to monitor whether officers have multiple complaints of use of force.
McFarland said he will not tolerate misconduct by his officers.
"There's always going to be a bad cop, and when you come across that, they have to be dealt with. We have to police our own. If we did encounter a problem where an officer is using force, we will address it," McFarland said. "I'm not going to let somebody wearing the Effingham city police uniform go out and disrespect everybody else in this agency. We're not going to let one person ruin years of our work."
Mahon agreed, saying his department uses an in-depth vetting process to find those willing to do their job appropriately.
"We try to hire the best people that we can, and that vetting process is so important to know that we're getting quality people," Mahon said. "It does scare me that there are people who want to become law enforcement officers because they want to tell people what to do and they want to be in charge. Those are the kind of people we need to weed out."
Mahon said there is "no room in a good cop's heart for racism," and that "nobody hates a bad cop more than a good cop."
Mahon and McFarland said they fear the negative perspective of law enforcement officers in today's society may deter those "good cops" from applying to any department. McFarland said it is already difficult to find individuals who want to go into the field.
McFarland hopes the cameras will be installed by the end of July.
Commissioner Hank Stephens was not present at the meeting.
In other matters, the council:
• Discussed updating the city's parking ordinance to update some language and fine amounts.
• Approved an ordinance creating an "interested parties" registry for the South Central Industrial TIF District. Interested parties would receive updates and information on the TIF.
• Adopted a resolution approving the replat of Lot 24 of the Country Aire Subdivision, adjacent to the north of Santa Barbara Drive.
• Adopted a resolution approving the replat of two lots in the Catherine Koester Subdivision and W.N. Petty Subdivision on North Avenue, moving the property line of the lots.