ALTAMONT – Community members gathered at the intersection of South Ewing Street and East Lincoln Avenue on Wednesday evening to show their support for a couple that escaped a house fire.
Jason and Barb Williams stood in the middle of a prayer circle made up of a group of community members and friends as firefighters from several communities battled a fire at the Williams' home at 106 South Ewing Street, across from the high school.
Altamont Fire Chief Jon Becker said many firefighters wore out quickly from the extreme heat.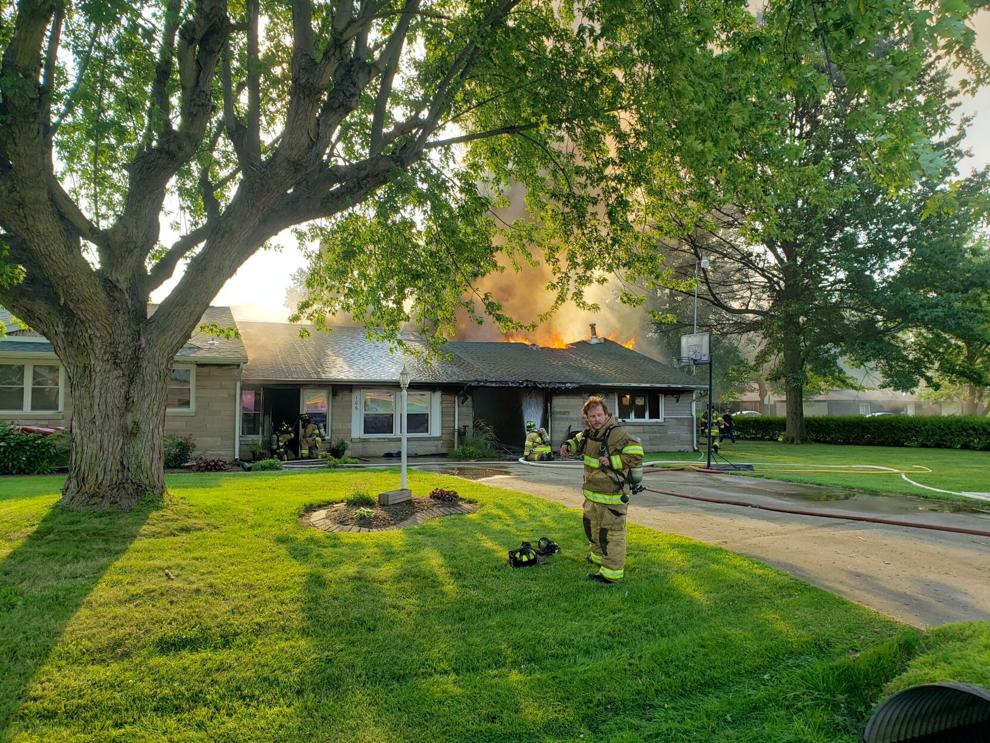 Jason Williams said he and his wife were in the house at the time of the fire.
"My wife smelled something and I thought it was something else," he said. "Then we saw smoke coming from the garage door that leads into the house and by the time I went to look the whole garage was engulfed.
"I grabbed my daughter's medicine, then I pulled both cars away from the house so the fire department could get to it," Williams said.
Their daughters were not home when the fire started and his dog was away on a regular visit, he said.
Williams was overwhelmed by the support from friends and neighbors.
"I could choose from about 10 places to stay tonight," he said. "It's just a blessing to live in this community. Our friends, our neighbors and just everybody has turned out."
Jason Williams served as an Altamont city commissioner for 12 years.
Becker said the fire call came at 5:43 p.m. and Assistant Fire Chief Andy Voelker was among the first on the scene.
"He called for a full still right away," Becker said.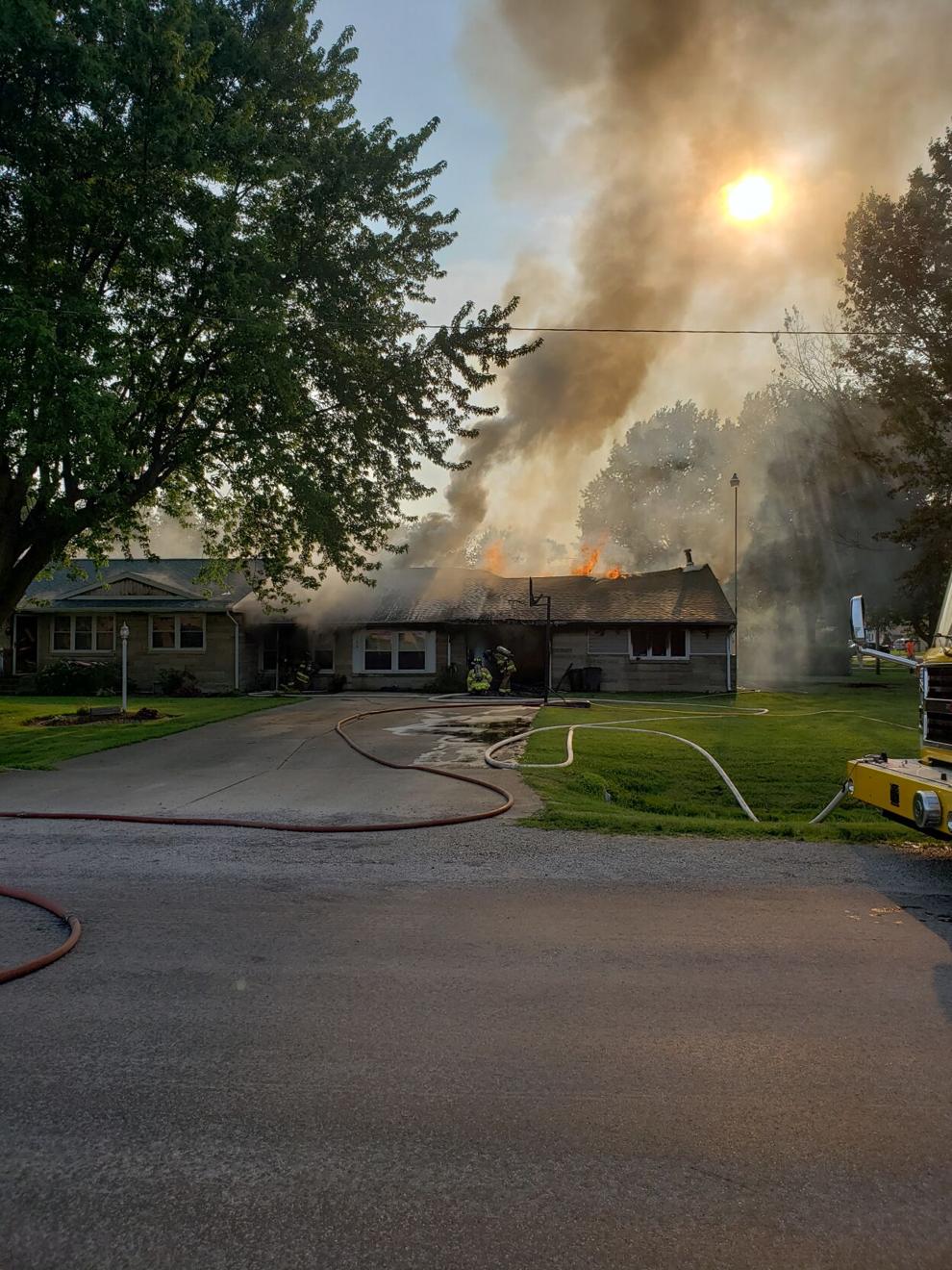 Becker said the weather conditions were hot and the volume of fire on arrival were determining factors to activate a full still that automatically dispatches mutual aid from other fire departments.
He said as firefighters wore out quickly from the extreme heat he decided to bump up the full-still alarm to a box-level alarm, which calls for more mutual aid.
"Everything from the breezeway to the garage is destroyed, the roof caved in and interior walls fell, then the fire moved to the attic of the house," Becker said.
He said the living area of the house has heavy smoke and water damage.
Responding to the fire were members of the Altamont Fire Protection District, Altamont Police Department, Abbott EMS and fire units from Shumway, Brownstown, St. Elmo, Watson and Effingham.
One firefighter was transported by Abbott EMS to HSHS St. Anthony's Memorial Hospital for treatment and was released.
Becker said they cleared from scene at 11 p.m. and returned at approximately 7 a.m. Thursday for a fire burning underneath a pile.
"At this point, we're still trying to determine the cause of the fire," Becker said.
"God's got everything else figured out, so we'll just let Him take it from here," Jason Williams said.