The Effingham County Fair board is excited to announce that country music legends Tracy Lawrence and Neal McCoy are coming to the fair this year! The concert will take place at the fairgrounds on Friday, August 7 at 7 p.m. Tickets will go on sale soon: $45 for VIP, $35 for track and $30 for Grandstand.
Ticket purchase info and links will be posted at https://effinghamcountyfair.com/ as soon as it becomes available.
TRACY LAWRENCE
One of country music's truest traditionalists, Tracy Lawrence has sold more than 13 million albums and has charted 18 No. 1 songs. He has garnered numerous CMA and ACM awards and nominations, as well as a Grammy nomination. Following the release of a new Christmas album, entitled FROZEN IN TIME, on Oct. 12, 2018, Lawrence spent the better part of last year and early this year writing and recording a brand new album which was just completed and will be released on Aug., 16.
His 2017 critically acclaimed album GOOD OLE DAYS, hit the #1 position on the iTunes Country Chart. Lawrence hosts the Award-Nominated nationally syndicated radio show "Honky Tonkin' With Tracy Lawrence," for which he has received two ACM nominations for National On-Air Personality
of the Year. The show features music from the 80s, 90s and 2000s and is heard on more 90 affiliates.
Tracy is also the co-creator of STORMING HEAVEN: THE MUSICAL, a production based on the novel Storming Heaven. Tracy, along with others, helped to develop the storyline of the musical and also composed songs for the drama.
He was honored by the Nashville chapter of AFP (Association of Fundraising Professionals) with "Philanthropist of The Year" for his nationally recognized annual MISSION:POSSIBLE Turkey Fry and Concert, which has raised over Half a Million Dollars for the homeless and hungry in Dallas, Louisville and Nashville, with last year's 13th annual event bringing in over $153,350.00 alone.
MISSION:POSSIBLE is poised to make an even larger impact in the future, as the 501 ( C) (3) organization expands into more markets across the country in 2019. www.tracylawrence.com
NEAL McCOY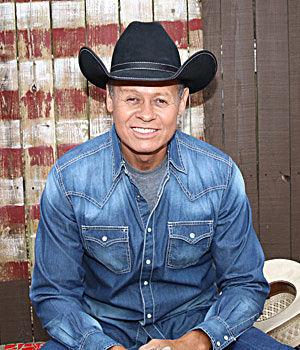 Neal has released 15 studio albums. In 1993, Neal McCoy broke through with the back-to-back number 1 singles No Doubt About It and Wink from his platinum-certified album No Doubt About It. His commercial success continued into the late 1990s with two more platinum albums and a gold album, as well as six more Top Ten hits. A seventh Top Ten hit, the number 10 Billy's Got His Beer Goggles On, came in 2005 from his self-released That's Life.
A new studio album, XII, arrived in 2012 Co Produced by Blake Shelton & Miranda Lambert. In 2013 he released Pride: A Tribute to Charley Pride, Neal's longtime friend and mentor.
Neal has been on 17 USO Tours around the world and continues to say it's one of the achievements he's most proud of. He is also the recipient of multiple Humanitarian awards from The Academy of Country Music, The Country Radio Broadcasters and The Masonic Grand Lodge.
In 2016 Neal has again made a move to continue his patriotic values by reciting the Pledge of Allegiance "Live" on his Facebook page every morning. He's reached millions of viewers all over the country and around the world. Currently he is at approximately 1,500 days in a row and going strong.
Neal still maintains a very busy touring schedule all through the year. Make sure to catch a show when he's near because as Neal says "No two shows are the same!"
Neal also supports his own charity organization: East Texas Angel Network, which is committed to the enhancement of the lives of children of East Texas who are living with terminal or life-threatening diseases. He hosts a yearly golf tournament, auction/dinner & concert over two days in the Fall. The foundation has been going strong since 1995 and to date has raised over $9 million for approximately 500 hundred East Texas families. www.nealmccoy.com