The smell of new construction is in the air as visitors enter the new Teutopolis Village Hall.
Teutopolis Village President Greg Hess decided not to run for another term this year, however the legacy he is leaving behind on April 30 is an image that will last in the Teutopolis community for years to come. David Repking takes over as village president position May 1.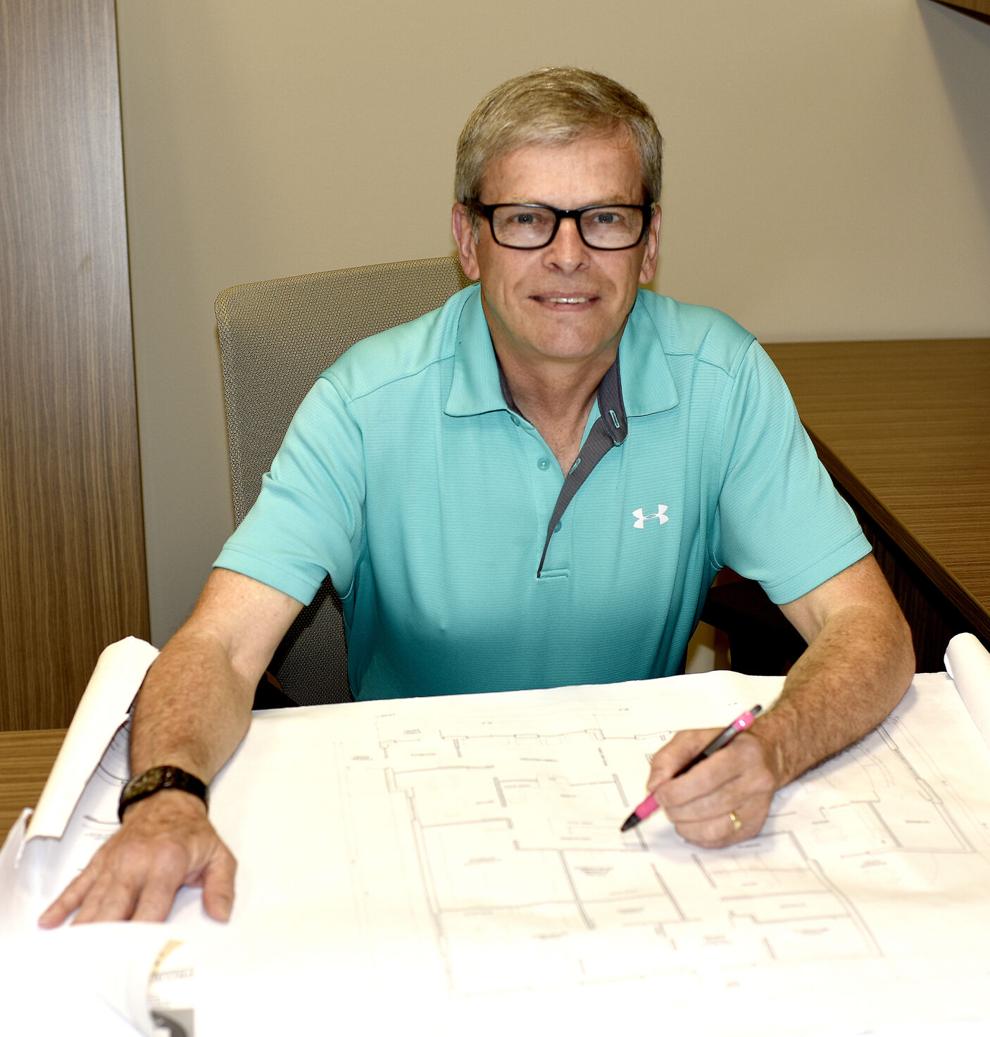 In February, the Village of Teutopolis moved into its new village hall.
"We already had money to build it and had some money left over," Hess said.
Hess said the city had been planning to replace the old firehouse and have been saving for a new building for several years, knowing that eventually the time would come when they would have to find something more permanent home.
He said the new Village Hall was built by Grunloh Builders.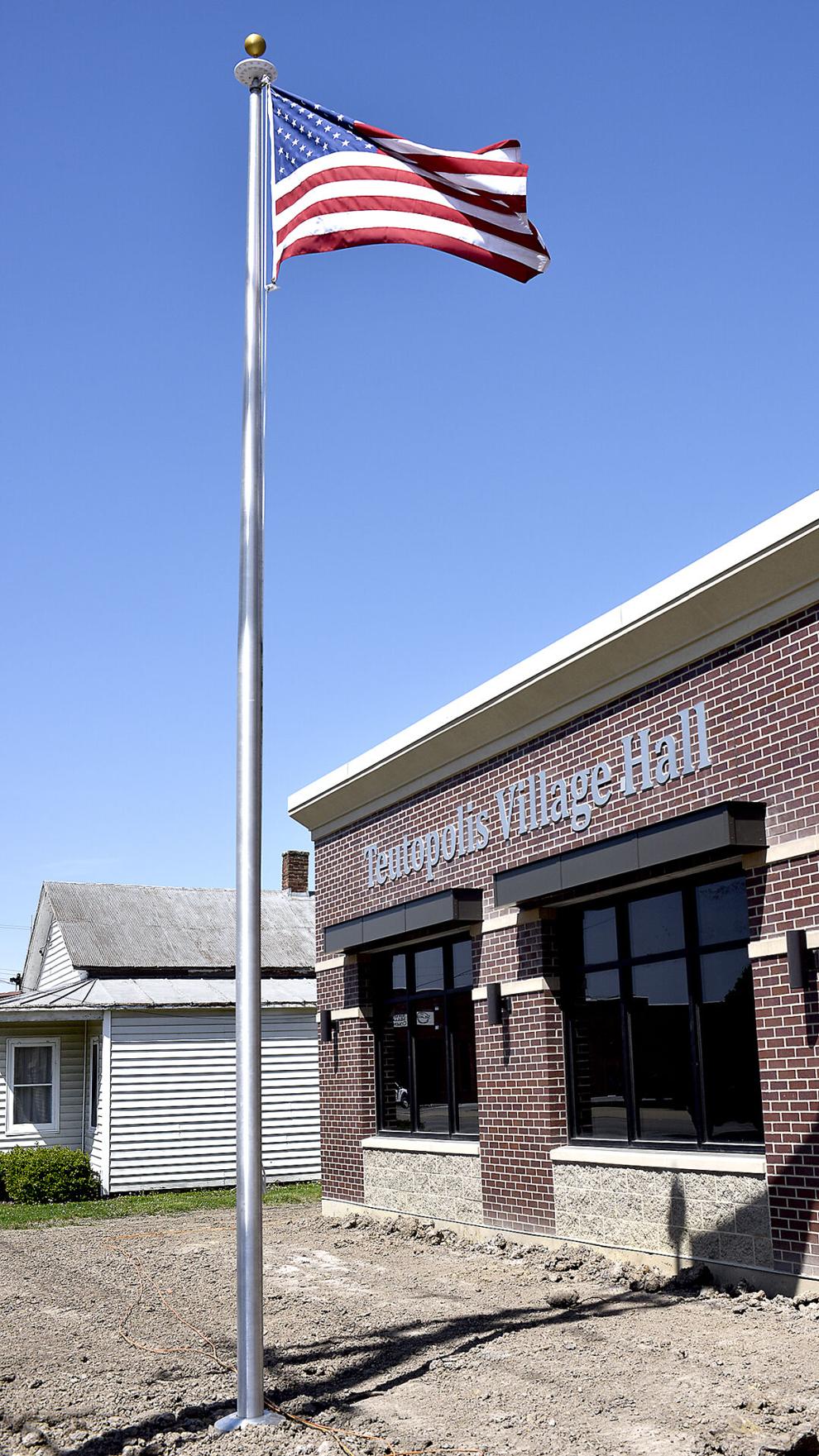 Bob Rowe did all of the design work and building plans. Rowe designed the Midland States Bank headquarters located in Effingham, according to Hess.
"I would give a lot of credit to Trustee Dave Tegler," Hess said. "He works for Midland States Bank and got Bob (Rowe) started on the architecture. Dave basically worked as construction manager for the village."
Hess said Tegler did a lot of volunteer work on the building, as well.
He said board members deserve credit for final building project. Serving as board members during the project were Dave Tegler, Dan Zerrusen, Jane Summers, John Mette, Greg Oseland and Bernie Hartke.
"They did everything from determining the size of the rooms to picking out the colors," Hess said.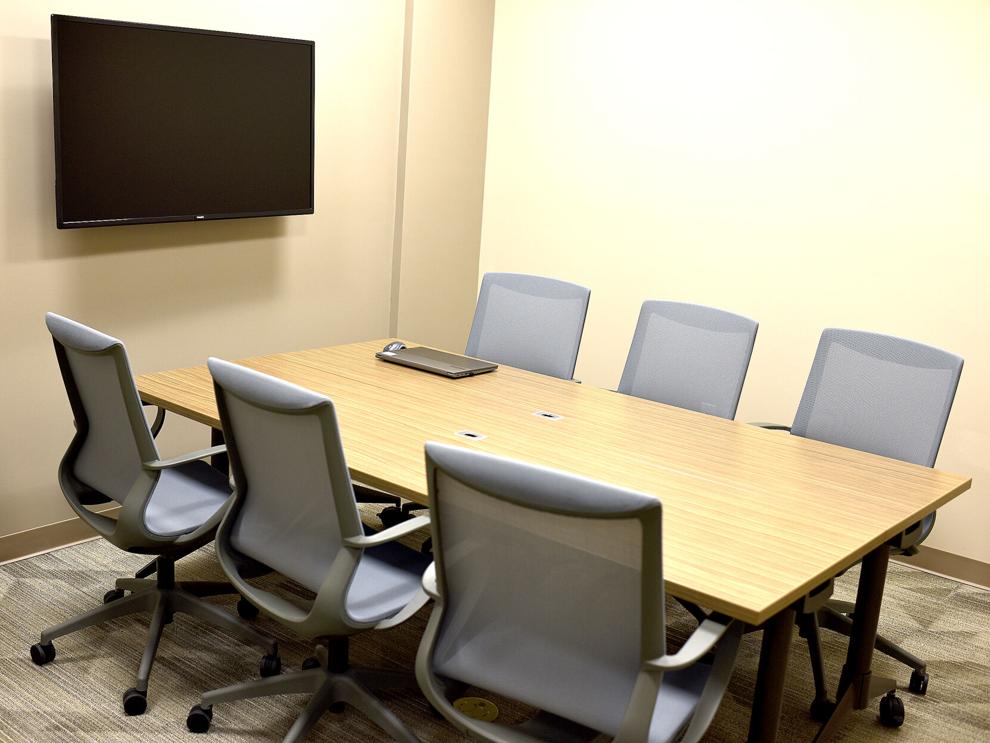 He said retiring Village Clerk Sharon Will and incoming Village Clerk Amy Vahling were an essential part of the project.
"They were involved pretty heavily with all of the paperwork and communicating with contractors," Hess said.
"We originally planned on a building bigger than this. It was over a million dollars and we only had a close to a million dollars saved," Hess said. "This building should be good for the citizens to use for a long time."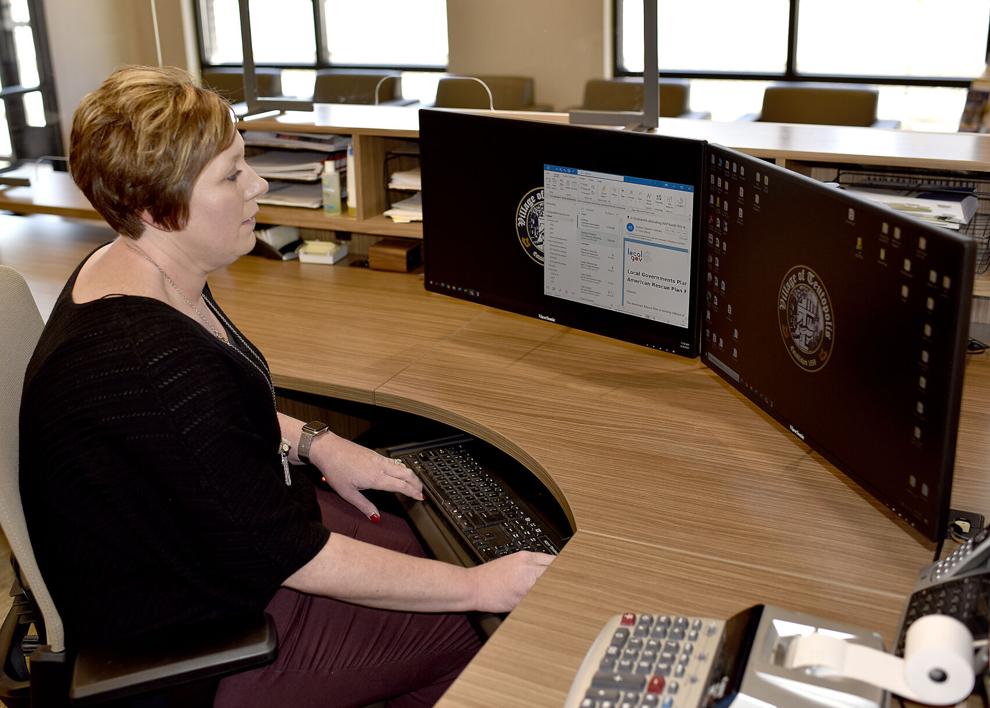 Village Clerk Sharon Will said when she started working for the village 36 years ago they were in the former village hall building that once was a fire station. She said the building was starting to fall apart and needed more storage space.
"We were sometime just shoving stuff into whatever space we had and sometimes moving things around here so something more would fit," Will said. "My office used to be a small narrow room."
"You know, this was an old fire station and those fire trucks weren't all that big back then," Will said as she described the old building.
She said after she got into the new building things changed. There was plenty of room along with a large dedicated storage space.
"After coming in here, it was like, 'Oh, my goodness,'" Will said.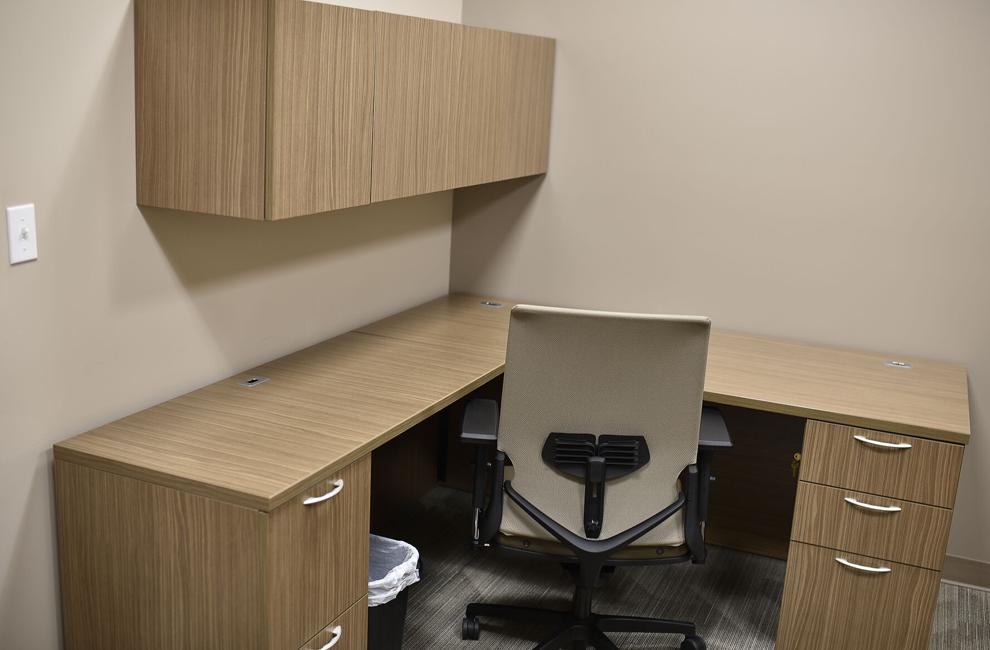 Vahling started working and training for Will's position last July, working in the old building about three weeks before it was torn down.
"She's trained and ready to go," Will said. "I'm ready to retire and ready to move on. I'll be able to spend more time with the grandchildren."
Will's last day is Friday, April 30. Vahling officially takes over the clerk position on May 1.
The building has a large meeting room for the mayor and trustees, plus a smaller conference room located in the middle of building, village president's office, extra office space and storage space in addition to offices for the Teutopolis Police Department.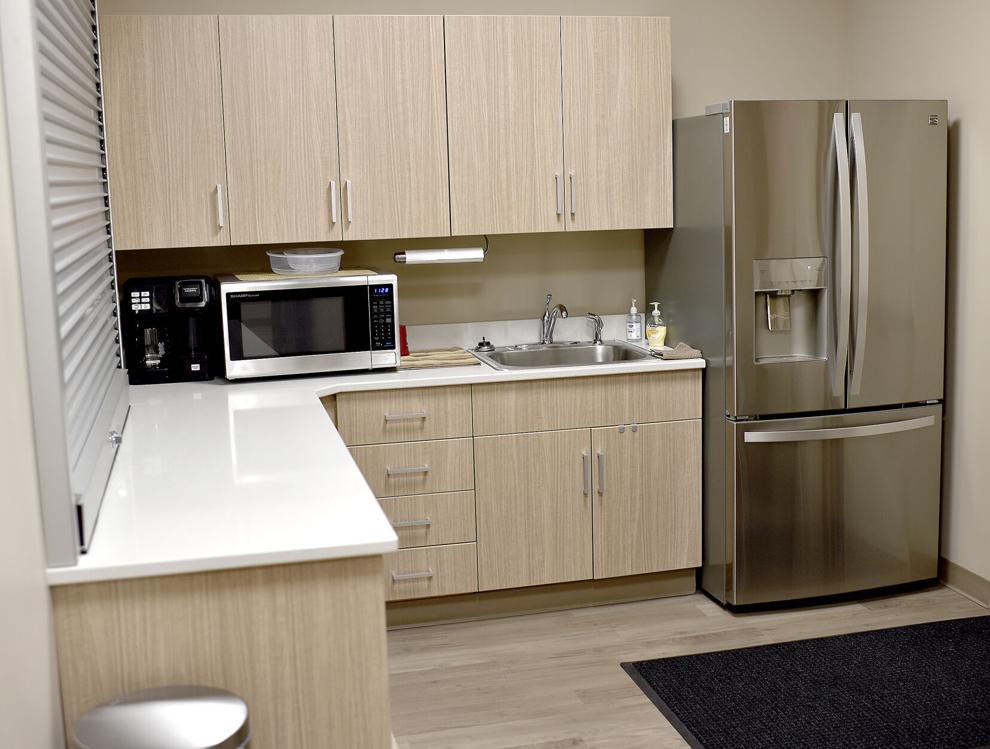 "This building is really nice," Vahling said. "They really worked hard on this building."
A small kitchen is located next to the council meeting room with a roll up counter door that separates the two rooms for special events.
The police department also has offices in the new Village Hall.
"They definitely did a nice job with this building. It's awesome," said Police Chief Jeff Bushue. "It is definitely a step up from what we had."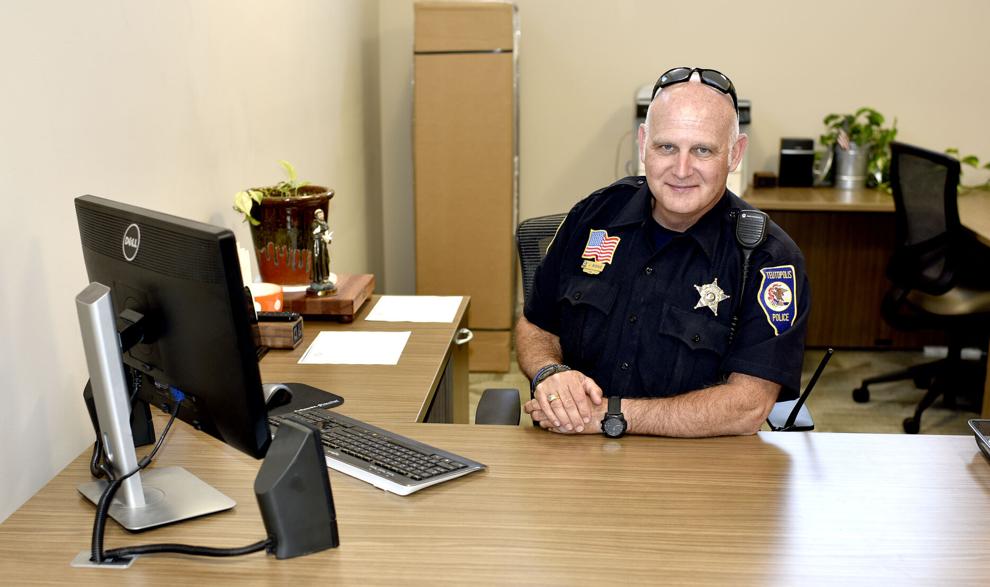 Chief Bushue and police officers John Loy and Troy Davis make up the Teutopolis Police Department.