A year ago this weekend, Chris and Jo Ann Kade joined hundreds of others from across the region in a rally for social justice on the Effingham County Museum lawn.
The peaceful gathering was like others across the nation and the world — although some elsewhere turned violent. The rallies were spurred by the death of a Black man beneath the knee of a Minneapolis police officer who has since been convicted of murder and awaits sentencing.
"I think the image of Derek Chauvin kneeling on George Floyd's neck for almost 10 minutes was so shocking," Chris Kade, 63, recalled of the turnout in Effingham on June 6, 2020. "It was like a public lynching.
"It was just so viscerally shocking that I think it awakened people that were concerned before, but now felt like, 'Oh my God, this is so bad that we have to do something about it.' It was just amazing how protests sprang up not just in the United States, but all over the world."
About 500 gathered that day in Effingham — speaking out, marching, singing, and observing moments of silence.
It wasn't like that six years earlier when Kade in 2014 took up a lonely vigil, holding a "Black Lives Matter" sign along North Keller Drive.
Then, he was motivated by grand juries declining to indict officers in the deaths of Black men in St. Louis County, Missouri, and New York City. While protests elsewhere had drawn massive crowds, and violence in some cases, Kade's was a solitary endeavor that day in Effingham.
"It's time we stand up against injustice," Kade said then.
"No one opened their window and yelled at me," he recalled in the recent interview. "But I also didn't get any honking to approve. It was more like everybody thought I was crazy. What's nice, though, is I got a lot of calls and Facebook messages from several local people. And two or three days later about 10 or 12 of us went out and repeated it in that same area."
Kade is a former Effingham Daily News reporter and editor who has retired from his second career as a computer programmer. He and Jo Ann, 63, have adopted 11 children over the years, several of whom are either Black or biracial. They now range in age from 25 to 47.
When they adopted their first African American child in 1988, the social worker told Jo Ann Kade that she was now a Black mother.
"I knew that," Jo Ann said. "As soon as you adopt a Black child, it doesn't matter what your skin color is. You're a Black mother. I worry about my Black sons every single day. Because I just don't know what's going to happen tomorrow. It's a constant concern, it really is. It's something white parents never think about. And we have to think about it all the time."
The Kades were gratified by the turnout in Effingham a year ago. Organizers at the time made clear that local police were not the target of the rally, and local police supported their First Amendment right to gather.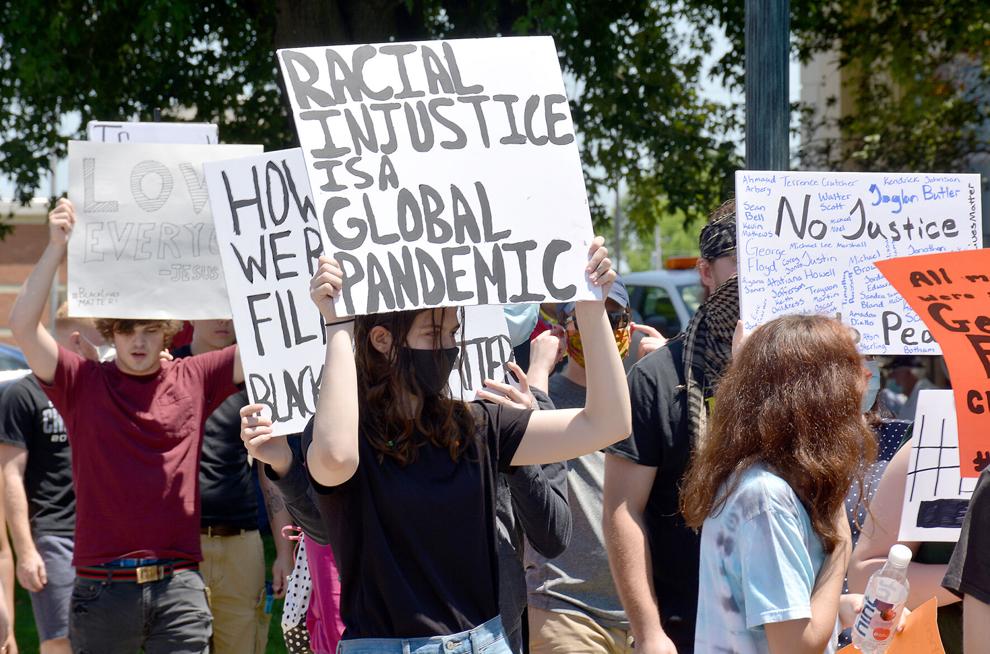 "The majority of those people there were kids," Jo Ann Kade said. "They were young people under the age of 30. You didn't see a lot of older people. You saw some. But not many."
"It's absolutely a good thing," Chris Kade said. "I felt very heartened. I was kind of bothered by how many people I knew who weren't there. It still bothers me that I think African Americans are largely invisible to them."
"We've got to remember that Effingham used to be a 'Sundown Town,'" he added. "If you were Black on the streets of Effingham back in the '40s and maybe even the '50s, you were taking your life into your hands.
"Effingham's not like that at all any more. It's a much more accepting place. There are Black people and mixed race marriages and no one is being threatened because of that."
White Coats for Black Lives
Travis Fulk, 27, was born and raised in Effingham. Just 1.4 percent of the students at Effingham High School are Black. He estimates there were even fewer when he graduated in 2012.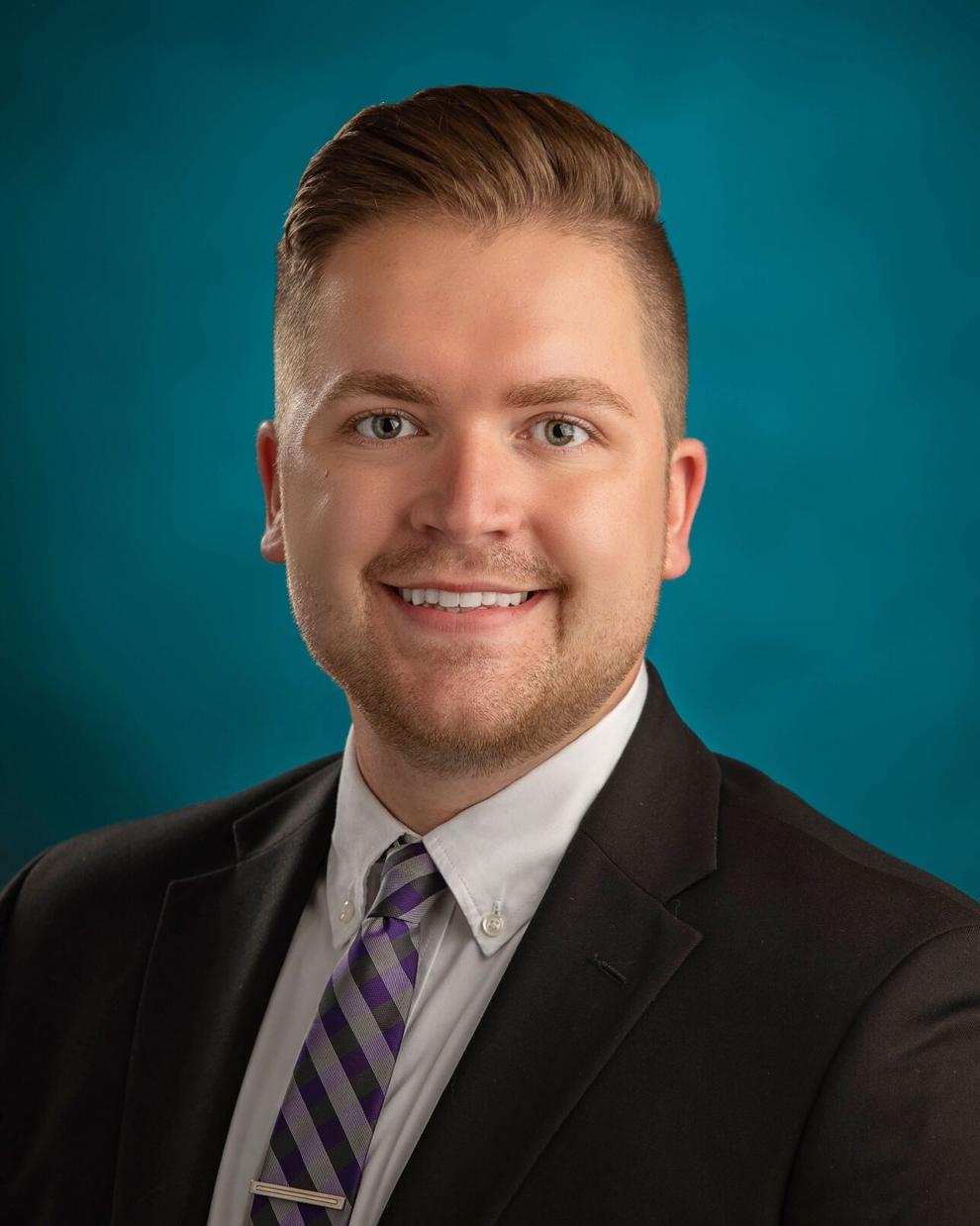 He graduated last month from the Southern Illinois University School of Medicine in Springfield. Fulk describes himself as progressive. Growing up in a rural sea of red in blue Illinois, he admits that "social justice" didn't always register with him.
"It's just something you didn't have to think a whole lot about," he said. "There's not a lot of people of color that I went to school with. When the people who are affected are not around you, it makes it easy not to have to think about those kinds of things. You brush them off and think those are things that don't concern you."
Eventually — especially after coming out as gay — he recognized a growing difference in his outlook on social issues from those of many in the area where he grew up.
"When I got to college age, and in medical school, I am around a lot more diverse people," Fulk said. "Now I have a completely different perspective for those issues in general. And that's even outside of what happened to George Floyd.
"In a lot of ways I see how, especially historically, the LGBTQIA community has been discriminated against. I see how people of color, specifically Black people, have been discriminated against. It makes it hit closer to home for me."
He made a special trip home to attend the social justice rally in Effingham a year ago. He also attended the "White Coats for Black Lives" march on June 18, 2020, in Springfield organized by his fellow medical students.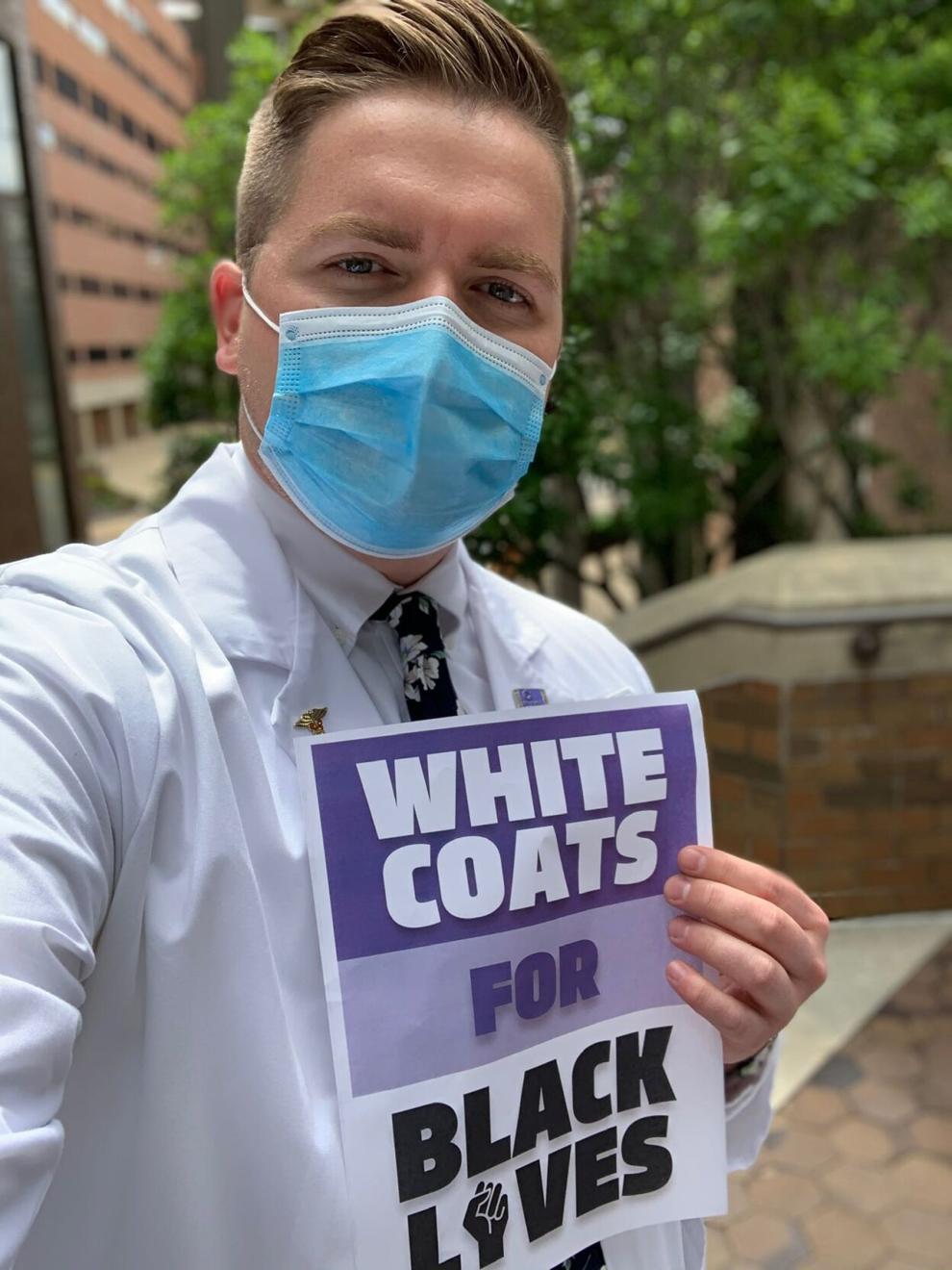 "I think, 'This could be me. It has been other people like me.' If I don't help out and say something about them facing this kind of violence and discrimination, then who's going to speak up for me when it starts happening to me?"
Even more than that, though, Fulk sees the overlap between his chosen career as a doctor and the sometimes violent treatment of Black people by police.
"This is something the medical community views as a serious, serious issue," he said. "It's kind of like a medical emergency that we've been thrown into. Because the violence that people of color are facing — especially from police — it doesn't exist in a bubble. When people are harmed, they have to go somewhere. They go to the hospital. So we're taking care of them."
He dismisses the excuses he's heard from those who support all police behavior, no matter what form it takes.
Police "have to think about their safety," he's heard. Or, "If he was on drugs, he could hurt the cop or kill the cop."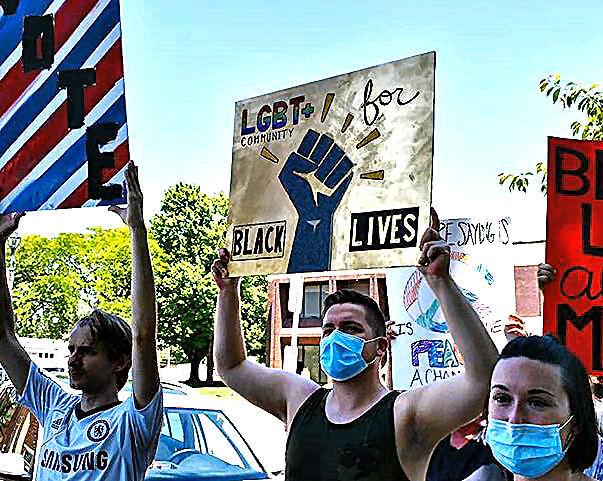 Doctors, nurses and others in health care also deal with people who can be dangerous, Fulk said.
"Patients come into the ER all the time that are on drugs," Fulk said. "And we don't have the right to just kill them because we feel unsafe.
"Patients are in the hospital all the time that are on medication to alleviate their pain that might make them delirious. And when they become delirious they might get violent or yell or try to hit and we don't get to pin them down or put our knees on their neck. We have to handle it professionally and as best as we can. And if we don't, we are at risk of getting our medical license taken away, or sued.
"I just don't understand why people make those excuses for police who are supposed to be trained to handle people who might be aggressive. They just think it's OK for them to kill someone because of that, when other professionals don't have that same luxury — and I don't think we should have that same luxury.
"Police should be better trained. Police should be held to a higher standard."