A semitrailer carrying frozen Tostino's Pizzas and Pizza Rolls caught fire as it was traveling south on Interstate 57 Sunday.
The Effingham Fire Department responded to the call around 7:20 p.m. at milepost 161. The semitrailer had left the factory in Ohio earlier in the day, the fire department said in a press release. The load was destined for Springfield, Missouri, with the eventual destination of Los Angles, according to the semi driver.
The truck driver said he was alerted to the fire by a passing motorist as he was traveling south on I-57 near the U.S. Route 45 exit, according to Effingham Fire Chief Bob Tutko. The driver said he noticed fire at the rear of the trailer near the right rear tires. By the time he pulled to the shoulder and stopped, the fire had engulfed the underside and rear portion of the trailer.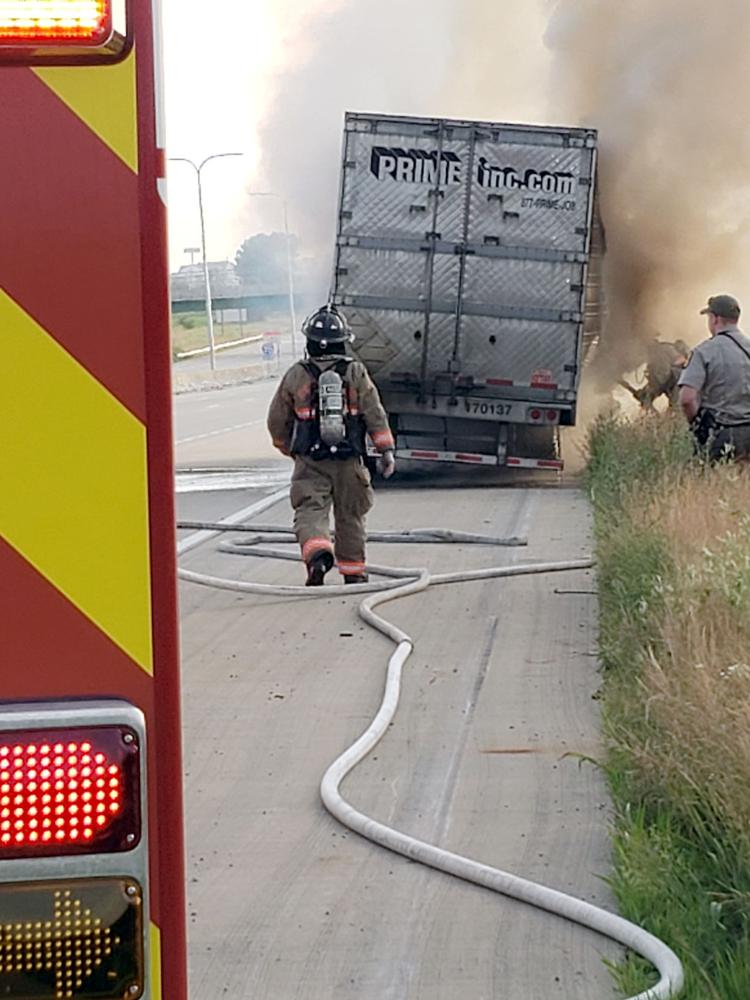 The driver told Tutko the fire was too intense to fight with his fire extinguisher and he decided to separate the cab from the trailer.
When fire crews arrived on scene, the trailer was already heavily involved in fire. Effingham fire crews were assisted by firefighters from the Shumway Fire Protection District, which responded to the scene with a 2,000 gallon water tender and firefighters.
Due to the tight packing of cardboard boxes stacked within the trailer, Tutko said both water and foam concentrate were used to reach the deep-seated pockets of fire. With little success, the decision was made to have Heartland Towing and Recovery pull the load apart with a front-end loader. Heartland crews had to use circular saws to cut apart the trailer and begin the task of removing the burnt product and the trailer.
Crews were on scene for about two hours assisting with cleanup efforts.
Tutko estimates $45,000 in damage to the refrigeration trailer and $150,000 loss for the frozen pizza products based on information supplied by the driver.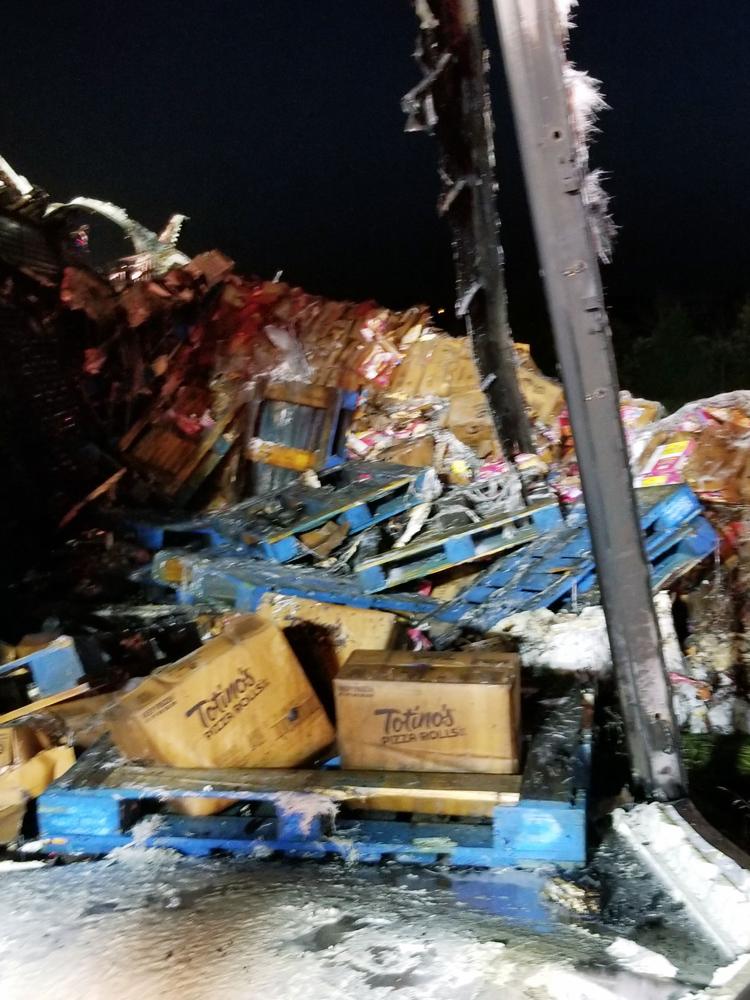 The cause of the fire, which originated in the rear trailer suspension area, is unknown and was ruled an accident. No one was injured.