Taylor Hartke of Teutopolis was crowned the 2020 Effingham County Fair Queen on Sunday. Joni Beckman of Teutopolis is the 2020 Effingham County Fair Junior Miss.
Taylor, 21, is the daughter of David and Korrie Hartke. She is a graduate of Teutopolis High School and is a student at Southern Illinois University Carbondale. She is employed at the Illinois Farm Bureau, Lake Land College and RMC Cinemas.
Her activities include Teutopolis FFA Alumni and Supports President, LLC Student Ambassador, LLC Collegiate Farm Bureau President, LLC Professional Agriculture Student Organization President, LLC Agriculture Transfer Club Treasurer, Phi Theta Kappa Honors Society, Illinois 4-H Alumni Association, Effingham County Fair Association member, Illinois Grain and Feed Association student members, state FFA and 4-H conference facilitator.
Her future plans are to graduate from Southern Illinois University Carbondale with a bachelor's degree in Agriculture Communications with a minor in Agriculture Education or Agriculture Business. Upon graduation, she wants to find a career working to strengthen the relationship between the agriculture industry and consumers while continuing to volunteer in her community.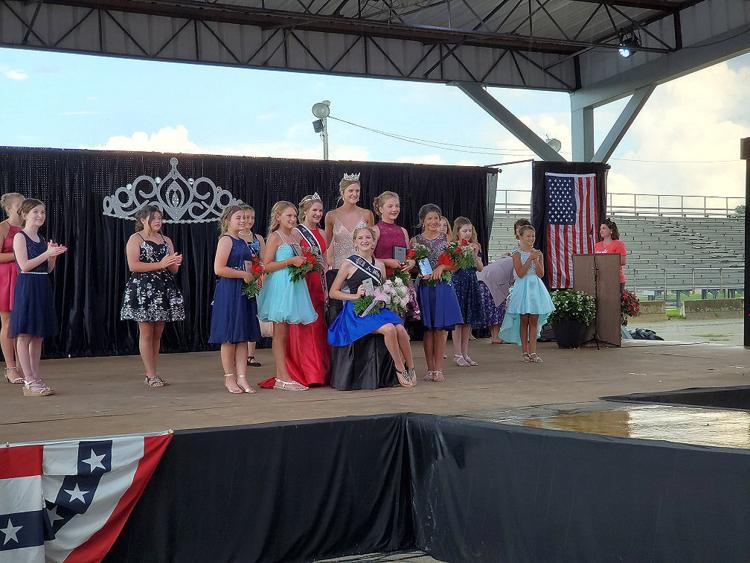 Joni, 13, is the daughter of Tony and Michelle Beckman of Teutopolis. She attends Teutopolis Junior High School and is involved in drama club, choir, band, student council and scholar bowl. She was named to the school honor roll. Special awards include Hog Showmanship Reserve Champion, Cards Best of Show trophy, peanut butter Best of Show trophy and two state fair ribbons.
Her hobbies are playing piano and drums, reading, baking, ice skating, pond skating, rollerblading, painting, embellishing artist, patch collecting, dog agility and box collecting. She likes smiling, making jokes, camping, books, tubing, sledding, ice skating, rollerblading, swimming, arcade games and fish sticks.
She dislikes the color pink, the smell of cinnamon, insects, spelling, when people smack while eating and orange-flavored food.