The chaos in Washington D.C. on Wednesday as supporters of President Donald Trump stormed the U.S. Capitol spurred one local lawmaker to urge prayer.
That advice came after he and other local members of the Illinois State House of Representatives wrote a letter to U.S. Rep. Mary Miller, asking her to object to certifying Joe Biden as winner of the 2020 presidential election.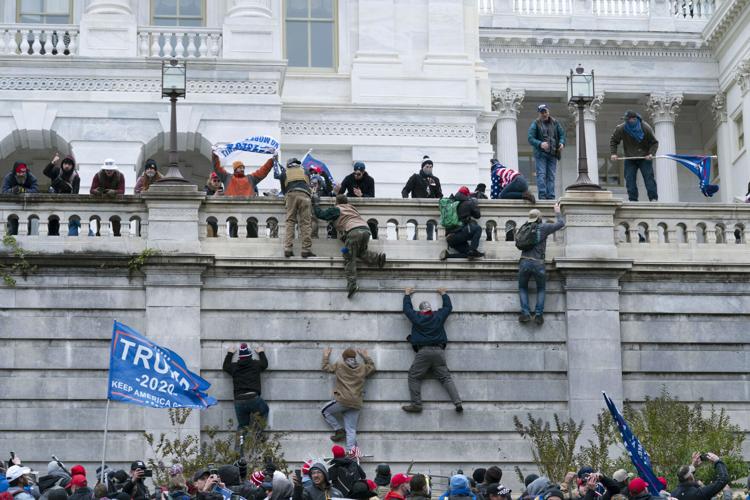 "Certifying this election is tantamount to legitimizing fraud," said the letter, "We the undersigned respectfully ask you as a sitting member of Congress to stand up for fairness and integrity in our election by joining with your colleagues who are objecting to the certification of the Nov. 3rd Election."
While the houses of Congress debated the certification Wednesday, groups of people, some armed, entered the United States Capitol building.
Congress stopped its sessions and members and the public sheltered in place while armed supporters of the president roamed the building.
State Rep.-elect Adam Niemerg, R-Teutopolis
Adam Niemerg, the recently elected state representative for the state's 109th house district, called Wednesday's violence disturbing.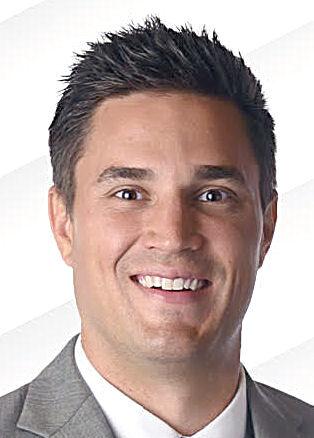 "It's been a very tumultuous day for our nation," said Niemerg. "Regardless of political party or affiliation, I just want to call on everyone in Illinois and our region to pray."
Niemerg also said violence was not the answer and that there are other ways to rally support.
"I don't believe any of the senators or congressmen incited violence," Niemerg said, when asked if there was a connection between the takeover of the capitol and the rhetoric surrounding the 2020 election results.
"I believe they're asking credible questions," he said.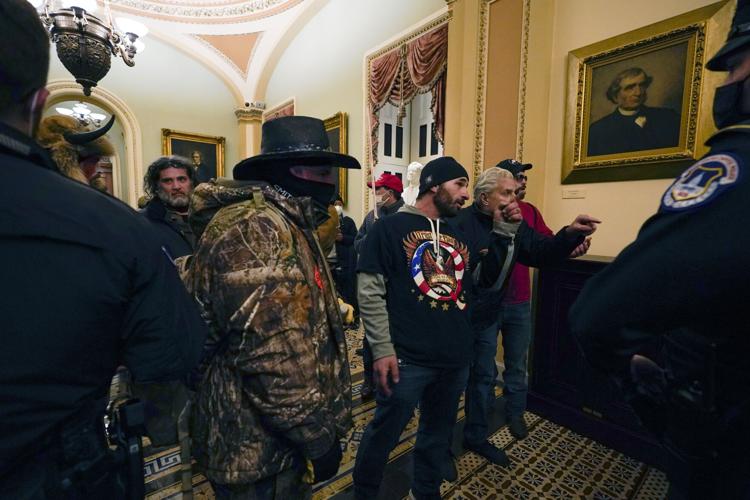 Niemerg also compared the objection to certifying the election results to the inquiry into Russian interference in the 2016 presidential election.
State Rep. Blaine Wilhour, R-Beecher City
Blaine Wilhour, incumbent representative for Illinois' 107th house district, also condemned the violence and destruction of property in Washington.
"Disrespecting and destroying property is always unacceptable. It disgusts me," Wilhour said. "We should really spare no expense at exposing these people."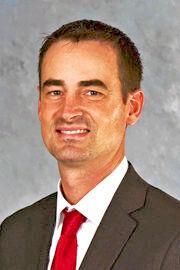 Though he condemned the violence, Wilhour sympathized with the reason for the protests.
"People have a right to be upset about a political system," Wilhour said, adding that that system favored the "political class" and that a lot of people were "building a movement" to address some of the root issues.
"It sets our work, and all of us back, maybe even by a generation," Wilhour said.
Like Niemerg, Wilhour doesn't think the rhetoric around the presidential election or the movement to object to the results led to violence at the capitol.
"I don't really see the connection," he said.
Wilhour's reasoning for asking Miller to reject the election results was that he believes the election needed to be examined for fraud.
"Clearly, there's some irregularities," Wilhour said. "I think things need to be looked into more thoroughly. When you have all these absentee ballots and mail-ins, it's going to make fraud easier and more prevalent. There's definite potential."
No credible claims of fraud or systemic errors have been sustained and judges have consistently turned away legal challenges to the results.
When asked to provide specific irregularities, or if he personally believed there was fraud in the 2020 general election, Wilhour said: "I don't have the evidence to tell you yes or no and I never pretended to."
Wilhour's former challenger
David Seiler, chairman of the Effingham County Democrat Central Committee, challenged Wilhour for his state seat and lost. He said Wednesday that Wilhour and the other Illinois Republicans who have called for Congress to reject the election are partially to blame for the violence.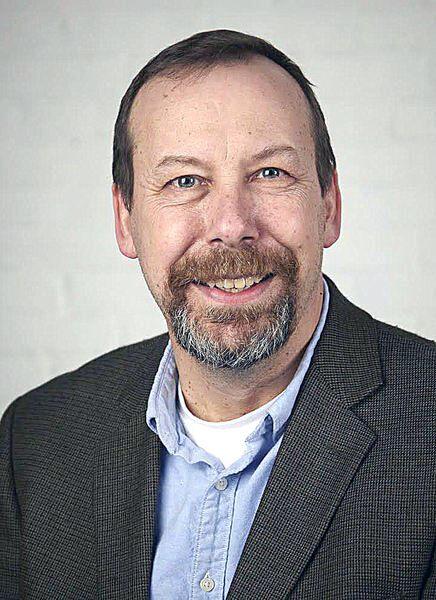 "There's certainly a link between the pro-Trump rhetoric that these guys use and the riots, the mobs in Washington," Seiler said. "I think essentially, they're complicit. To that degree, they're partially responsible."
"All we have is facts. They deal in conspiracy theories and lies," said Seiler.
State Senator-elect Darren Bailey, R-Xenia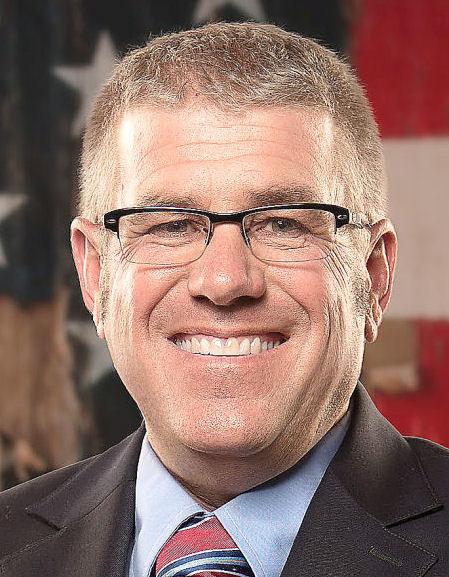 Darren Bailey, the outgoing state representative in the 109th District who will soon take a seat as the 55th District state senator, also signed the letter to Miller. He could not be reached for comment on Wednesday.
Local voter
Brian Poelker, 69, of Heartville, is among the small percentage of Effingham County residents who didn't vote for Trump in 2016 or 2020.
Interviewed by the Effingham Daily News for its "Pulse of the Voters" series in 2018, Poelker watched the events unfolding in the nation's capital on Wednesday in disbelief.
He thinks Trump's allegations of fraud in the 2020 election spurred what happened on Wednesday.
"I think this was incredibly divisive, what's happened since the election," Poelker said. "Even when Mr. Gore lost Florida by 500 votes – when it was over, it was over. It's never going to be over as far as (Trump) is concerned.
"What happened with his followers, breaking into the Capitol, I think that is disgusting," said the retired science teacher. "It is very, very disturbing. I don't know what Mr. Trump is going to do, if he is going to continue with what he believes. But hopefully when Mr. Biden is sworn in we can get back down to having a decent country."
Effingham Daily News Editor Jeff Long contributed to this report