Susan Hoelscher remembers the sign that stood at the edge of Effingham about 60 years ago, declaring the community a "sundown town." It warned Black people they were not welcome within the city limits after dark.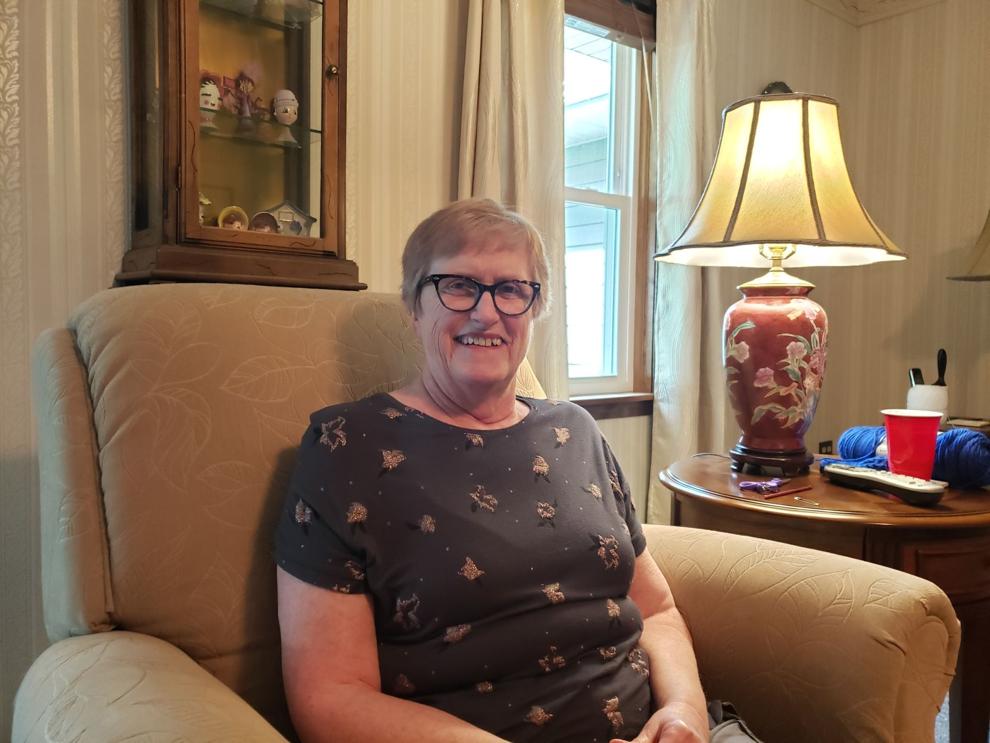 Her mother, a Republican, taught Hoelscher not to judge people by the color of their skin. "It's what's inside your heart," she told her.
Hoelscher, 71, grew up a Republican, but turned away from the party well before Ronald Reagan began his second term as president. Disillusioned by the GOP, she's been a Democrat since 1981 and will vote for Joe Biden in November.
Donté Platt, 36, was born and raised in Trenton, New Jersey. He has lived in several states, including Mississippi and Colorado. He recently moved to Effingham County, where he found work as a cook at a diner in Altamont a week after arriving.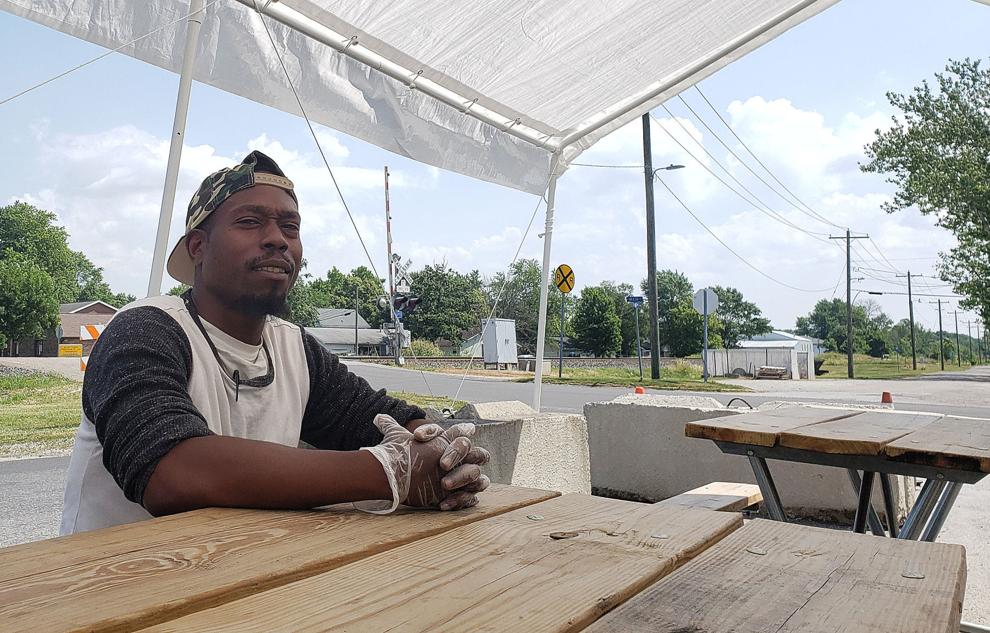 He grew up a Democrat, but turned away from the party before Barack Obama began his second term as president. Disillusioned by the Democrats, Platt voted for Donald Trump in 2016 and will vote for him again in November.
"I felt really lied to," Platt said of the Democrats. "They betrayed us. My grandmothers were Democratic voters for years and years. There was nothing accomplished in the Obama administration. Violence went up. Gang wars went up. The Democratic party has policies that deceive people. For example, the whole idea of affordable housing – it was just more HUD, more Section Eight."
If 2020 has been a roller coaster ride caused by the COVID-19 pandemic, economic upheaval and widespread social unrest, Platt and Hoelscher are examples of how, when it comes to politics, the pulse of the voters can be difficult to measure at a glance.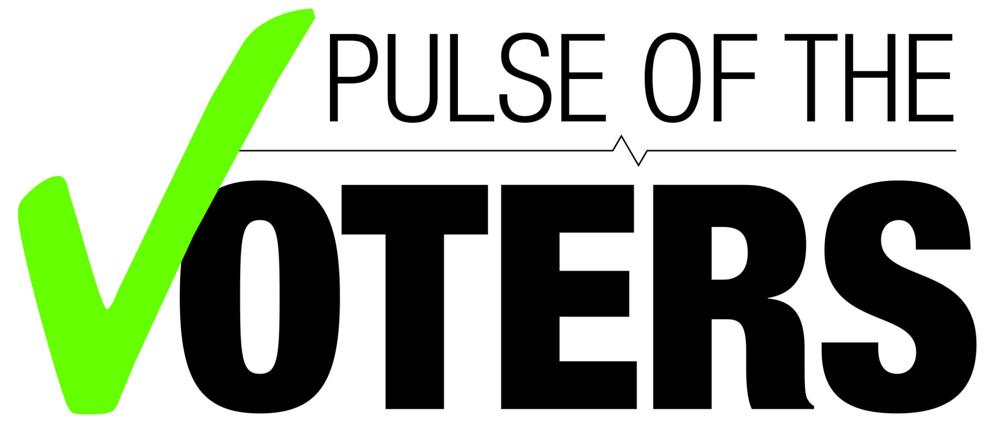 Hoelscher, a retired nurse, feels increasingly disconnected from the GOP of her youth, especially under Trump's leadership. She's frustrated that 78 percent of the votes cast in Effingham County in 2016 were for Trump – and that November's local result will likely be similar.
The nationwide protests triggered by the death of an African-American man beneath the knee of a Minneapolis police officer have strengthened her resolve to vote for Biden.
"If I were a teacher, I'd give him an 'F' in everything," she said of Trump's response to the social turmoil that sprang from Floyd's death. "Pathetic. Pitiful. Divisive."
"He's not politically correct," said Platt. "But I believe he's doing a damn good job."
Hoelscher recently attended a rally in Effingham that drew a crowd of about 500 people demanding social justice in America. She saw the peaceful gathering as a sign of the long way the community has come since those "sundown" days of Effingham's past.
But she also thinks this area and the country have a long way to go in dealing with racism.
"I believe in protests, as long as they're peaceful," she said. "I don't believe in looting and burning. It was very peaceful. Inspiring. God bless the young people."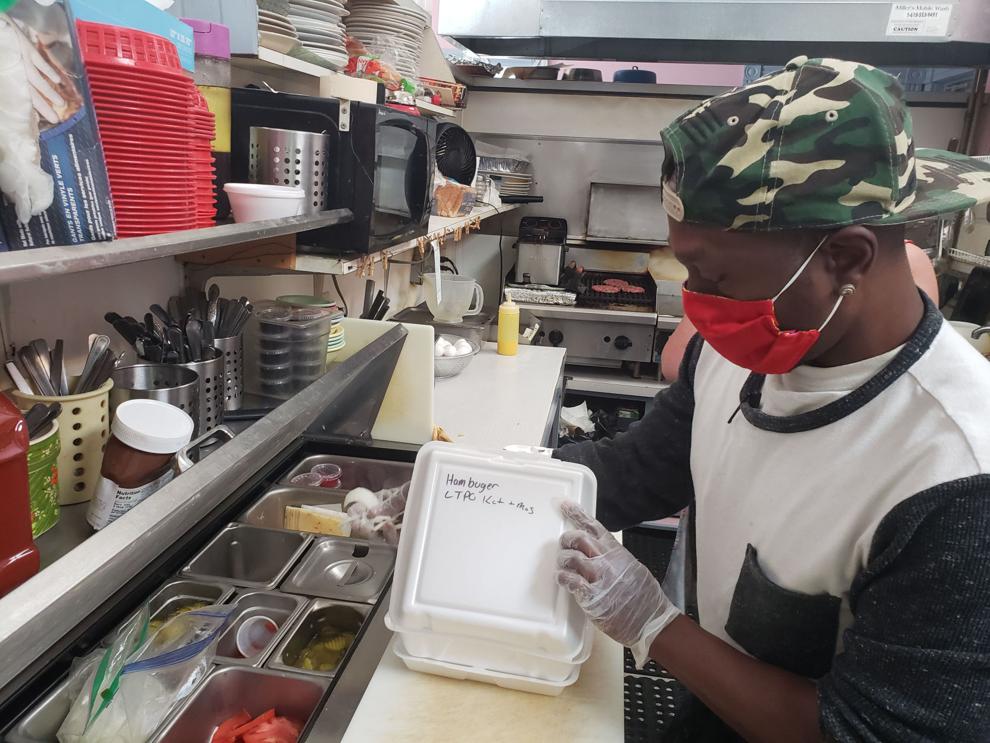 Platt did not attend the rally. He thinks the protests that have spread across the nation since Floyd's death have done little to bring people together.
"I feel like it's propaganda," Platt said. "The real protest is when it comes to voting time. That's when things really get done.
"It's easy to get caught up in a lot of that," he added. "I think it's scare mongering. I don't think it's right. I believe in peaceful protesting, but there's a reaction to every action, and it turns into what we see now – rioting and looting. They use protests to separate people."
Platt hasn't personally felt the sort of police brutality that the Black Lives Matter movement is protesting against.
"I traveled 26 states in America," he said. "I openly support the badge. I have dealt with corrupt, crooked police. I have dealt with real police – who actually protect and serve the people, who hold up to their oath. It's like everything else in America. You have good people and bad people. You have good police and bad police."
"Racism nowadays is different," Platt added. "It's not so much black and white, it's a gray issue. It's more of a social status racism – the haves and the have-nots."
Hoelscher sees similarities to the past in what's happening now.
"When Biden is elected, it is not going to be an overnight fix," she said. "People have to understand we have been ripped apart pretty harshly. It's not going to be done in even four years. It's going to take a long time. I lived through the 1960s. In '68 I thought we were inches away from a revolution. This has been even more intense than that.
"I have never seen millions of people respond and hit the street like this," she said. "That's the people speaking. Isn't that what democracy is about?"
Pandemic response
Trump's response to COVID-19 has strengthened Hoelscher's resolve to vote for Biden.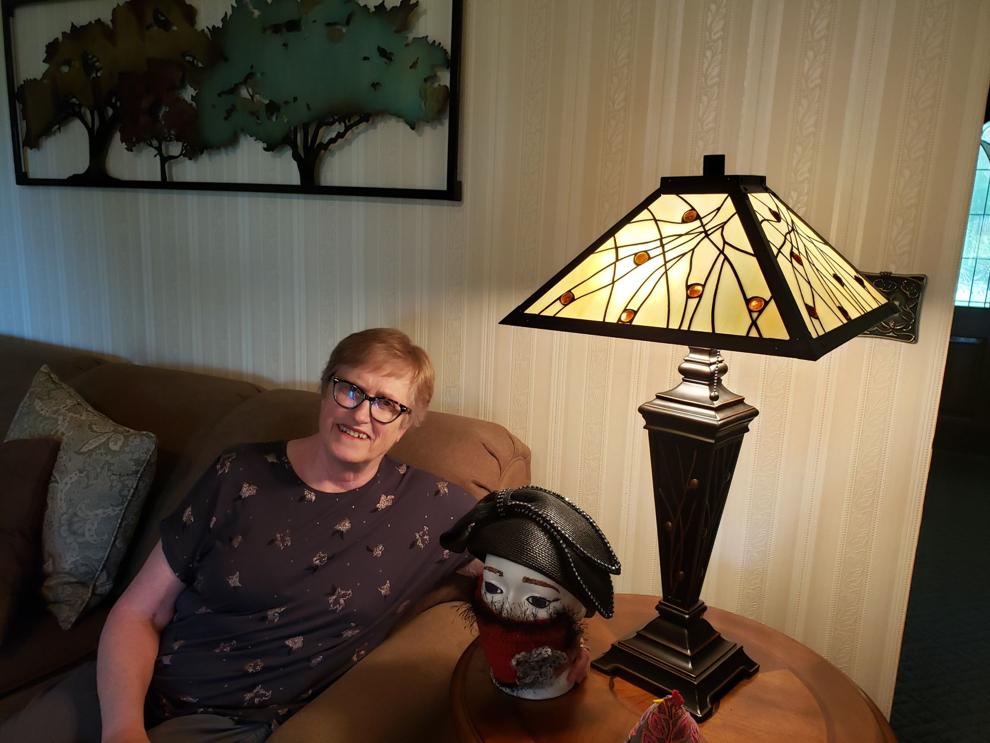 "COVID is not political," she said. "COVID is a problem that we are leaderless on. We have a POTUS that says, 'We had 15 cases and pretty soon it will go away."
She worries that the president's attitude has affected the way people view the virus.
"You walk around and you see people congregating without masks, or saying it's a hoax," she said. "Guess what? That virus does not care who you are. Your age. Your race. Your politics. If it can get into your body and replicate itself, it will."
She applauds the actions taken by Illinois Gov. JB Pritzker, but calls federal action "pathetic."
"We're just kind of stumbling around leaderless," Hoelscher said. "When you think, more than 130,000 souls have left us – God help us all."
Platt, meanwhile, praised the way Trump has handled the pandemic.
"I think he did a great job," he said. "He stopped it. And he continues to a great job with this. President Trump never mandated anything. He left it up to the governors of the states. If you're a governor, it's your job to know what's going on in your state."
Platt certainly grades Trump's performance higher than Hoelscher does.
"Trump is not a politician," he said. "He doesn't come from big politics or government. I give him my support. Hey, what do I have to lose? I've been voting for all these politically correct people all these years and there has been no change. As an American, it's only right for me to give Donald Trump a chance."