EFFINGHAM — More than 100 people attended a forum in Effingham on Monday during which conservative lobbyists and six Republican lawmakers spoke against a proposed change to the state's requirements for teaching licensure. The critics argue the new standards would create "political activism in the classroom."
The Illinois Education Association and the Illinois Federation of Teachers support the change, called the Culturally Responsive Teaching and Leading Standards. It would require colleges and universities in Illinois that offer education degrees to teach "culturally responsive" methods of teaching that focus on the way cultural and racial identity impacts education and leverage students' past experiences and interests in lessons, among other things.
The State Board of Education says the change would help students of color achieve the same level of success as their white peers and help increase the reading and math skills of students by making the classroom a safer learning environment.
The rule change will be voted on by the state's Joint Committee on Administrative Rules (JCAR), a bipartisan group of state representatives and senators that oversees this kind of regulation. JCAR is scheduled to take action on the matter Feb. 16.
At Monday's town hall at Christ's Church, local lawmakers fired up the crowd with intense criticism of the proposal. They say it will politicize K-12 education and impose a "progressive" political ideology on Illinois teachers.
"Folks, this is nothing but political activism in the classroom, plain and simple," said newly seated State Rep. Adam Niemerg, R-Dieterich. "That's what we're up against."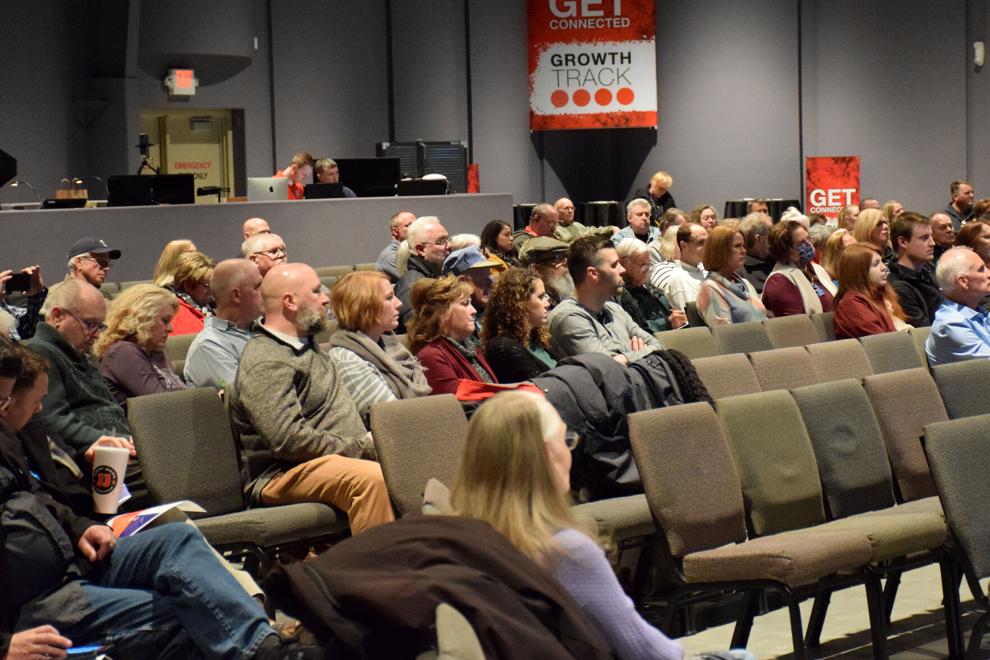 Niemerg, who represents the 109th House District, pointed in particular to one section of the proposal that would require would-be teachers to be trained to "embrace and encourage inclusive viewpoints." The word "inclusive" was inserted for "progressive" after Niemerg and other Republicans pushed back on the language.
Niemerg also criticized the inclusion of "social justice work" as a means of assessing student learning, alongside things like performance portfolios, essays, exams and action research projects.
In addition to Niemerg, five other central Illinois legislators participated in the town hall: Rep. Blaine Wilhour, R-Beecher City; Sen. Darren Bailey, R-Louisville; Rep. Brad Halbrook, R-Shelbyville; Rep. Chris Miller, R-Oakland; and Rep. Dan Caulkins, R-Decatur.
Several of the lawmakers had much stronger words to describe the situation. Halbrook said it was part of the state's "COVID fascism." Caulkins at one point called the rules oversight process "rigged against us."
"The rule of law is gone. It has been replaced with rules and orders," said Bailey, a frequent critic of the state's executive branch. He was referring to how this change is an administrative rule – not a new statute voted on by the General Assembly.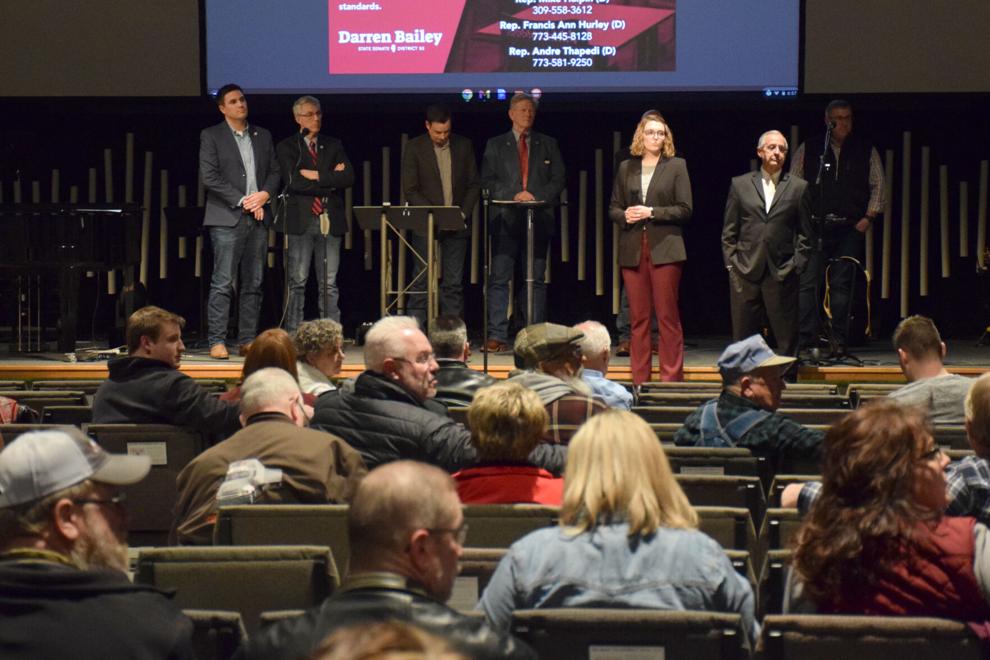 Conservative criticism of the Culturally Responsive Teaching and Leading Standards is widespread. The Thomas More Society, a conservative legal nonprofit in Chicago, is assembling a case aimed at striking down the rule if it passes, according to conservative lobbyist Ralph Rivera. He was at the event in Effingham to share technical details of the rule change and to recruit teachers who may be interested in acting as plaintiffs in the case.
Rivera and Molly Malone Rumley, both lobbyists at the firm Pro-Family Alliance, argue the change is unconstitutionally vague, that it compels teachers to profess a particular "progressive" viewpoint and that it threatens teachers' religious liberties.
That religious liberty objection is based on several elements of the rule, including a requirement that would-be teachers be taught to "legitimize" and "affirm" student identities and that they be taught "that there is not one 'correct' way of doing or understanding something."
Janie Ross, a teacher in Windsor, agreed to participate in the lawsuit if it comes to that.
"I think in our classrooms we shouldn't be teaching any political topics," Ross said. "It's not my place to teach that."
Ross attended the event after she and her husband heard about it from Halbrook.
"I think it's very dangerous to pick an ideology to teach in our public schools," she said.
Ross said her role as a teacher is to "give them the ability to think for themselves."
When asked why she would agree to go to all the trouble of joining a lawsuit, Ross said the topic is important.
"I believe very strongly in it. It's very important. If I don't stand up for it, who will?" Ross said.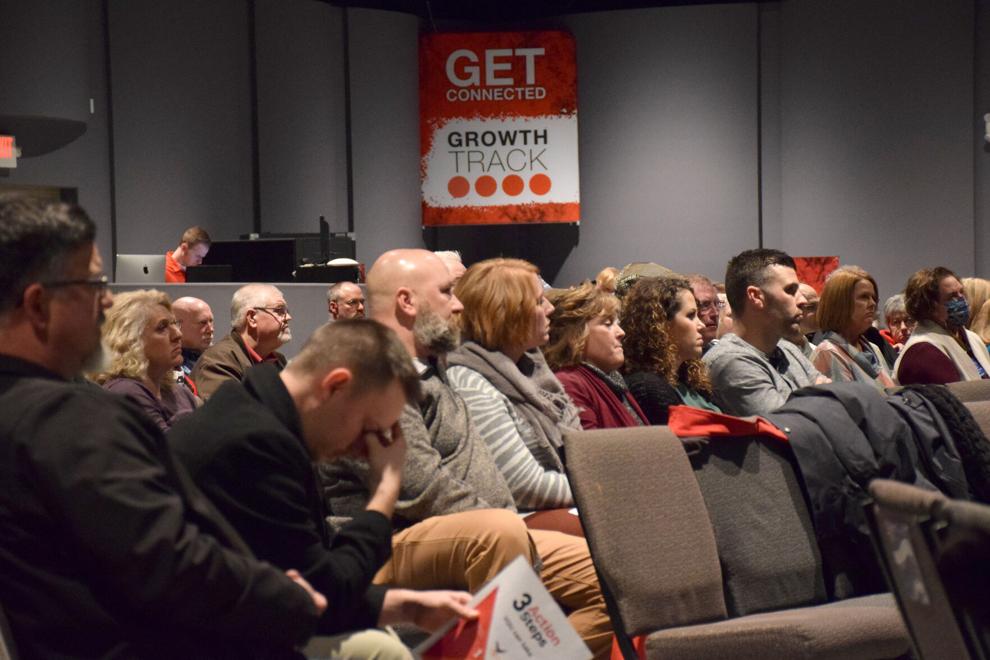 The event attracted several in the education field, some of whom spoke during the event's question-and-answer portion and some who just came to learn about the rule.
"It is imposing a standard on me when I'm in front of class," said Emil Nattier, a retired Patoka Unit 100 teacher. He believes the new requirements are a threat to freedom of expression.
When asked if he would call members of JCAR to complain about the rule, Nattier said, "Oh, I will."
Many educators, however, do not share this view. Shannon Hall-Nannini works in Effingham Unit 40 and is the president of the Effingham Classroom Teachers Association, the local affiliate of the Illinois Education Association that serves as union representation for area teachers, counselors and other licensed educators.
"I know there's concerns out there, but a lot of it is misguided," said Hall-Nannini, who did not attend Monday's event. "The biggest piece of misinformation is that it's going to affect teachers and they'll be punished and they'll lose their license."
Hall-Nannini, who stressed she could only speak for herself, said that she isn't particularly worried about the rule change.
"I think it's good for our future and aspiring educators to understand diversity, as it's ever changing in our country," Hall-Nannini said. She added that it was a good chance to have would-be teachers "take a look at their own history and their own stories and the stories of their students."
The Illinois Education Association and Illinois Federation of Teachers, the state's largest teachers unions, have issued statements of support for the rule change.
"These standards provide a path to ensure educators are equipped with the tools and training needed to provide welcoming and inclusive classrooms for every student," said IFT President Dan Montgomery in a statement last week.