Carolyn Green, Diana Brimberry and Brenda Altadonna have set out to stabilize two buildings in Kinmundy that date back to 1904. They have named their not-for-profit organization Madison Street Historic Preservation, Inc. All three are Kinmundy-Alma High School graduates.
Green said they've been working on rehabilitating the Madison Street buildings since May 2018, when they rented the first dumpster and put pots of geraniums on the front sidewalk. They have completed the major demolition of the roofing and interior framing of the center building, which is allowing them to clear the debris from the inside and work towards tuckpointing and sealing the exposed brick walls.
That space will be maintained as an outdoor courtyard space for the near future. Green said that a possible new roof is in the long term planning, but only if a preservation grant would provide that kind of funding. Green stated that either way that section could be transformed into an event venue.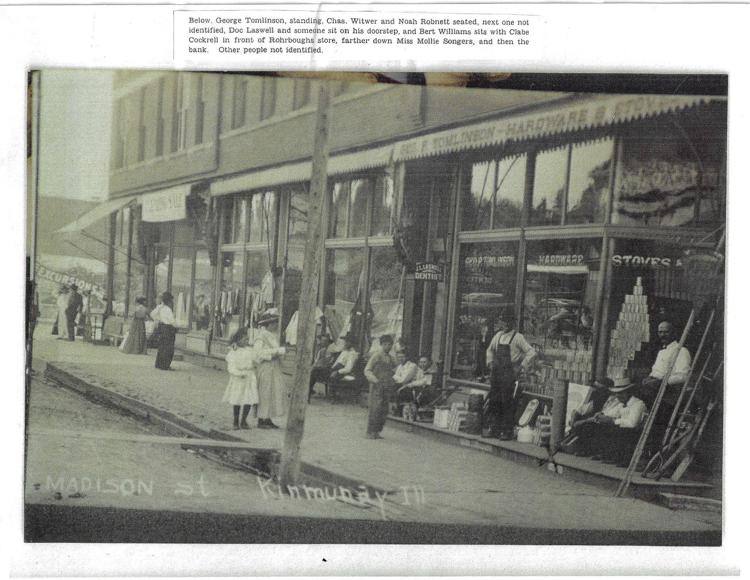 The south building, which she refers to as the bank building, has had its roof repaired. The group is in the midst of a fundraising campaign to replace the second story windows, and will be placing the order for the first batch soon. Green said that they have turned on the electricity and installed fiber optic internet lines to the bank building so that they can be ready for a future coffee shop, antique shop or office tenants. The renovation of the interior of the building has started, but will take a few more months.
Green said that the time it takes to rehabilitate the buildings will depend on the timing of grants and fundraising. She anticipates having the bank building available for ground floor use in the next 12 months.
The second story office spaces will take another six months to clean up and have ready for occupants. The center building may take up to 18 months to clean up and stabilitze enough to begin new work there and the new event venue could take a few years.
Green said that she and the two other ladies involved in the effort grew up having these buildings be part of the identity of main street Kinmundy which is called Madison Street.
"These particular three buildings (of which we own two) are the only historic buildings left of the various masonry buildings that lines both sides of the street," she said "They recently fell into a state of disrepair that caused us to 'wake up' and notice that if they weren't given attention they would quickly be too far gone to save at all."
Green added that if the building disappeared, all of their connections to that identity would only be found in photos.
She said that her great-grandparents, grandparents, uncles and aunts were farmers and did business in Kinmundy dating back to the early 1900s. Green's personal memories of hanging out in Kinmundy during a slightly less busy time in the 1970s and '80s took place in the same locations that her ancestors did their transactions and has always meant a lot to her.
"I think that many Kinmundy residents and past residents feel that same way," she said. "And losing the last of the beautiful masonry architecture that for years framed our main street life would be a sad thing."
Green said that Brenda, Dianna and herself feel that preserving a piece of the main street landscape would give them and the town residents a community gathering spot that they can be proud of.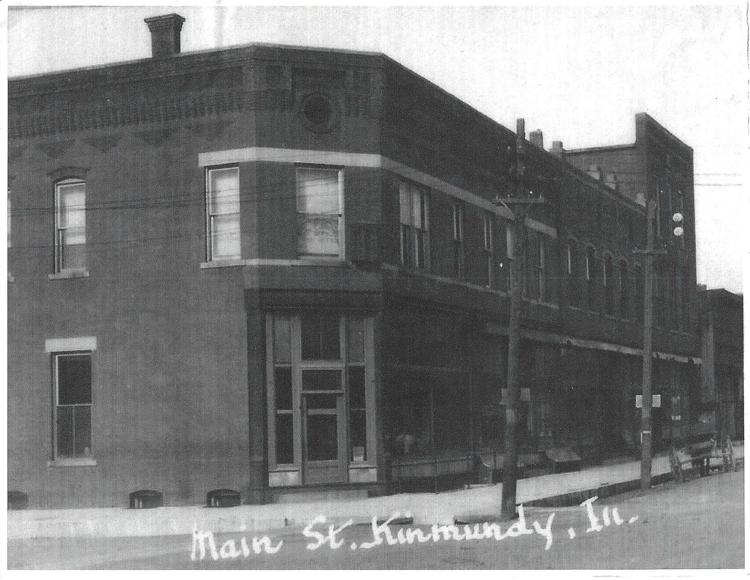 "These buildings could be part of a town hub that has importatnt historical interest and provide a handy place to sit and have a cup of coffee, or for our visitors a place to find some antique treasures as they pass through town," she said.
They ultimately saw the location as a great venue for larger events and dinners.
"Folks in the Kinmundy area have to travel pretty far to find a selection of places for wedding receptions and other large group gatherings," she said. "These functions if we can achieve them, is the primary reason that we took on the job of restoring these properties." Green continued on to say that they feel that Kinmundy deserves a boost in its community life, town energy and more economic opportunity.