EFFINGHAM — A monument dedicated to the Grand Army of the Republic in Effingham's Oakridge Cemetery has a growing problem ... a hornets nest on the rear end.
Officials noticed the problem about a month ago, according to Matt Wortman, city sexton. The monument is in the older part of the cemetery.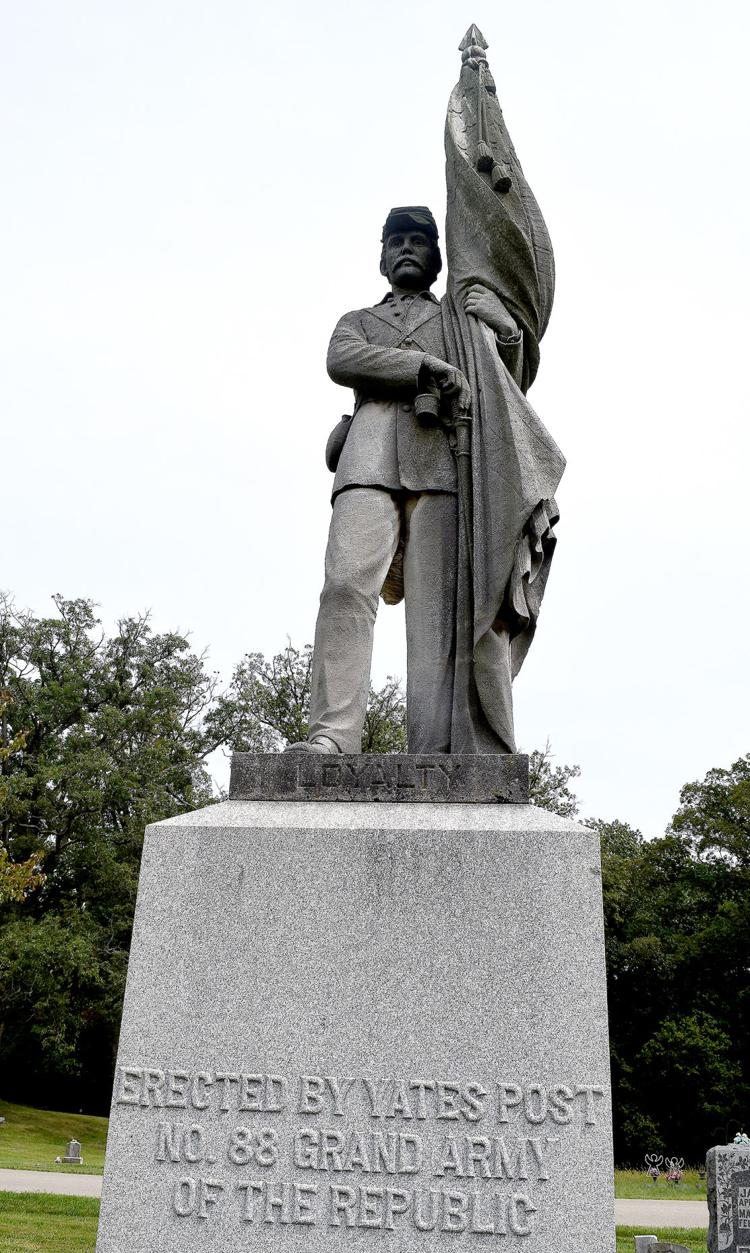 "We've had them (hornets nests) in trees out there, but not on a stone like that," Wortman said. "They are still adding to it; it's still going to grow."
Suzanne Sehy alerted the Effingham Daily News to the growth on the statue, which she noticed during a morning walk on Wednesday.
"I did a double take and did not go too much closer, though, because it's obviously a hornets nest," she said.
Sehy wasn't startled. But she thought the hornets chose an odd location.
To a hornet, it's all about location, location, location. And it seems this location is a good one for their purposes.
According to www.orkin.com, hornets construct their homes from saliva and wood pulp that they chew and fashion into a nest. The insects build these paper-like structures in areas that have plenty of shade and protection from the elements.
Orkin says the size of a hornets nest grows in proportion to the size of the colony; nests may grow to be as large as a basketball through subsequent generations of workers.
Nests are only used once and worker populations perish in winter, leaving only the fertilized females to begin new colonies in the coming warm seasons.
Wortman said they plan to remove the nest once the weather cools.
He also noted that the nest poses no danger to the public, because of the height at which it's located.