EFFINGHAM — Tiffany White and Kyle Gladney always check the "Bring Fido" website when they venture far from home. The couple from Dayton, Ohio, loves the online guide to dog-friendly hotels and restaurants because they love to travel with Gunther, their dachshund mix.
That's where they found The Firefly Grill listed. Bring Fido lists six Effingham locations as being dog friendly.
"When we travel with Gunther, that website helps us find spaces that have nice patio spaces like this one," said Gladney, 27, on a recent afternoon as the couple dined at the popular Effingham restaurant. A server promptly brought Gunther a stainless steel bowl of fresh water.
The pet-friendly aspect may lure some travelers to Effingham County and the Firefly, but many say they keep coming back because of the atmosphere, the menu, and the service. Social media reviews say the Firefly's quaint setting, the patio view overlooking a pond, the atmosphere, and the friendly service add to the dining experience.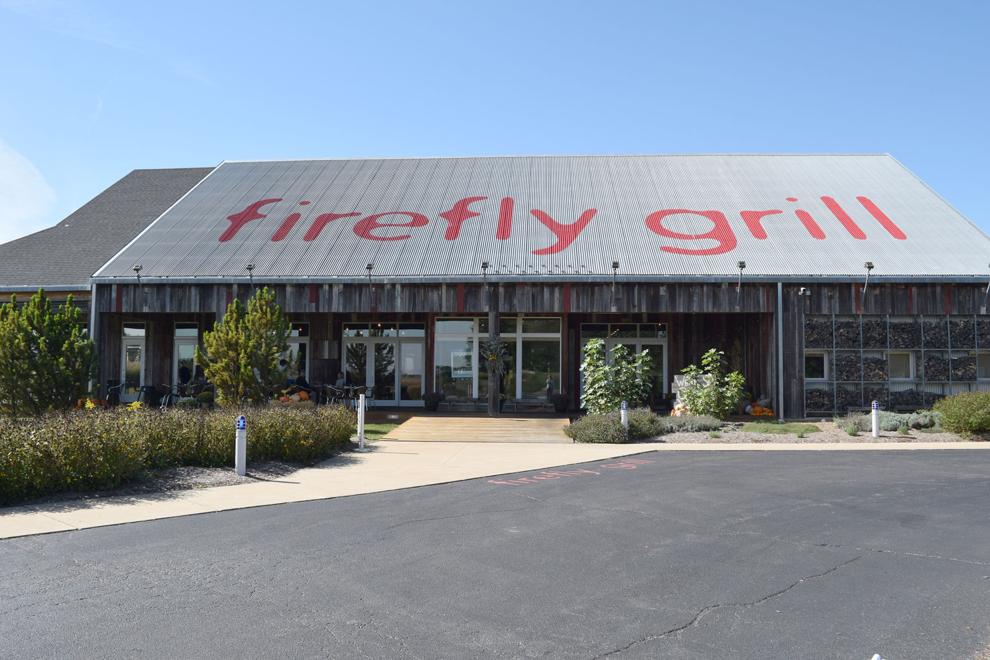 Jared Holmes drives 60 miles just for dinner at the Firefly.
"The atmosphere is excellent. The food is truly superb," said Holmes. "The waiting staff is very well trained and does a great job. I have made the 60-mile drive just to eat here on several occasions."
And on the restaurant's Facebook page, Cathy McArthur from Savoy and John Kornak from Grayslake found their experiences to be good.
"The Firefly Grill in Effingham is one of my favorite restaurants in Illinois," said McArthur. "I love, love, dining al fresco on the patio overlooking their pond and the surrounding gardens where they grow their vegetables."
Kornak said travelers in Central Illinois should do themselves a favor and if in the area, make this restaurant one of the stops.
"(It has) a great menu with farm fresh ingredients," said Kornak. "It's nice!"
Farm to Table
The owners of the Firefly Grill Effingham say their food is made from the best stuff on Earth. They're proud of the many reasons the restaurant lures travelers from across the country to stop in Effingham.
When they decided to open a restaurant, they vowed to reclaim as much as they could for the project, including barn wood, recycled steel and furniture, while also using the land and irrigation system for the on-site gardens to reduce its carbon footprint.
Founded and owned by Kristie and Chef Niall Campbell, the business opened in 2006. It's located at 1810 Avenue of Mid-America.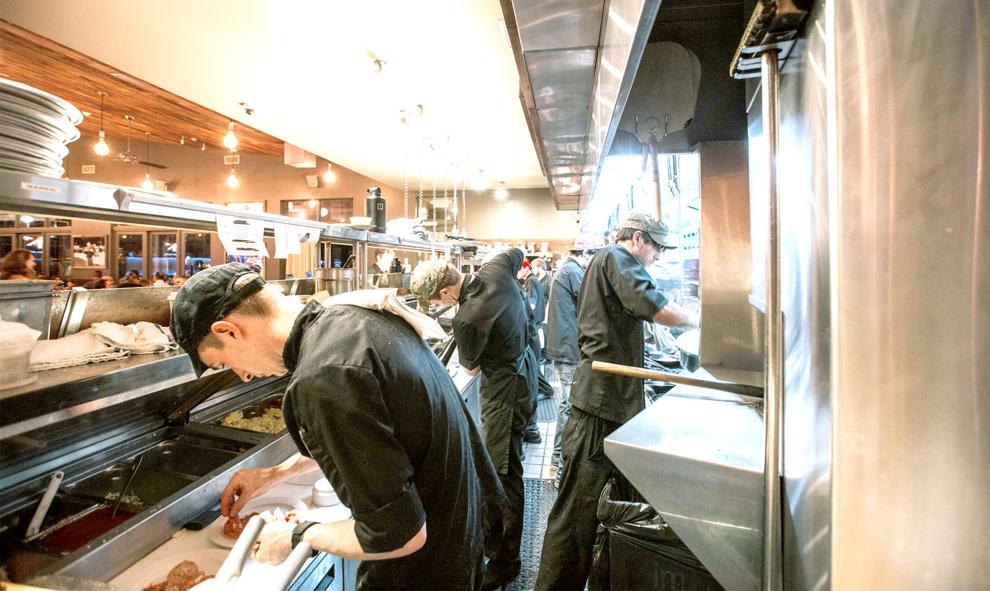 The business is a true "farm-to-table" restaurant, meaning American fresh dishes are served using ingredients from its own gardens and another 35 local farms and foragers. There are more than 100 varieties of heirloom seeds grown on the site in three rotations per growing season.
Niall Campbell said the gardens grow nearly 10 tons of produce each year. Pesticides or synthetic fertilizers are never used. The couple also collect and reuse up to 100,000 gallons of rainwater each year in irrigation and landscaping on the property.
With ties to Effingham, Kristie Campbell wanted the restaurant named in honor of fond memories of visiting her grandparents here, where they'd catch fireflies in her grandmother's backyard.
"The Firefly is here to nourish and care for people so that they feel they are coming home," said Kristie Campbell.
More guests
Two diners enjoying the Firefly were brought to Effingham for a corporate meeting with Pepsi MidAmerica.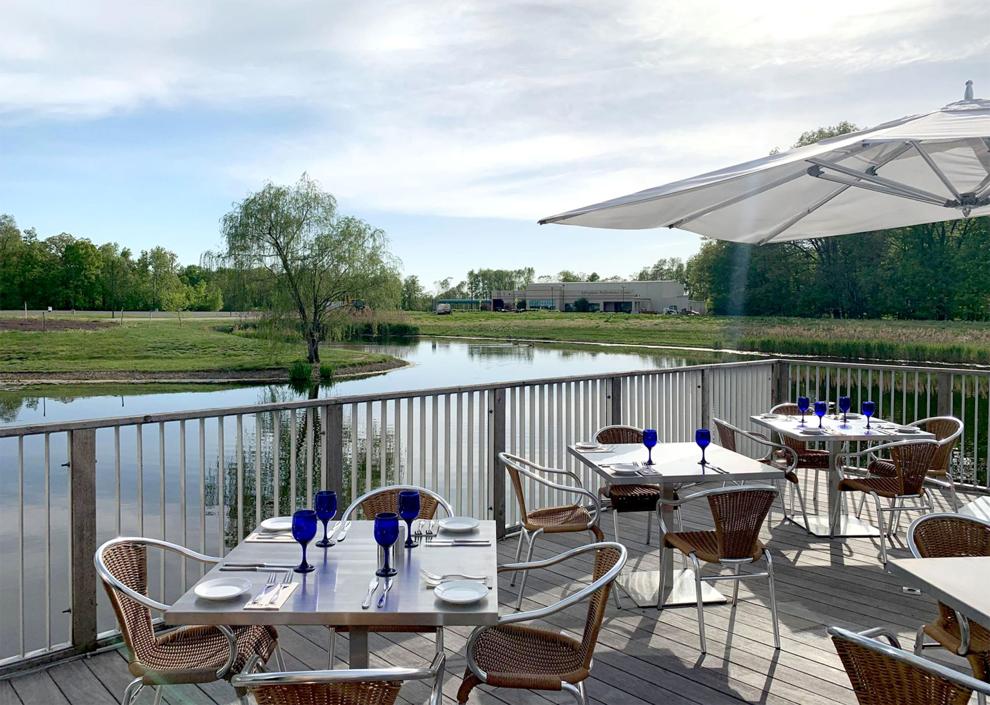 Anna Hastings, of Marion, marketing manager, along with Anna Marie Cook of Marion, director of marketing, said they had heard good things about the Firefly.
"We heard a lot of great things about this restaurant and we wanted to come try it," said Cook.
"I loved the atmosphere, too," said Hastings.
The pair make trips to Effingham periodically and the president of Pepsi MidAmerica, Keith Dickens, told them this is his favorite place to dine, said Cook.
Recently, Illinois State Treasurer Michael Frerichs held a luncheon meeting at the Firefly. He was making a downstate visit of some communities and met Effingham city officials in a meeting area at Firefly.
Sometimes artists performing at the Effingham Performance Center find their way to the Firefly for a meal, before or after a show.
The Menu
The menu selections change continually to reflect the couple's passion for fresh ingredients. It offers gluten-free, vegan and vegetarian options. The categories include dinner, lunch, Sunday Brunch, desserts, kids menu, lunch starters, dinner starters, wine and liquor options.
The couple, who have a 7-year-old daughter, say they want to exceed guests' expectations on each and every visit. They gave their youngster the opportunity to help create a child's menu for the restaurant, making it a family-friendly stop.
"Three things draw people to the Firefly – our food, our farm and our scene," said Katie Koester, events manager and marketing associate at Firefly Grill. "Our farm to table, ingredient-driven menu is unlike any other."
Lunch items might include a ribeye steak sandwich, All-American Burger, Fish-N-Chips, fish tacos, or an Atlantic cod fish sandwich.
Dinner items might include the Montana Mignon, Bangers 'N' Mash, Premium Prime Ribeye 14 oz., Premium Prime Filet 10 oz., Premium Prime New York Strip 8 oz., or for the extra hungry, Premium Prime Bone-In Ribeye 16 oz..
Koester said the menu has its staples such as the Montana Mignon, but they constantly change the menu based on what is being harvested locally.
"This includes some favorite dishes like our fried green tomatoes, squash blossoms and jalapeno poppers," said Koester. "We start getting requests like these in the spring."
Launched in 2018, the Mindful Kids' Menu was crafted by the family's then 6-year-old daughter, Camden in collaboration with the national No Kid Hungry campaign and neighboring artisan, John Boos Outlet, another Effingham icon.
"What started as a commitment to nourishing our own family has grown into a larger community effort," said Kristie Campbell. "We're grateful for the incredible foods that we feed our family, but realize many kids in our community don't have this choice."
With the help of her chef father, Camden created a range of kid-friendly dishes in line with the family's passion for locally sourced, high-quality ingredients. The Mindful Kids' Menu features three healthy and flavorful entrees, including grilled free-range chicken breast, bite-sized filet mignons and wild, sustainable salmon served with seasonal sides, all for under $15.
"We encourage visitors to walk through our gardens and see what's growing," said Koester. "Our kitchen staff pick fresh produce and herbs daily, which can mean you are eating something that was picked almost within the hour," she said.
Some history
Firefly Grill & Restaurant was among the local businesses highlighted in 2016 as part of "Illinois Made," an ongoing program that recognizes artisans, products and experiences unique to the state.
The Illinois Office of Tourism reported the Campbells believe in the power of sustainability, a sense of community, and good-tasting food. The attention to the nourishment value of natural food and support of small family farms are the key components that make Firefly Grill "feel like coming home," it said in a press release.
Koester said the scene the restaurant is set in is inviting and comfortable. Besides serving healthy meals, the owners are open to hosting weddings and private events.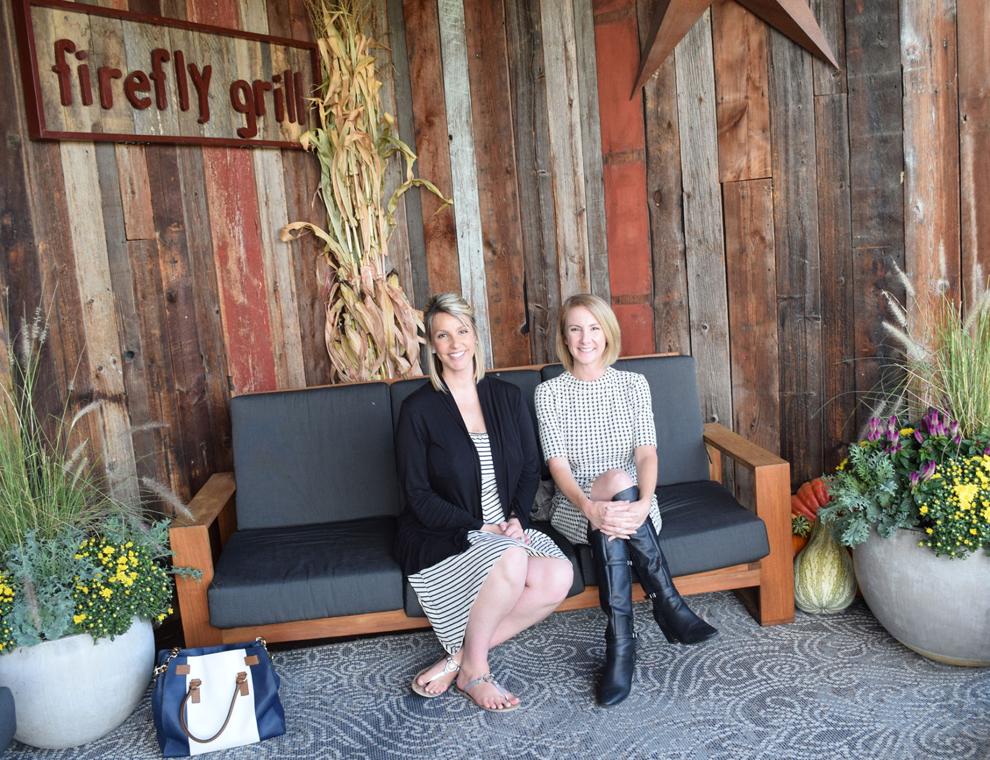 On its website, the restaurant suggests coming out for special events: From small gatherings in the rustic wine room or water-side indoor patio, to the open, airiness of the main dining room, to larger gatherings on the lakeside fields enclosed with ornamental grasses, the Firefly Grill wants to create a lasting impression, for whatever the special event might be.
"People always comment that they saw our eye-catching building on a billboard and just had to stop," said Koester. "Not only is our inside seating comfortable and even includes a water view on our enclosed porch, but our outdoor dining has really stepped up this past year. We added seating to the dock over our on-site lake this year, and even encourage our visitors to stop with their furry friends as our outdoor seating is dog-friendly."
Kristie Campbell is originally from Effingham, but grew up in Maine. She met her husband, Niall, also from Maine, after she took a break from her work for Fidelity Investments in Boston to visit friends in Puerto Rico who were opening a restaurant.
"Money was tight when I was growing up; I grew up on a farm before moving out on my own at 16," said Niall Campbell. "I was home alone a lot as a kid and experimented with what little we had in the kitchen, that's where I got the bug."
Together the two worked in the restaurant business, later married and moved to California. Along the way, they stopped in Effingham to visit her roots. Later they determined to return here and with the help of some investors, the community and its customers, their dream was realized.
The restaurant is open from 11 a.m. To 3 p.m. for lunch, Monday through Saturday; and 3 to 9 p.m., Monday through Thursday.