EFFINGHAM — The Effingham VA Outpatient Clinic celebrated 20 years on Thursday with a short ceremony and refreshments.
Tammy SchwaningerBoose, the nurse manager, has been working at the Effingham clinic for two years but has been a nurse for 32. Her job is to make sure that things run smoothly at the Effingham location.
"It's our duty to take care of the veterans physically, mentally and spiritually," she said.
She noted that not only does the clinic serve veterans but they also have veterans on staff.
SchwaningerBoose said the community is supportive and that they have two veterans service officers and staff who consider working at the VA clinic their calling.
Robert "Doc" Kralman, whose father Paul Kralman was instrumental in getting a VA clinic in Effingham, attended the ceremony. He said his father saw the need to get something closer than Danville or Marion for veterans services.
Paul was a World War II veteran who served at the Army War College in Washington D.C. During mid-life, he served as a veterans service officer for the State of Illinois and helped create the Effingham County Veterans Assistance Commission. Paul volunteered three days a week at the Effingham VA clinic until he passed away.
The clinic began on Virginia Avenue then moved to the Lincolnland Building on South Fourth before the current facility was built on Ford Avenue in recent years.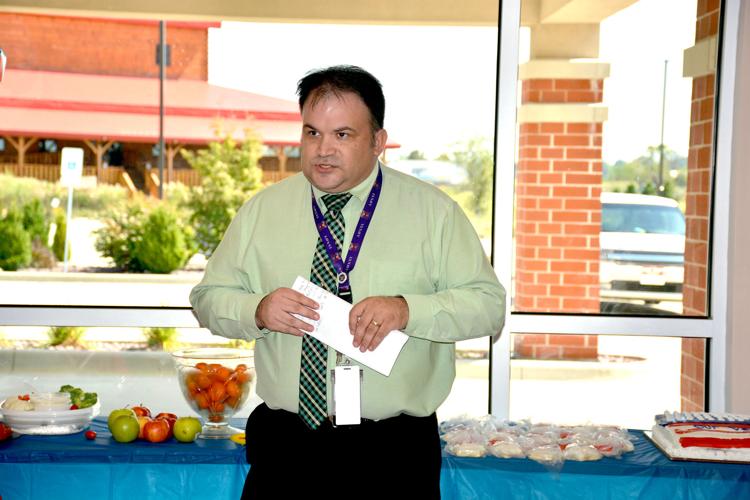 The clinic is staffed by three doctors and a nurse practitioner who see 13 veterans each day.
The Department of Veterans Affairs currently has more than 800 community-based outpatient clinics. The clinics provide the most common outpatient services, including health and wellness visits, without the hassle of visiting a larger medical facility.