Stunning images of violence in the halls of Congress this week generated a range of reaction in four area residents who found themselves startled, worried, angry, and disgusted.
One blamed Donald Trump, saying the outgoing president encouraged the rioters with his fiery words and repeated claims of election fraud.
Another cast a wary eye on the likes of "antifa," those shadowy left-wing opponents of Trump who have long been a favorite target of presidential tweets.
One is still frustrated that even more hasn't been done to examine election results.
Another just wishes for a return to deceny.
The Effingham Daily News contacted four of the people interviewed over the past two years for its ongoing "Pulse of the Voters" series to discuss the chaos in Washington, the stage it sets for a new administration, and whether there is hope for unity. Or at least healing.
If the two Republicans and two Democrats were sure of their loyalties before the election, the events of this week only solidified their stances.
In a search for common ground, each points to a firm desire to see this country thrive.
But the partisan gap locally remains as sharply divided as it is nationwide about how to achieve that goal; and what to make of a day in Washington D.C. that saw bloodshed and death in the place where our leaders are supposed to be paving the way forward to achieve it.
Julie Poe
Julie Poe, 50, of Effingham, is a part-time worker at a liquor store in Funkhouser. After voting for Donald Trump in 2016 and 2020, she was startled by what she saw in Washington.
"I'm sickened by it. I'm frustrated," Poe said. "Now, I'm really nervous about what the future holds for my grandkids."
"I think it's horrible that that young lady died," she added, referring to Trump supporter and Air Force veteran Ashli Babbitt, who was fatally shot by police as she and others attempted to get through a barricaded door in the Capitol.
Despite photos videos showing many of the people involved in the attack on the Capitol wearing clothes and holding flags showing their support for Trump, Poe doesn't believe those who back the president were behind the mayhem.
"I believe it was antifa, not Trump supporters – oh yes, definitely, I do," Poe said.
There is no clear evidence to support the claim that opponents of Donald Trump or members of any "antifa" group were among those that stormed the Capitol. The misleading claim was repeated in a now-retracted article in the Washington Times and by U.S. Rep. Matt Gaetz, a Republican from Florida.
Poe, who has been involved in political rallies in town and follows politics, empathizes with the peaceful protests that were organized that day. In her view, Democrats unfairly won the election.
There is no credible evidence of widespread fraud or malfeasance in the 2020 election. All 50 states have certified the results that elected Joe Biden president and Congress formally accepted those results in the hours following the riot within the Capitol building.
Yet Poe remains as steadfirst in her belief as Trump himself has been since Election Day.
"They cheated," Poe said. "You cannot tell me that Joe Biden won the election."
Her conviction helps her understand the frustration displayed in Washington, even if the violence appalls her.
"I am upset about the violence and everything," she said. "Me being a Trump supporter, I can understand why they're mad. It's really upsetting. The whole thing is really upsetting."
Jim Harvey
Jim Harvey has long been critical of Trump's actions and words. Wednesday underscored his contempt.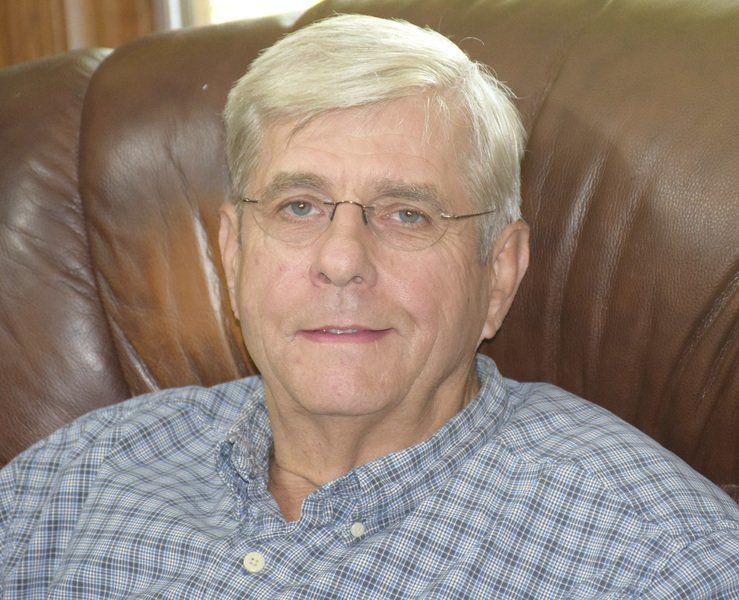 "Nothing compares to this insane monster that we've had in the White House," said Harvey, 72, of Effingham, a life-long Democrat and retired associate judge on the Fourth Judicial Circuit.
Harvey views Wednesday's events as directly tied to Trump. 
"It was pure and simple incitement," he said. "It was incitement.
"It was designed for what happened to occur," he added, referring to the way Trump riled the crowd gathered to hear him speak that morning.
Harvey believes that the events in the Capitol were a long time coming.
"It's been building, building, building and people have been preparing for it," he said.
As one example, Harvey pointed to a Tweet from the president on Dec. 19 which read, in part, "Statistically impossible to have lost the 2020 Election. Big protest in D.C. on January 6th. Be there, will be wild!"
Harvey also blames Congressional Republicans. He pointed out that only a handful had spoken out against the president – Illinois 16th District Representative Adam Kinzinger and Utah Senator Mitt Romeny being the most notable. Harvey wants to know why the rest of the Republicans in Congress hadn't condemned the rhetoric and actions of Trump.
"I haven't heard anything from anybody else. McCarthy? McConnell? All the other people who have been putting lipstick on Donald Trump's posterior for four years?"
"The GOP is dead," Harbey said. "It will soon be regarded as the rotting carcass it is."
The future of the country? Harvey hesitates.
"I'm trying to put my emotions on that on hold," he said.
After a moment, he praises Biden and Vive Presedent-elect Kamala Harris.
"The president and vice president are decent people," he said of them.
In this interview and others, Harvey did not hold back his own fiery words. And yet he is bothered by the reaction his views generate in a community that is overwhelmingly Republican and supportive of Trump.
"We are viewed by many in this county to be un-American enemies of the people," Harvey said.
Larry Banbury
The controversy surrounding the 2020 election and the violent events of Wednesday afternoon have Republican voter Larry Banbury, 85, of Effingham County, worrying for the future of elections.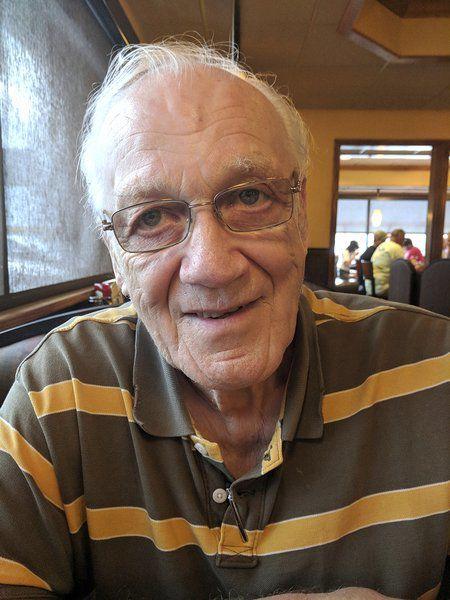 "We should be able to know that our vote counts," he said. "I think we would have more people voting if they know their vote counts."
Banbury works part time with the USDA and is actually a convert to the Republican Party, having been a Democrat when he was younger. He watched the attack on the Capitol.
"I sat and listened on the TV all evening," he said. "I was just in shock about what was going on," Banbury said.
Although he voted for Trump, Banbury allows that the president's words were a spark.
"I definitely think Trump had something to do with it," he said. "Trump should have come out and said, 'Yyou should go home.' He condoned what they were doing. I would have condoned them being there to complain, but destroying property is different."
Banbury believes strongly that peaceful protest – "complaining," as he calls it – is important. But he said that when a protest turns violent, it's gone too far. Still, he isn't quick to judge the people at the Capitol for actions taken in a frenzy.
"I think it was a one off. I think it was an accident," said Banbury. "We've seen this in other countries, like after a ball game."
"If I had been there, I wouldn't have been okay with any destroying of property," said Banbury.
"The way I saw it, they were protesting because of how the election went," Banbury said. "...I definitely think there was fraud. I'm one of those believers."
Unlike some, Banbury thinks fighting the results are not worthwhile. He'd rather focus on issues that are more fundamental.
"For the next election, shouldn't we do something to make it fair and safe?" he said.
Banbury still supports Trump, even after Wednesday's events. He cites the things that earned Trump his vote in the first place.
"He was really good for our whole economy," Banbury said. "We had the best economy until the virus took over. Nobody's gonna remember any of that after (Wednesday)."
Brian Poelker
Brian Poelker, 69, of Heartville, is among the small percentage of Effingham County residents who didn't vote for Trump in 2016 or 2020. Trump won 78.2 percent of the vote in Effingham County in his first run for the nation's highest office and 78.7 percent in his second.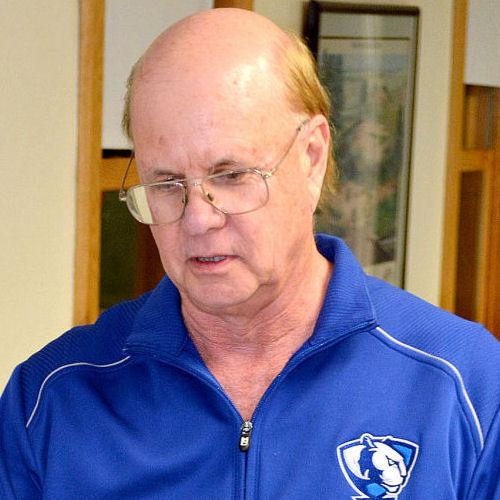 Poelker watched the events unfolding in the nation's capital on Wednesday in disbelief.
He thinks Trump's allegations of fraud in the 2020 election spurred the mob that violently entered the Capitol building.
"I think this was incredibly divisive, what's happened since the election," Poelker said. "Even when Mr. Gore lost Florida by 500 votes – when it was over, it was over. It's never going to be over as far as (Trump) is concerned.
"What happened with his followers, breaking into the Capitol, I think that is disgusting," said the retired science teacher. "It is very, very disturbing. I don't know what Mr. Trump is going to do, if he is going to continue with what he believes.
"But hopefully when Mr. Biden is sworn in we can get back down to having a decent country."