The city has removed an image of The Cross at the Crossroads from a mural along the walking path that leads to a tunnel under the Raney Street overpass.
City of Effingham Administrator Steve Miller said the modifications were made to the mural either Tuesday or Wednesday.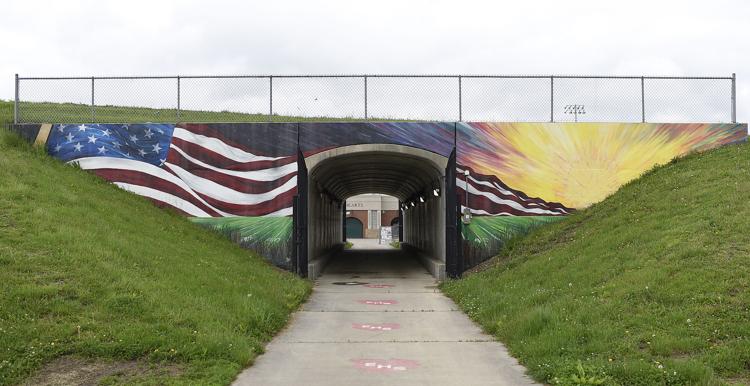 "The city caused the modification to the mural," Miller said. "The city doesn't have artistic objection to the design or content of the mural."
"It was determined to be private speech," Miller added. "The city approved painting within the tunnel, and not on the head wall of the tunnel."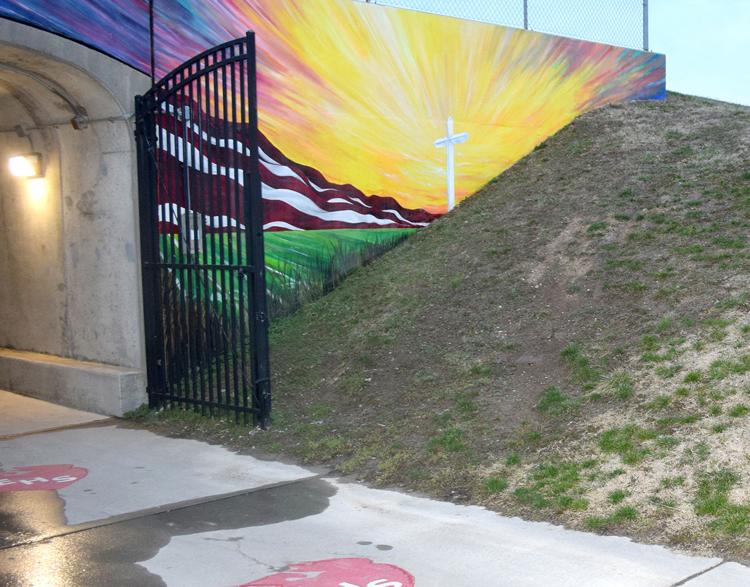 The mural was painted by Jamie Stang-Ellis, owner of Stang Arts Studio and Gallery in Effingham.
"The mural took many hours and the work lasted two months," Stang-Ellis told the city council in January. "In 2019, I was hired and commissioned by the amazing EHS Football Moms with the goal of bringing life to the tunnel for the season ahead and for years to come. The idea was painting the landscape as what you'd see from the stands, but in a fun, creative way."
It was standing room only at city hall during that meeting as people implored the council to keep the cross on the mural, despite opposition from a group that wanted it removed.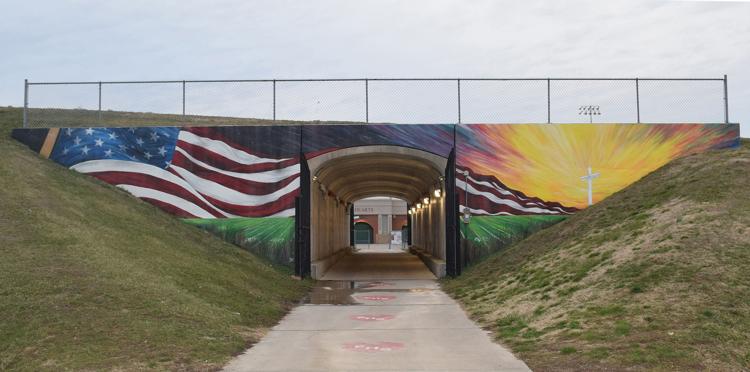 The painting shows an American flag, and used to have a white Latin cross with light emanating from it – a depiction of The Cross at the Crossroads, which has loomed over Effingham along the interstate since 2001 and is supported by a faith-based organization that represents many different denominations.
The issue of the cross in the mural started after the Wisconsin-based Freedom From Religion Foundation sent a letter Dec. 18 to Mayor Mike Schutzbach, saying that a resident of this area had contacted the group about the mural located along the path between EHS campus and the school's sports complex, which is on city property.