For just over 2 1/2 years, between February 2018 and November 2020, Illinois Department of Transportation crews tore up and rebuilt 8.5 miles of Interstate 70 between Effingham and Altamont.
The roadway was originally built in the early 1960s. Its concrete had deteriorated to the point that it was more cost effective to reconstruct the road than maintain the existing one. This involved regularly closing lanes and shifting traffic from one side of the highway to the other.
While IDOT worked on reconstructing I-70, the traffic frequently backed up and there were dozens of crashes, some of them fatal.
Following is a look at those crashes and how IDOT and local fire departments addressed them.
Construction
The reconstruction of I-70 was originally budgeted to cost $53 million, though IDOT does not yet have a final cost. This is just a drop in the annual IDOT budget, which in 2018 was $3.04 billion, with $2.2 billion dedicated to highway program.
But the costs of the reconstruction were not just shouldered by IDOT. Local groups paid a price, too. Because IDOT and first responders in Effingham knew the construction would cause an increase in crashes, they planned ahead for it.
"This wasn't our first rodeo," said Effingham Fire Chief Bob Tutko. "We've done this before."
Tutko and Altamont Fire Chief Jon Becker entered their departments into a "mutual aid agreement," meaning that both departments would respond to a crash in the construction zone from different directions.
"We were just trying to be proactive," Tutko said.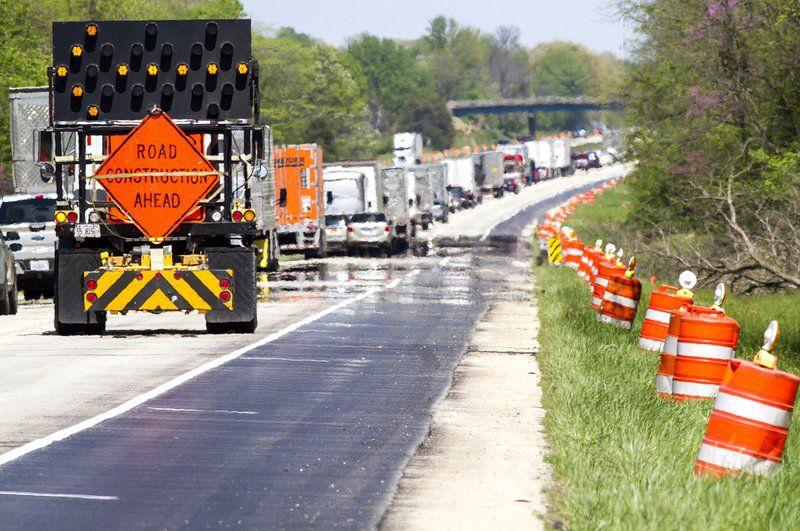 Crashes
Despite planning ahead, the construction resulted in more crashes than expected.
"As with all construction projects, safety items were included in the original construction plans. The number of accidents were higher than a typical project of this type," said IDOT spokesperson Paul Wappel.
Over the course of the project, crashes in the I-70 construction zone accounted for 9.6% of the Altamont Fire Department's 405 calls. In 2020, the year with the most service calls for Altamont, it was 12%. And they responded to several incidents that were in part due to construction, but were outside the construction zone.
"We also responded to four major incidents prior to the zone caused by previous incidents in the zone," said Becker. "The slowing of traffic entering the zone when traffic flow was restricted created rear-end collisions resulting in three fatalities and one seriously injured patient."
Weather wasn't a factor in almost all of the crashes in the construction zone; 91.5% of the crashes happened on dry roads and 69% happened during the day. All but one of the crashes that resulted in death or injury happened on clear, dry roads. Animals only account for 19.5%, or one in five crashes, with most of them happening early in the project.
Over the course of the project, there were 107 crashes on I-70 inside the construction zone, according to IDOT and Illinois State Police. Several more crashes happened outside the construction zone, due to backed-up traffic.
"We did have a rash of accidents," said Becker. "There were quite a few."
Most of the accidents occurred in 2019. In that year, seven people were seriously injured and five died.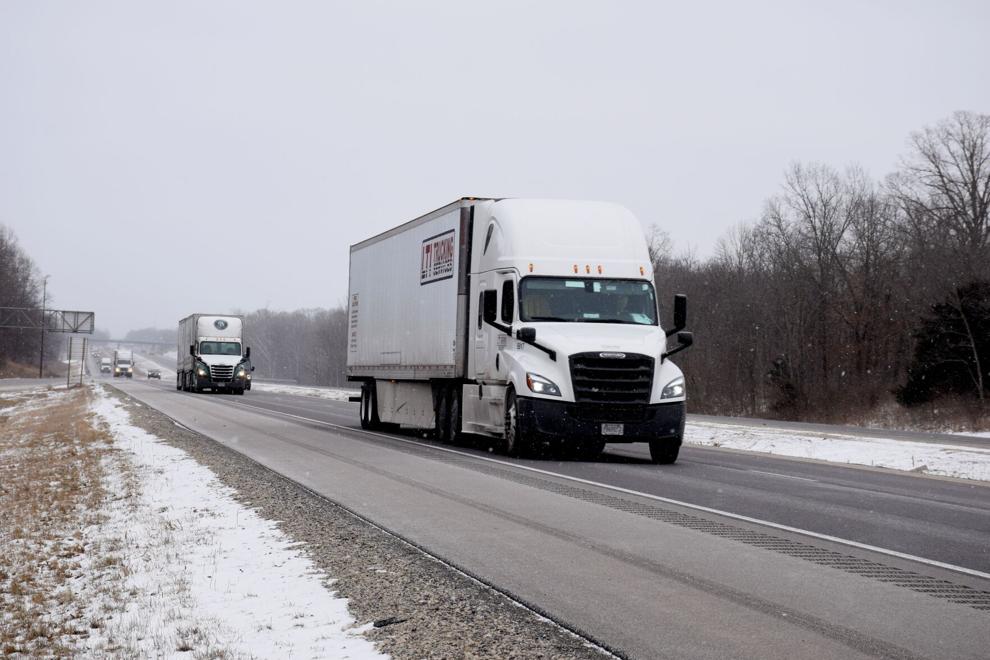 "The pivotal incident out there was a triple fatality we had," Becker said.
In that crash, a GMC Yukon carrying five people was crushed between two semis. Three passengers died and the other two were taken by helicopter to a hospital in Springfield.
Those fatal crashes sparked an intense series of discussions about safety on the stretch of highway. Several agencies that deal with highway traffic worked to mitigate the possible damage: IDOT, the Effingham County Sheriff's Office, Illinois State Police, ambulance companies and the fire departments.
"We did have a lot of success after that meeting," said Becker.
Those discussions resulted in IDOT installing additional signs warning drivers of upcoming construction, additional work-zone speed limit signs, four emergency pull-off points and signs informing motorists the length of construction still ahead.
After those changes, there were fewer crashes and fewer people injured. In 2020, there were 22 accidents, none of which resulted in serious injury – mainly property damage. This is compared to 46 accidents in 2019 and 39 in 2018.
Any increase in highway crashes can be costly. Around the country, crashes on interstate highways cost $110 billion annually in economic losses, property damage and medical costs, according to a 2015 report from the National Highway Traffic Safety Administration.
Cost
For people who are involved in crashes, they might suffer physical harm if the crash was serious or be responsible for financial damages to repair property. They might also be liable for the costs of first responders.
For incidents occurring outside a department's jurisdiction, fire departments can charge those involved for some of the costs of responding.
"It's not an effort to make any more money, just to recover the costs," said Tutko. "Departments have been doing this for 10-plus years."
Tutko also pointed out that these charges don't fully recover the costs of the response, per state law.
Becker, like Tutko, said that his department follows state guidelines and that incident cost recovery isn't a way for fire departments to make money.
But these cost recovery bills can be expensive for the people involved.
In 2020, the average cost recovered from eligible vehicle crashes for the Altamont Fire Department was $618.50, according to Becker. The amount charged varies depending on how much equipment and manpower is needed.
"If we have to use a helicopter, traffic control, that's all billable," said Becker.
Becker's department contracts with the company Fire Recovery USA to handle billing those costs. In Altamont, they charge $250 per hour per piece of firefighting equipment used and $30 per person who responds to the incident.