The Effingham Water Authority grappled this week with trying to find the solution to a land ownership issue that has been unresolved for nearly two decades.
On Moccasin Road, west of Lakeview Drive, there's a small peninsula sticking out into Lake Sara. The 0.43 acre parcel is across the street from Kahn Kellams' home. When the land came up at a tax sale in 2011, he took the opportunity to purchase a deed for the land from the county government.
Now, Kellams wants to build a boat dock, giving him access to Lake Sara's waters. EWA, which controls the waters and much of the land around Lake Sara, needs to grant him permission to build the dock, something they're hesitant to do because they dispute his claim to the land.
"It shouldn't have shouldn't have ever been auctioned to begin with," said EWA Chairman Rob Brown.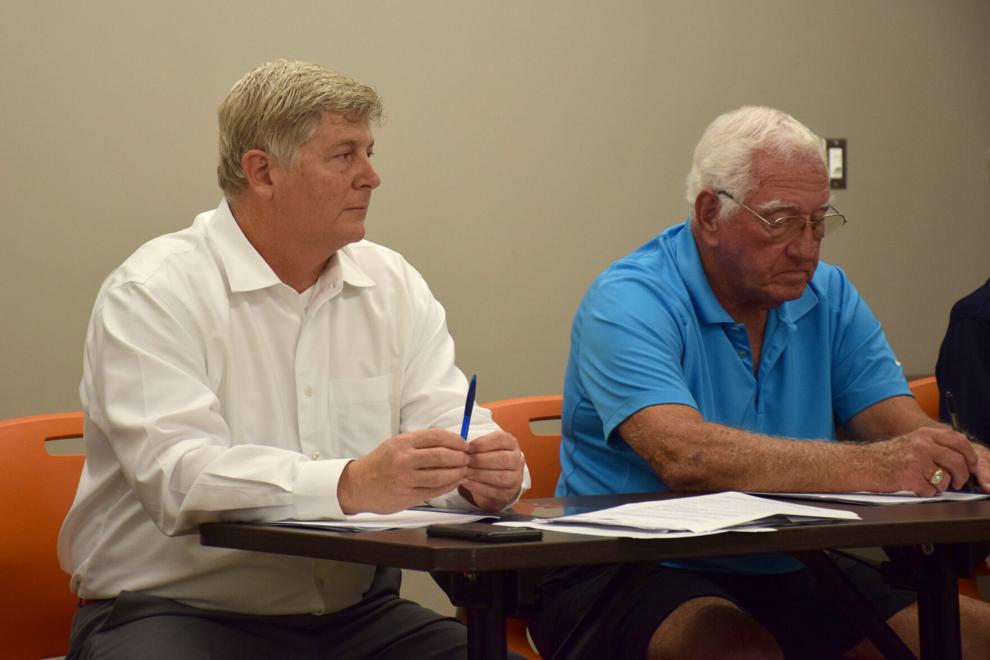 The parcel was sold by the county because they weren't receiving property tax on it. This is a straightforward and relatively common process, though EWA's unique legal authority makes it unusual when it comes to questions about land ownership.
"It was very weird for it to go to the tax sale," said Effingham County Supervisor of Assessments Pamela Braun.
In 2003, the property was surrendered to the EWA by its previous occupants, the Sauers family. Shortly after, EWA applied with the state's Department of Revenue for "non-homestead tax exempt" status on the land, meaning they wouldn't have to pay property taxes on the land, according to Braun.
When the application was denied, the then-supervisor of assessments, Jeff Simpson, sent EWA a property tax bill, which they did not pay, resulting in the county putting it up for sale in 2007. Eventually, Kellams bought a deed for the parcel in 2011.
"I don't think [Simpson] was wrong," said Braun, though she added that personal conflict at the time created animosity between the agencies.
"I probably wouldn't have been so quick to send the water authority the bill," she said.
The situation is further complicated by the particular claim Kellams bought from the county. He purchased a "quitclaim deed," meaning he bought whatever the previous owner had. Whether he bought the lease that the Sauers had or an ownership claim is unclear.
"Nobody really knows what was transferred," said Braun.
While not a pressing issue until now, Kellams asking to build a dock has made the board want to settle the confusion. Typically, only lease holders can build docks on Lake Sara.
"Right now my contention would be no, you can't attach a boat dock to it because it's our water. You need a lease," said EWA attorney Tony Siemer.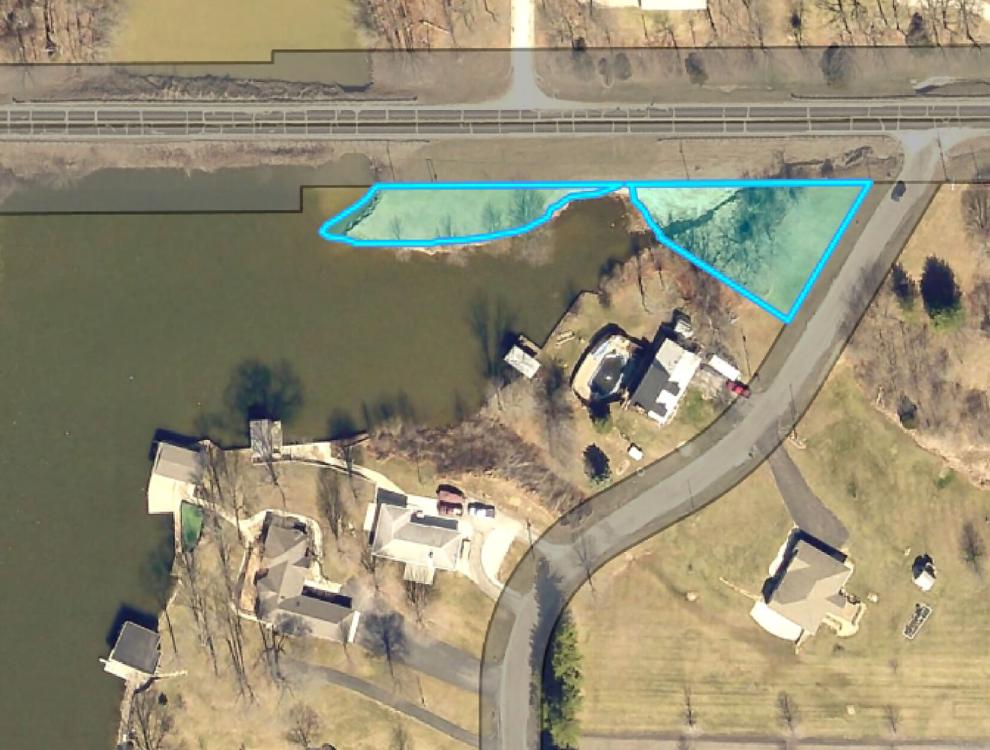 Kellams brought the issue to the board in June, but they declined to make a decision since board member Jim Boos was absent. On Monday, with all three board members present, Kellams was absent, which he says was due to being notified about the meeting only a few hours beforehand.
"I didn't even know I was on the agenda," said Kellams.
On Monday, the board reached an informal agreement to offer Kellams a lease for the land, in line with their ultimate goal of settling the issue without going to court.
"It's a win-win for him and it avoids litigation and it avoids questions for us," said Siemer.
"We need to get it back in our lease agreement," said EWA board member Jim Boos.
Kellams is unsure what he will do, citing a lack of information. He stressed that he doesn't want to create hostility.
"I'm trying to be cooperative," said Kellams.
In other EWA matters, Brown was reelected as chairman of the board by a vote of the three board members (despite protesting the appointment). Lake Superintendent Mike Dirks and the board's office manager Sue Verdeyen were also hired for another year with a 4% raise in salary.