A resolution passed by the Altamont City Council on Thursday night allowed temporary outdoor seating for bars and restaurants. By Friday morning, patrons were enjoying the sunshine and business owners were enjoying the partial return of customers.
It was a scene that played out across Effingham County and elsewhere as the state entered Phase Three of Gov. J.B. Pritzker's "Retore Illinois" amid the COVID-19 pandemic.
Altamont Mayor Jason Rippetoe personally delivered a copy of the resolution to the owner of Luke's Bar and Grill, Fred Richter.
"We want to help them open their businesses up," Rippetoe said. "The city wants to do everything we can to get them back open."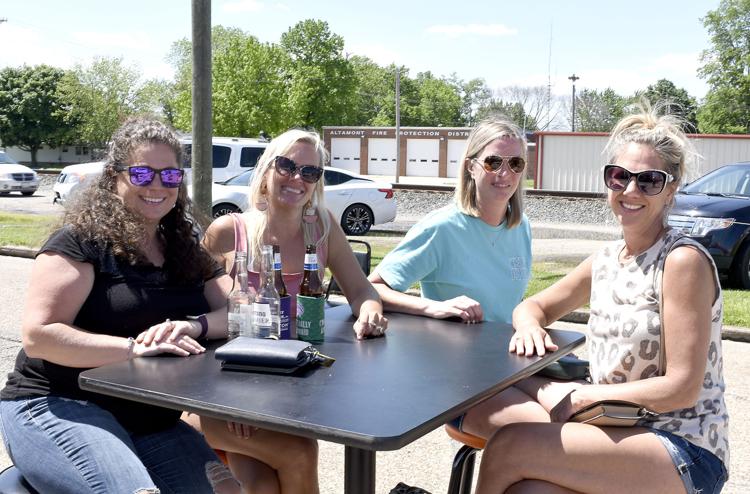 Rippetoe spelled out his plan during the Tuesday city council meeting to help local business open as the state transitions from Phase Two to Phase Three of Restore Illinois.
The resolution approves the closing of West Adams Street from Second Street to Third Street, approves closing the eastbound lane of West Adams Street from Main Street to Second Street creating only one-way westbound traffic, allow bars and restaurants to offer outdoor seating and established a temporary list of guidelines for restaurants and bar owners opening up for phase 3.
Vennia Petty, owner of the Open Door diner in Altamont, said the city approached her about the idea of outdoor seating along Adams Street.
"I didn't even think of asking for that as an option," Petty said. "They approached me to ask me what they could do to help."
"It was really nice," Petty added. "I was really thrilled."
Petty said the city was going to make Adams Street a one-way road so they can continue curbside service. She said squares on Adams Street are where barriers will be placed by the city.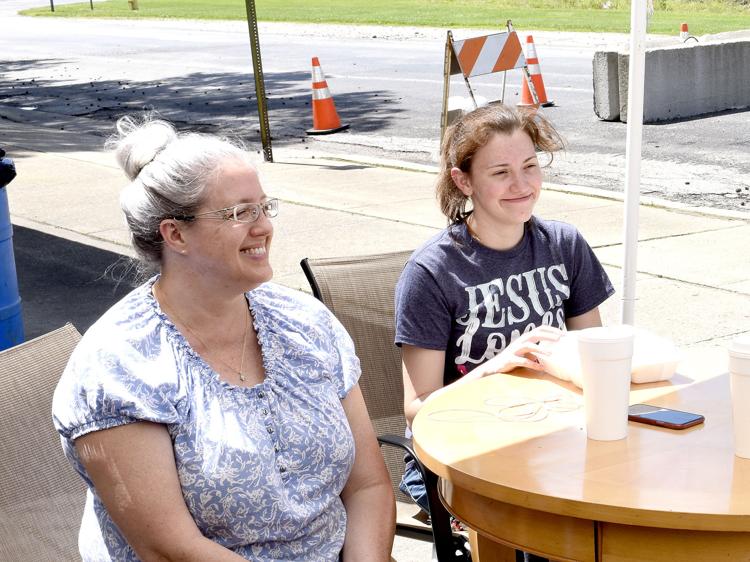 Petty has two tents set up next to her business. She said one of them will be in the street with picnic tables underneath. She said the city was supplying the picnic tables.
"Under the other tent we will have dining tables that we were already planning on," Petty said.
Petty appreciates the city's help getting her outdoor dining started.
"The city has been always gone above and beyond whenever I asked for help on anything," Petty said.
Altamont city workers Steve Voelker and Anthony Valencia filled a pothole on Adams Street, where Petty is planning to have her tent and picnic tables.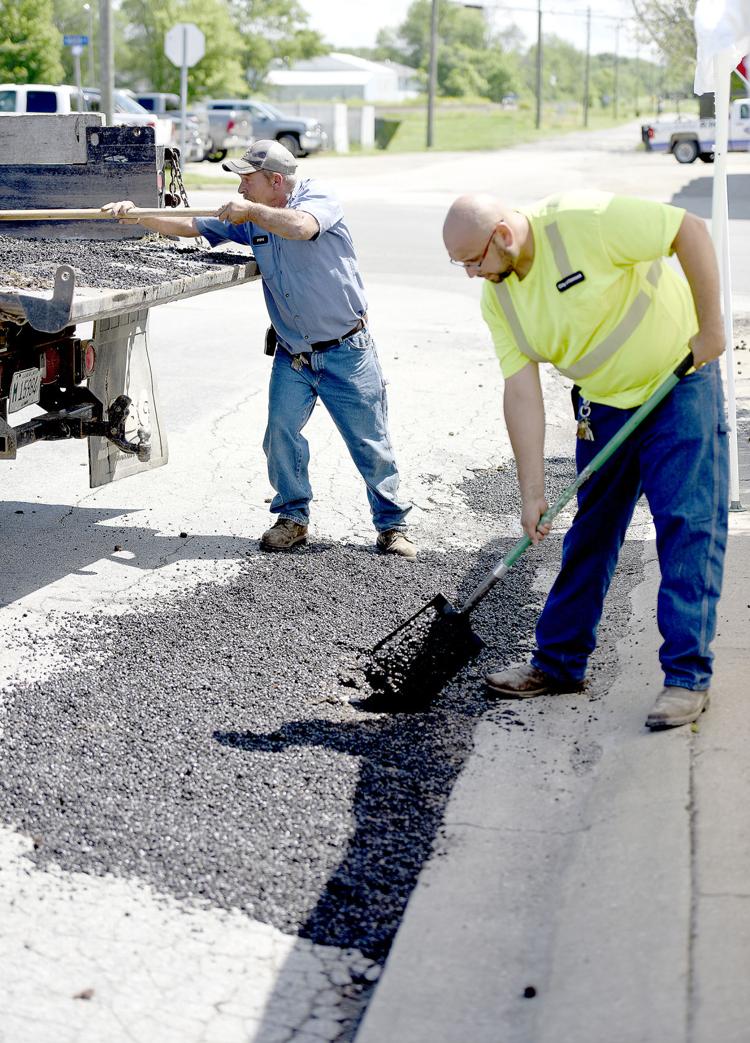 "I'm just happy things are starting to open up," Voelker said. "We are happy we can help."
Don Zeigler was waiting on his carry-out order at Open Door Diner Friday. Earlier in the day he met with his "coffee crew" for an outdoor cup of coffee.
"It's nice to finally be able to sit down and eat with somebody," Zeigler said. "It's good to be able to sit down at a table and talk."
Mark Workman, owner of The Whistle Stop Saloon in ALtamont, was excited to be open – even if it's only partially. Workman started a renovation project on the interior of his saloon while being forced to close by Pritzker's stay-at-home order, which took effect March 21. And that work continues.
"Instead of redoing the bar this summer, I was planning to build a pavilion in back," Workman said. "Plans got changed."
Workman said he plans to have tables and chairs in the parking lot behind his business, along with what Workman calls a make shift bar.
"There will be a lot of umbrellas," Workman said. "Our kitchen will be up and running Monday morning."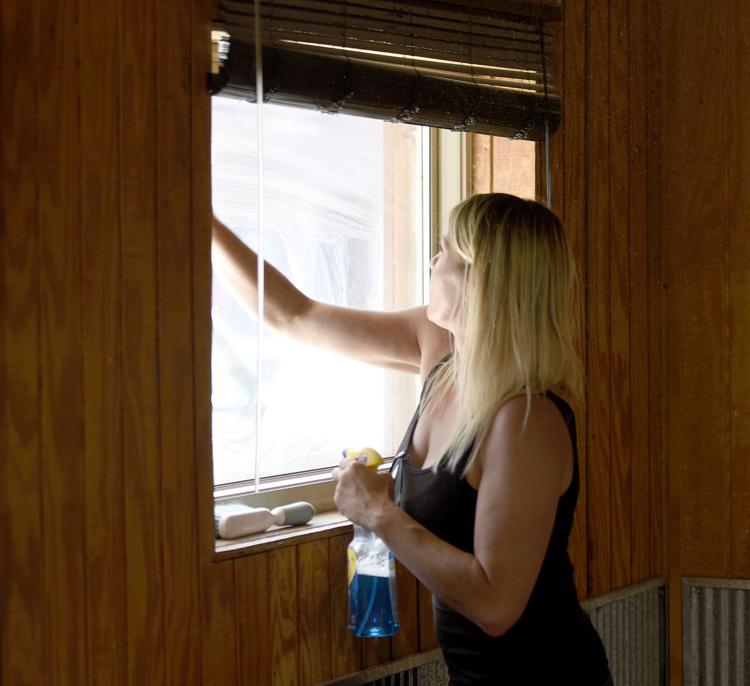 Workman said when the bar was closed he discontinued his food service. He plans to offer carry-out and curbside service beginning Monday.
Richter said that for neighboring Luke's Bar and Grill, Adams Street from North Second Street to North Third Street will be closed and tables will be placed in the street.
"It will be outdoor dining. I'll be serving a full menu," Richter said. "And a fully stocked bar."
"Things are good to go," Richter added. "And we'll have daily specials."
Richter said he was very appreciative of the city's willingness to work with them to provide outdoor seating.
"The mayor contacted me and asked me if I wanted to do it. I was actually quite shocked," Richter said. "And then he volunteered to close the street off."
"I am very happy with what they have done," Richter said. "The city went out of their way to help me. I really want to thank the city of Altamont for going above and beyond to make sure I was able to open. I can't thank them enough."
Friday afternoon Jerry Hoffmeister was taking advantage of Luke's outdoor dining.
"I hope they do this all summer long," Hoffmeister said. "As long as the weather is good, I say let's do it."
A group of are women were also taking advantage of the outdoor seating at Luke's Bar and Grill. Shelley Buzzard of Beecher City, along with her friends Ginger Stauch of Beecher City, Jennifer Strauch of Altamont and Heather Nelson of Altamont were enjoying the sunshine Friday.
"This is amazing!" Buzzard said. "I'm glad we are opening up."
In Effingham, the Angel family is excited about the opportunity to have outside seating at El Rancherito Restaurant. Manager Juan Angel said they had 28 tables under the tent with the availability to expand.
"We are very excited," Angel said. "We are really glad to have the opportunity to offer outdoor dining."
Angel said they will still have carry-out and deliveries along with their new outdoor dining option. He said they would be serving their full menu and bar drinks are available.
"We appreciate the support our customers have given us during this time," Angel said.