ALTAMONT – If you drive Route 40 in Effingham County, no doubt you've seen the giant Miller Lite beer can along the road about two miles east of Altamont. At 24 feet tall and 35 feet around, it's hard to miss.
Now it's listed on a popular website that chonciles oddities and landmarks across the country, RoadsideAmerica.com.
Chris Cripe, owner of On The Rox Pub and Grubm, was recently searching the internet and spotted the can on the website. The large Miller Lite sign marks the entrance to her business.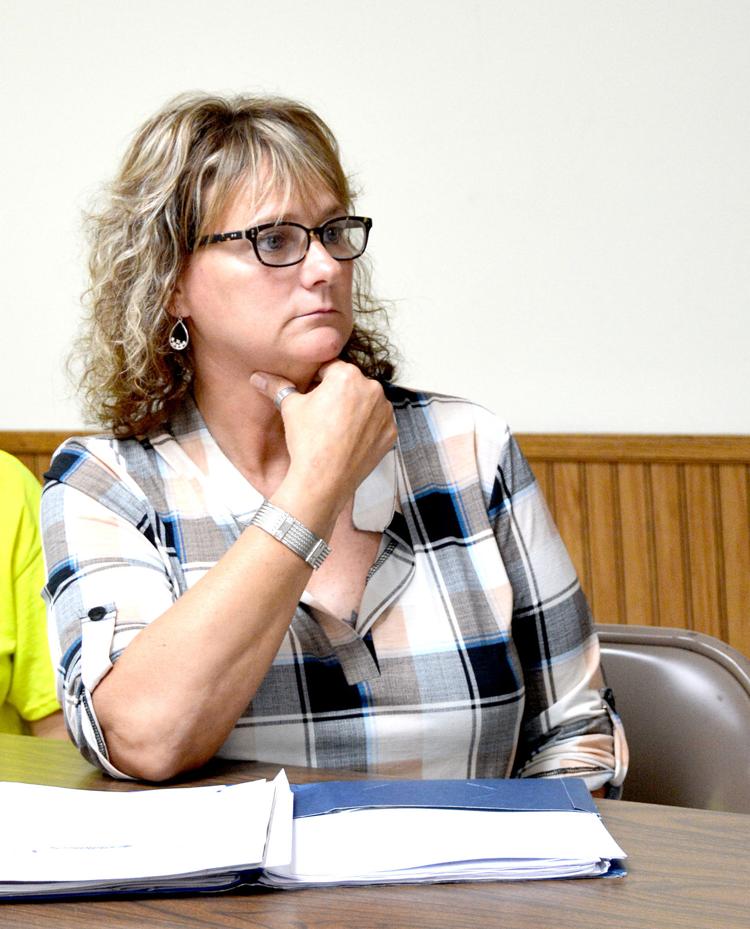 "We found it on Google," Cripe said.
"If you search 'giant Miller Lite can,'" Cripe's daughter Danielle Higgs added.
The big beer can has marked the tavern since 2015.
Higgs said her mom saw someone bring a large water tank to the former Joe's Junkyard, once owned by the Cripe family and located next door to On The Rox. She said every time someone would come to the drive through, Chris Cripe saw that water tank through window as it lay in the junkyard.
"I told my daughter, 'Hey, doesn't that look like a beer can?" Cripe recalled.
"We stood it up, and Lidy Signs wrapped it," Cripe said.
Why not Budweiser, Heineken, Coors – or any other brand?
"I thought the white Miller Lite could be seen better," Cripe said.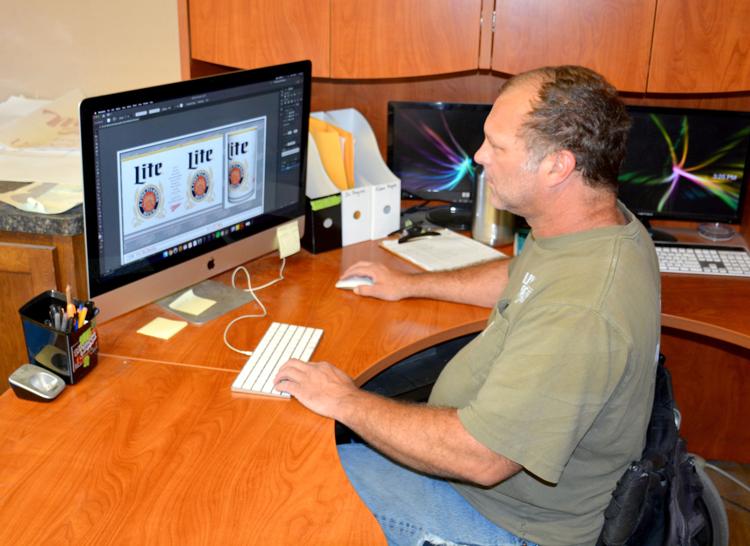 Chad Lidy of Lidy Signs and Graphics in Heartville said the beer can stands 24 feet tall and 35 feet around. The Miller Lite logo was wrapped around the tank in June of 2015.
Neither Lidy nor Cripe knew how many gallon the tank held when it was still just a water tank. So they don't know how much beer it would hold. But Lidy said wrapping it was a major project.
"We spent about a day cleaning up rust and touching up the paint to get a good surface to stick to," Lidy said. "Then we came in a week or so later to put the wrap on."
Lidy said it took three days for two people to wrap the water tank.
"The wind kind of made it challenging," Lidy said. "Other than that, it went pretty smooth."
"It was something different than we've ever done before," Lidy said. "We've never actually wrapped a big vertical water tank like that and I'm always up for a challenge."
"The trick is to make everything line up right," Lidy said.
Lidy said he got the Miller Lite artwork from Koerner Distributing and created a flat design in Adobe Illustrator, using the dimensions of the tank. He then printed the wrap on 27 8 ft. x 4 ft. panels with a digital printer.
Lidy said they wrapped the tank in three sections, with nine panels that went around the tank in each section.
"We started at the bottom and worked our way up," Lidy said.
Lois Phillips of Altamont takes Route 40 between Altamont and Effingham at least once a week to avoid road construction on Interstate-70. Phillips said she thinks the large beer can is a landmark similar to the giant Brooks Catsup bottle on Route 159 in Collinsville.
"It just stands out, like The Cross in Effingham. I do notice the can," Phillips said. "It gets your attention when you're driving by."
Arthur Trost of Altamont likes the big Miller Light sign for another reason. In writing up the Roadside America listing for the Miller Lite can, the website contributor mentioned an antique tow truck that sits close to it.
Trost said his grandchildren Bodin and Trostin Geles always wanted to drive by and check out the old tow truck when they were traveling on Route 40.
Trost, who is an avid antique car collector, said when his grandchildren were growing up they thought the old wrecker reminded them of Disney and Pixar Animation Cars-Toons character "Tow Mater" from the "Cars" movies.
"I had to watch those movies a lot when they were growing up," Trost said.
"They would always question me when is he going to leave," Trost said when he drove by On The Rox. "I would tell them he's staying On The Rox. He's got tires to fix."