Altamont Unit 10 school board members heard from grade school teachers who are concerned about the current reading curriculum.
Sally Zimmerman, a first grade teacher, began the discussion with the board, with all grade school teachers in attendance at the meeting. She went over the nine components to effective research-supported reading instruction.
The first component is phonemic awareness, letter knowledge and concepts of print. Zimmerman said she has had kids in the first grade this year who don't understand they need to go to the next line in a paragraph to read. She said some students don't know the difference between a letter and a word. Zimmerman thinks some parents aren't reading to their kids as they did in years past.
She said a second problem was phonics and decoding of a word.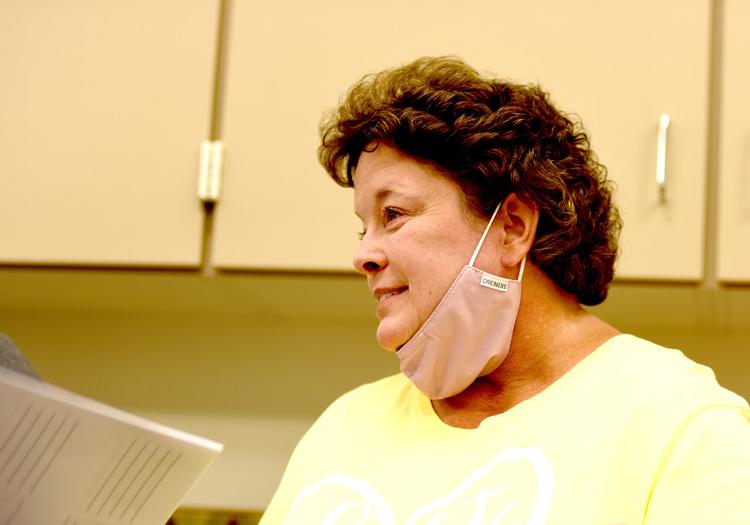 A third problem Zimmerman identified was a lack of fluent, automatic reading of text.
"By the time they get to the end of the sentence, they don't know what the first part was and have a hard time to comprehend it," Zimmerman said.
She said students at a school age should be learning the meanings of a several thousand new words per year by either reading a book or being read a book out loud.
"We've got some students who have a lot of background knowledge and experiences with their families and we have some students who don't," Zimmerman said. "And filling those gaps can be hard."
Fourth grade teacher Kacy Perry told the board there are problems with text comprehension. She said as early as kindergarten students should be able to not only read text, they should be able to comprehend what they are reading.
"We have state testing in the spring of every year and we have MAPS testing we do as well," Perry said. "When they get to the higher level questions they are supposed to be answering and I look at our current reading curriculum they don't cover those kinds of questions at all."
She said teachers are pulling in what they know in order for kids to meet the standards set by the testing.
"But unfortunately, with our current reading curriculum, we don't have that," Perry said.
She said written expression was another concern which needed to be addressed.
Zimmerman said spelling and handwriting are a struggle because students are taught how to type on the computer and don't have the physical skills to write things down.
"Handwriting is a major issue," Zimmerman said.
Screening and continuous assessment and motivating children to read and develop their literacy horizons were also component concerns. The teachers said getting kids to read is a difficult task. The current curriculum being taught at Altamont Grade School is an old series from 2008 called Reading Street before common core English standards were established.
The grade school teachers agree that since the focus of student achievement is based on RTI and MAPS testing it was time for a new curriculum that would offer a systematic and sequential approach to reading and retention. They said the board expects them to get their reading scores up, however are using out of date instruction that does not teach current testing expectations and does not work.
The teachers suggested the grade school should explore the possibility of purchasing a reading series called Intro Reading 2020 that meets the expectations of Common Core and Illinois Learning Standards. They said the technology component that accompanies Intro Reading 2020 would improve the current shortfall in remote learning they have with the current 2008 series program.
The decision to go with the Intro Reading series came from an evaluation of four presentations from different reading series who each made a presentations to the grade school teachers over the course of last year.
Intro Reading 2020 quoted the teachers an approximate price tag of $109,000 that includes six years of consumables, such as workbooks, that go with the instructional reading series at an estimated cost of $63.74 per child per year for six years. Some of the cost for the new program would be offset by eliminating current out of date series programs.
"We would suggest if we did get a new series to get rid of Shurley English that isn't a reading program and Jolly phonics," Zimmerman said. "Our recommendation is for a new reading series."
The grade school teaching staff also recommended that Special Education and Title I teachers should also receive manuals and materials to use for their students.