Effingham County Coroner Kim Rhodes reports that 409 people died in Effingham County in 2020 – up from 368 people in 2019. In 2018 and 2017, the death toll was 388 in both years.
This mirrors national trends. By October, the United States had seen almost 300,000 more deaths than expected. Nearly two-thirds of them were related to COVID-19, according to a Centers for Disease Control and Prevention report.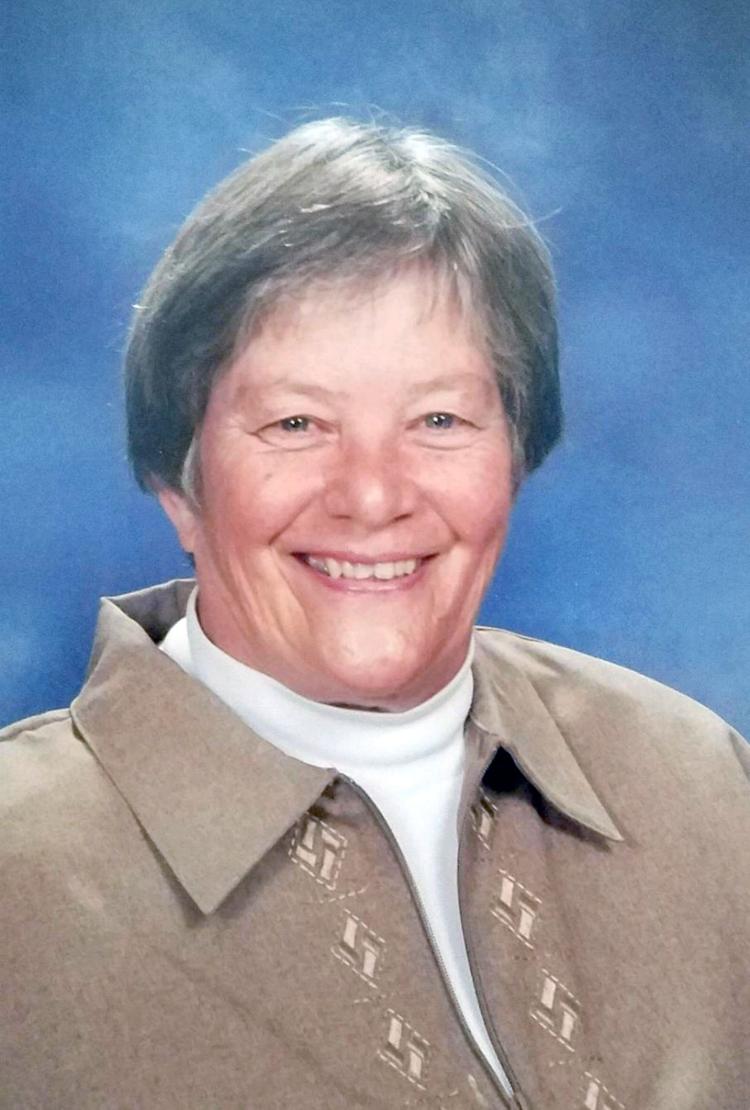 Rhodes noted that the rise in deaths in Effingham County wasn't steady over the course of 2020. The surge came behind the surge in COVID-19 cases at the end of fall, she said.
"There's only one thing that's different between this year and last year, and that's COVID," said Rhodes.
The number of deaths in 2020 was similar to previous years until November. That month saw 53 deaths, more than any other month in the past four years. That record was broken again in December, when 75 people died, according to the coroner. The last month to come close to those numbers was in March 2018, when 41 people died.
Funeral director
Rich Gieseking has seen the increase.
He runs Gieseking Funeral Home in Altamont, along with Sharon Bauer. Both are licensed funeral directors and embalmers. In the past few months, he's noticed a sharp increase in the number of calls he gets when someone dies.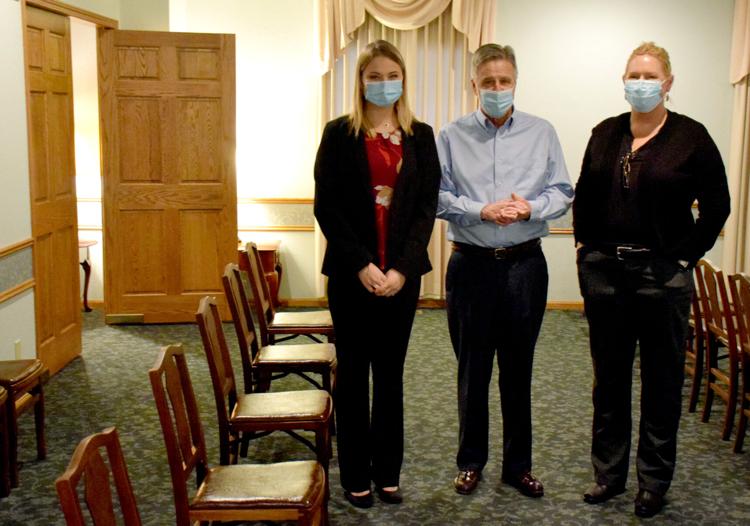 "In the second half of 2020, there's definitely an increase in the number of deaths," said Gieseking.
"The lack of sleep is an indication," Bauer said of managing funerals during a pandemic.
For Gieseking, it has been a challenge to manage funerals, particularly given the restrictions on in-person activity that came with the pandemic.
"It's been different because people aren't allowed to gather," said Gieseking.
Like others across the nation, Gieseking Funeral Home has changed many of its procedures, including constructing ad-hoc walls of chairs to separate people during visitations and limiting the number of people in the building at one time.
"We try to discourage handshaking and hugging, and those are part of the grieving process"," Gieseking said.
Gieseking has held several funerals for people who died from COVID-19 or complications from it.
It's likely his colleagues across the region have, too. For the past two months in Effingham County, 49% of deaths — about one in two — were related to COVID-19.
Counting deaths, causes
Though health officials know the virus is spreading in Effingham County, and that people are dying after contracting it, precisely counting the dead – and reporting the cause – presents a challenge for people charged with collecting that information.
The phrase "COVID-related death" is often used, but its definition varies.
The Illinois Department of Public Health and the Effingham County Health Department use a set of four criteria to determine if a death was COVID-related:
• The person must have had a positive test in the 30 days before death.
• The person must have a clinical history consistent with COVID-19 and didn't fully recover.
• The person must have autopsy findings consistent with COVID-19.
• Or, the disease must be mentioned on the death certificate as a cause of or contributing factor to death.
Meanwhile, as coroner, Rhodes uses a more informal investigatory approach, asking doctors and family members if the person had tested positive for the virus and using that information to record causes of death.
The coroner's office also counts deaths that happened within the county, whereas the health departments count deaths based on a person's residency.
"There's been numerous people who have transferred out to another hospital and passed away," said Rhodes. People are regularly transferred to out-of-county hospitals in Urbana and Springfield for intensive care. "That's the biggest issue with the numbers."
These distinctions lead to differing numbers about reported "COVID-related" deaths. By Rhode's count, there were 68 people whose deaths were COVID-related. The IDPH website on Sunday reported 55 COVID-related deaths in Effingham County since the pandemic began and in Fayette County, 49; Shelby County, 31; Cumberland County, 14; Jasper County, 14; and Clay County, 33.
When asked to explain what's causing the difference between those two numbers, Jeff Workman, head of the Effingham County Health Department, couldn't precisely place it.
"An explanation for that is not quite there yet," Workman said.
No matter the counting method or classification, Workman isn't optimistic about the coming months.
"Deaths tend to lag behind cases," he said. "We'll continue to see increased number of deaths due to COVID."
One of the things that experts are certain about is who is most at risk from serious complications and deaths related to COVID-19.
"The older population is more at risk," said Workman. "People with comorbidities are more at risk."
Among those, people housed in long-term care facilities such as rehabilitation centers and nursing homes are most at risk. The state health department reports that 24 people have died at long-term care facilities in Effingham County.
'Excess' deaths
Even for researchers who study death trends, understanding what's causing the increase in deaths proves challenging.
Janet Jokela is a doctor and administrator who serves as the acting regional dean of the University of Illinois School of Medicine. She has been researching the number of "excess deaths" in the United States.
"Excess deaths" is the difference between the number of deaths expected in a given time frame and the number of deaths actually observed.
"The issue is, with COVID being new, independent of COVID, what's the death rate?" said Jokela, explaining the impetus behind her October article in the journal Public Health on the subject.
The primary finding of her research is that deaths not related to COVID-19 also went up during the early days of the pandemic.
"If you take out the COVID deaths, non-COVID deaths have increased," said Jokela.
Because the data she used only reflects the numbers of deaths and if they were COVID-related or not, she can't explain why that increase was there, but she can offer some educated guesses.
"There's been a lot of talk about if the COVID deaths have been accurately captured. There's also the problem of people not seeing doctors and not seeking medical care," Jokela said. "Of course, we don't know."
Despite the uncertainty about the statistics and tracking trends about death in Effingham County, funeral homes will keep their doors open, with someone waiting to answer the call when someone dies.
"We try to respond to the needs of people," said Gieseking. "Like everybody else, we're glad that 2020 is gone and hope that 2021 brings in relief from all of this."