Republicans Blaine Wilhour and Adam Niemerg will serve as members of the Illinois House of Representatives for the 107th and 109th Districts, according to unofficial results from Tuesday's election. Both races were large margin victories.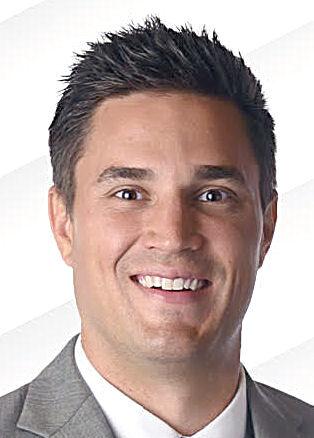 With most precincts reporting across the 109th District, Niemerg had about 82% of the unofficial tally. Wilhour, the incumbent, had about 78 percent of the vote in the 107th.
"I'm humbled that people seem to see fit to send me back there. They sent me to Springfield to be someone who advocates aggressively for the kinds of reform we need," Wilhour said. "We've got a lot of work to do in Springfield. Things are upside down and inside out there."
Wilhour defeated Democrat David Seiler, a Lake Land College history instructor and chair of the Effingham County Democratic Central Committee.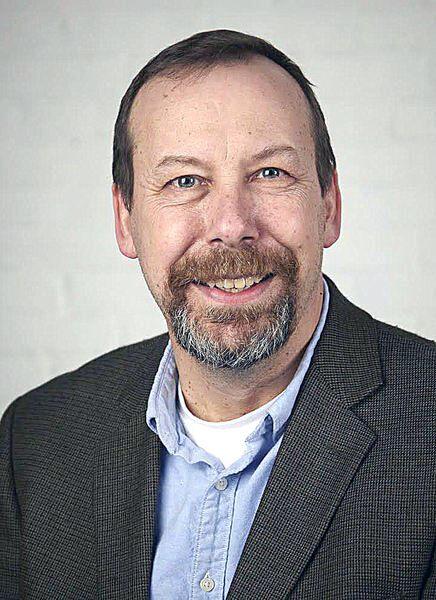 "Congratulations to Blaine," Seiler said as results rolled in.
Adam Niemerg is looking forward to bringing his conservative agenda to Springfield.
"My next steps are continuing my campaign promises of reforming the state," he said.
Niemerg stressed his platform of "limited taxation, limited government, and my pro-life agenda."
Niemerg defeated Democrat John Spencer, who operates a construction business and has served as the chair of the Clay County Democrats for six years.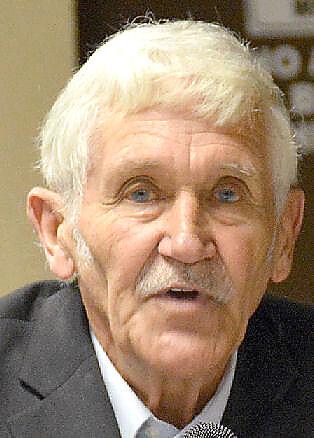 "Me and Adam both promised each other we'd try to run a clean race. I called and congratulated him this afternoon," Spencer said. "I'm glad its over. I got one thing I can look back on and I can say 'at least I tried.'"
Wilhour is returning to Springfield after serving his first term in state office. He won election for the first time in 2018, when John Cavaletto announced he was retiring after 10 years representing the district.
Seiler ran as a the Democrat two years ago as well, with Wilhour winning 69.7% of the vote to Seiler's 30.3%.
In his time in office, Wilhour was part of forming the Illinois Taxpayer Freedom Caucus, a group of 15 Republican legislators who advocated for a set of bills aimed at reforming some of Illinois' ethics regulations. They announced this in the wake of a federal corruption investigation involving Commonwealth Edison and House Speaker Michael Madigan.
"We need to get the Public Servat Trust and Accountability Act passed ASAP," Wilhour said on election night, calling the set of reforms he cosponsored the "strongest anti-corruption measures in the United States of America."
During the campaign, Wilhour positioned himself as someone who would keep in mind all voters, not the people who voted for him.
"I represent the 107th District and that includes everybody – Democrats and Republicans and everyone in between," Wilhour wrote in an Effingham Daily News candidate questionnaire.
Wilhour graduated from St. Elmo High School before serving in the Illinois Army National Guard as an intelligence analyst.
For the race for the 107th, this is Niemerg's first state office. He previously worked as an adjuster for Country Financial. Niemerg intends to leave that job and serve as a "full-time legislator."
Niemerg is filling a seat that was left vacant after Republican Darren Bailey chose to run for election to the Illinois State Senate's 55th District. Niemerg won a competitive primary against Andrew Hires, earning 57.9% of the vote to Hires' 42.1%.
"My focus will be on lowering taxes in Illinois and making Illinois more business friendly," Niemerg told Effingham Daily News. "We must make Illinois a destination for jobs and opportunities otherwise we will continue to see a mass exodus to states like Indiana."
Niemerg lives in rural Dieterich and grew up in Teutopolis. He graduated from Teutopolis high school in 2002 and earned a bachelor's degree in history from Eastern Illinois University.
Both Niemerg and Wilhour have called for reforms to the state's pension system. They both see this as a critical issue. "The pension crisis is making it extremely difficult for the state to fund other necessary parts of government," Niemerg told Effingham Daily News during the campaign.
While serving on the Personnel & Pensions Committee, Wilhour cosponsored bills tackling state pension cost of living increases and payout caps, and creating a new "market-based, pay-as-you-go" system for new hires in the state. These bills have been in committee for over a year.
"I want to say thank you very much for your support and your faith in my candidacy," said Niemerg on election night, when asked what he would say to the people of the 109th District.
Wilhour, similarly thankful, says he is humbled by his victory. "I appreciate Effingham and Effingham county. We've got something going here," he said. "People are hungry for change."
These elections' victors will be sworn into office in January.