EFFINGHAM — Two Republicans are running against each other again in the primary election March 17 for their party's nomination for Effingham County Coroner. There are no Democratic candidates on the ballot.
Incumbent Kim Rhodes of Effingham is running against Gerry Kingery of Teutopolis. Rhodes collected just 105 more votes than Kingery to win the office in 2018.
Kim Rhodes
Rhodes, 66, is single, born and raised in Effingham County, and has no children. Rhodes is the daughter of the late Dusty Rhodes and Adele Rhodes. She has nine brothers and five sisters.
Rhodes has been Effingham County Coroner since March 2018. She was appointed by the Effingham County Board during a special meeting after the Republican Executive Committee selected her for the position held by Duane Guffey, who died the previous month.
Rhodes was elected coroner in November 2018. Prior to that, she served on the East Central Illinois Drug Task force from 2006 to 2018 and the Illinois State Police from 1979 to 2003, retiring as District 10 commander. Rhodes served on the Decatur Police Department from 1977 to 1979.
Rhodes is a 1971 graduate of Teutopolis High School, received an associate degree in 1973 from Lake Land College and graduated from the Illinois State Police Academy in 1979. She graduated with a bachelor's degree in Administration of Justice from Southern Illinois University Carbondale in 1983 and was one of two Illinois State Police troopers attending a special police administration program at Northwestern University in Evanston from 1992 to 93.
Rhodes said her continuing education includes traffic incident management and surviving social media in 2020. She took continuing education courses in hazardous chemical deaths, in custody deaths, heroin on steroids (Fentanyl), coroner law protocol and forensics anthropology in 2019.
Her previous training includes course work in emotional survival, practical and advanced homicide investigations, financial and operating budgets, post-traumatic stress, critical incident response instructor, evidence management, rural crime and drug enforcement training and ethics, sensitivity and sexual harassment training.
Rhodes is a member of St. Francis Catholic Church of Teutopolis, Fraternal Order of Police Lodge 41, Elks Lodge 1016, Blue Knights, Retired Illinois Police Association, Teutopolis Sportsbackers Club, Illinois Coroner and Medical Examiner Association and volunteer at The Cross at the Crossroads for over 14 years.
She said she became motivated to run for office when she was asked to fill Duane Guffey's vacancy in March 2018.
"I was ready to step away from the drug task force evidence custodian position after 12 years," Rhodes said. "And ready for a new challenge."
Rhodes said her experience over the years qualifies her for the position of Effingham County Coroner.
"I've found that my 42 years of law enforcement which included patrol, criminal investigations, drug task force and administrative experience has been very beneficial for the office of coroner," Rhodes said. "Working with the public and the contacts I have made around the state the last 40-plus years has been very advantageous in getting things done in an efficient manner."
Rhodes said for fiscal year 2019 the coroner's office has saved the citizens over $40,000. She said as part of her duties as Effingham County Coroner she has conducted safety programs at several high schools.
"Continuing education is very important, and this office has taken advantage of many free training seminars in the area," Rhodes said.
She said cremation and death certificates are currently completed in a timely manner and all coroner records, reports, personal property and evidence are secured at the coroner's office.
Rhodes said what sets her apart from her opponent is the mixture of knowledge, training, experience and over 44 years of public service.
"I am a dedicated worker and do not have any other obligations except for serving the citizens of Effingham County," Rhodes said. "I am available 24/7 and my door is always open."
She said death is not an easy subject to talk about and people skills are important when it comes to difficult situations whether it be natural, accidental, homicide or suicidal death.
"The No. 1 priority is to be there for the families," Rhodes said. "Be patient, understanding and assist them anyway you can and be available to answer questions."
Rhodes said an important issue of the coroner's office is being fiscally responsible with taxpayer dollars. She said administrative issues are critical and must be done in a timely manner. All coroner activities should be documented and reports must be accurate and completed promptly, she added. She said death certificates and cremation permits must also be done in a timely manner so funeral homes and families can proceed with arrangements. Rhodes plans to continue her working relationship with all local agencies.
"If re-elected, my staff and I would like to continue our mission to provide an independent, quality death investigation with compassion, respect, integrity, professionalism and caring for the families, the deceased and the health and well-being of the people of Effingham County," she said.
Rhodes said she will continue to save taxpayer dollars by not taking county retirement or insurance. A savings of over $9,400 each fiscal year.
Gerry Kingery
Kingery, 51, is married to his wife of 30 years, Amy L. Kingery. He has one son, Trenton, and a daughter, Cassidy. He also has three rescued German shepherds: Samantha, Maggie and Mia.
Kingery held the office of Effingham County Deputy Coroner for 5 1/2 years.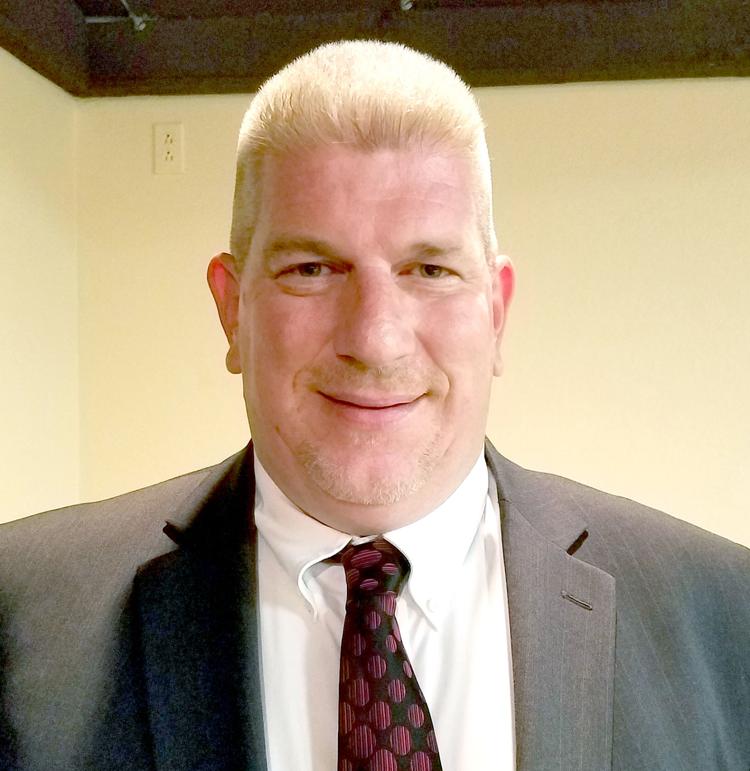 His educational background consists of a law enforcement degree and paramedic classes. He is an emergency medical technician and earned 13 certificates while working as deputy coroner.
Kingery is a member of St. Francis of Assisi Catholic Church in Teutopolis and Teutopolis Knights of Columbus.
Kingery said his predecessor, Duane Guffey, was training him to take over the coroner's office after he ran one more time. However, Guffey died unexpectedly.
"I gave 5 1/2 years of service to the county and the residents and I believe I am the best candidate with the most compassion and desire to help the community," Kingery said.
Kingery believes his well-rounded background, which includes a longer period of time working in the coroner's office than his opponent, makes him more qualified for the position.
He said working his way up the ladder and being trained to be in the position sets him apart from his opponent. Kingery said he has a true desire to help the community not just his own resume.
Kingery said being Effingham County Coroner would be a full-time job for him.
"I will be working for the people of the county," Kingery said.
If elected, Kingery would like to give the public back their privacy. He said if a loved one passes, that is all the public needs to know, adding if the family feels the public should know more intimate information, they can share that information themselves.
Kingery said he would make sure paperwork is finished in a timely manner and the decedent's personal possessions are returned to the family in the privacy of their home, not their workplace.