Two candidates are vying for the Republican nod to represent the 109th District.
Adam Niemerg of Dieterich and Andy Hires of Olney seek the seat for the Republican party. Current representative Darren Bailey (R-Xenia) is not seeking re-election for the position and is instead running for the Republican nod for 55th District State Senator against Jeffrey E. Fleming. John Spencer is running unopposed on the Democratic ballot.
The 109th covers all of Clay, Edwards, Jasper, Richland, Wabash, Wayne and White counties, as well as portions of Lawrence and Effingham counties.
Adam Niemerg
Niemerg, 35, is married to Trina Niemerg and has two children, son Benjamin, 5, and Genevieve, 18 months. He is a senior claims adjuster with Country Financial.
Niemerg is a graduate of Teutopolis High School and Eastern Illinois University. He has held no previous political offices.
Niemerg is a member of the National Rifle Association, the Illinois Farm Bureau and the St. Isadore Catholic Parish. He attends St. Aloysius Church.
Niemerg chose to run for the Republican nomination for the 109th District because he believes the state is "moving in the wrong direction."
"We need real reform if we are going to get Illinois back on track, and we need reform-minded individuals to take the initiative to run for office. I decided it was time for me to do my part," Niemerg said.
Niemerg said Illinois has the highest combination of state and local taxes in the country, with current office holders wanting to implement more taxation. He added that he will oppose tax and spending policies that have earned the state the worst tax credit in the U.S., the pension system and the backlog of $6 million in unpaid bills.
Niemerg said he grew up in a small-business household with parents who were entrepreneurs and instilled hard work and perseverance in him and his four siblings. A fire that destroyed his family's home 20 years ago taught him how to rebuild from the ground up, something Niemerg said gives him skills necessary for the state representative position.
Niemerg said he is the only candidate that has publicly pledged not to take a legislative pension. He said he can also be counted on to "protect taxpayers."
Niemerg said the issue most pertinent to his race is citizens' concerns over high taxes.
"We keep raising taxes and nothing actually gets resolved. We still have more than $6 billion in unpaid bills. We still have $250 billion in pension debt. None of the real significant financial problems facing Illinois has been addressed with recent tax increases," Niemerg said. "We give career politicians more money, and all they do is spend more money. Raising taxes is not the solution. We need tax reform, and spending reform and I am the reform candidate in this election."
Should he be elected to the state house of representatives, Niemerg said he would "root out the culture of corruption in Illinois" that he said has been caused largely by current Democratic office holders. He said some of his ideas for reform include term limits on General Assembly members, ending the "revolving door" that allows legislators to lobby immediately after they're out of office, enacting a five-year "cool-off" period for such legislators, enacting the Fair Maps plan and ending legislator pensions.
Andy Hires
Hires is married to Trisha Hires and has three children, Dylan, 20, Raegan, 18, and Cooper, 10. He currently serves as the Richland County Sheriff and has worked in law enforcement for 26 years.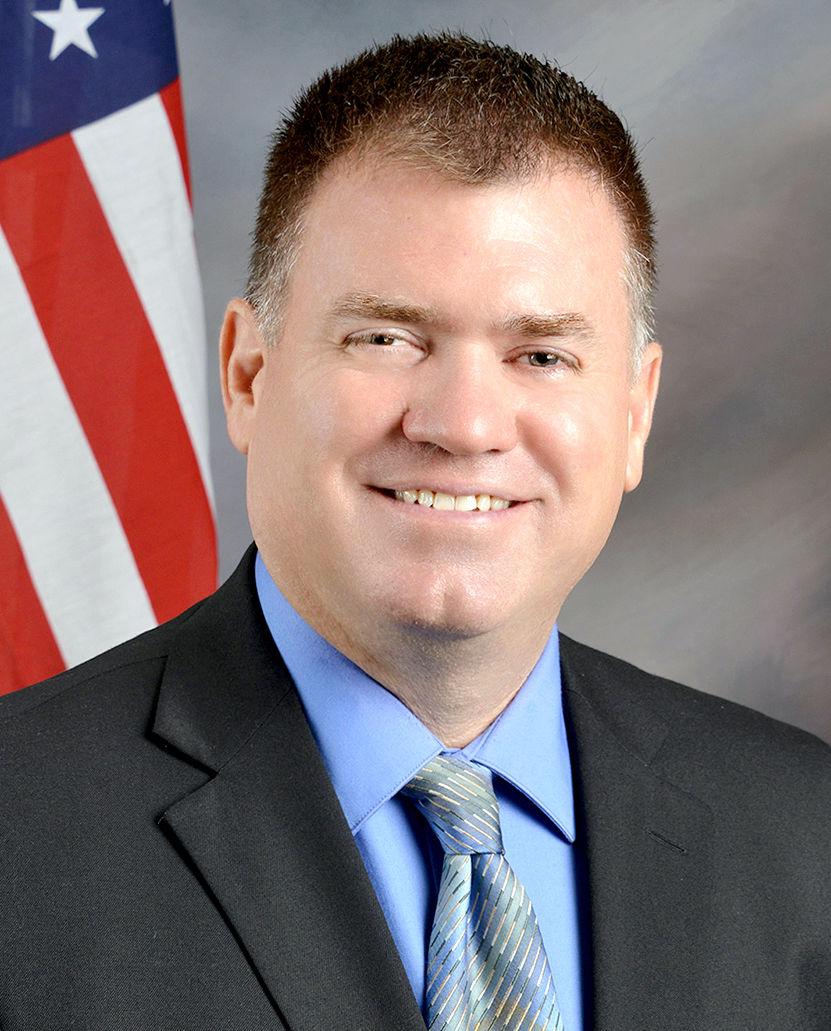 Hires is a 1988 graduate of Newton Community High School, a 1990 graduate of Olney Central College with an associate's degree in Applied Science and a 1994 graduate of Lamar University Police Academy, where he was valedictorian.
Hires is serving his fourth term as sheriff and was first elected to the position in 2006. His law enforcement career began in 1994 with the Porter Arthur Police Department in Porter Arthur, Texas, and he served as a deputy for the Richland County Sheriff's Department when he moved back to Illinois in 1997 before being elected as sheriff.
Hires serves on several law enforcement boards; is a member of the Glenwood Church in rural Noble, where he also serves as a church board trustee; started the Shop with a Hometown Hero Christmas shopping program in the county; is a member of the Olney Central College Foundation Board, Richland County Farm Bureau, Noble Lions Club, Olney Elks Club, National Rifle Association, Olney VFW Auxiliary, Illinois Abate, Olney/Richland County Chamber of Commerce and is a Mason and Shriner.
Hires said among his reasons for running for the Republican nomination are the attack on law enforcement, public safety and law-abiding citizens and on Second Amendment rights as well as "horrific" abortion bills being passed and continually proposed. He added that "unethical and corrupt behavior in Springfield," high state taxes and uncontrolled spending by current legislators also motivated him to run.
Hires said he feels his nearly three decades in law enforcement and understanding of the values of those who reside in the 109th District are what make him the ideal Republican candidate for the state representative position.
"I hope experience is what you are looking for in your next state representative. With my 26 years of law enforcement service and commitment to community, I feel that I am the most qualified to represent the conservative values of the 109th District," Hires said. "I have spent a career reading and interpreting law and feel that this will guide me well when proposing new laws. I understand how written law is often applied in real-life situation."
Hires said he has experience overseeing a budget in excess of $1 million and has supervised over 30 employees. He said he intends to work with all members of the Legislature to "further conservative ideas and policy."
If elected as the state representative, Hires said he will propose and/or support bills that revolve around his reasons for running for office.
He said he will push for repealing the FOID card. Hires said he will also opposed bills that infringe on Second Amendment rights, that allow abortion, taxpayer-funded abortion or abortion for minors without parental consent and that attempt to decriminalize drugs.
Hires said he will also work diligently on the state budget and address the state's pension issues.
"I will scrupulously review the budget to locate frivolous and wasteful spending and aggressively publicly call out any waste. Lastly, I would like to work with all disciplines involved and find sensible solutions to our unfunded pensions," Hires said.