Two candidates are vying for the state senate seat in the 55th legislative district: Incumbent Darren Bailey and Jeffrey Fleming are running for the Republican spot in the race for the March 17 election.
State Sen. Dale Righter, R-Mattoon, is not seeking re-election. There are no Democratic candidates running for the seat in the primary.
The 55th district includes Clay, Clark, Coles, Crawford, Cumberland, Edwards, Effingham, Jasper, Lawrence, Richland, Wabash, Wayne and White counties.
Darren Bailey
Bailey, 53, of Xenia, has been married to Cindy Bailey for 33 years. Their children are Zach and Kelsey Bailey, Cole and Marcy Bailey, Matt and Abie Shelton, Mason and Mallory Bailey. They have eight grandchildren with one on the way. Bailey has an AAS from Lake Land College in Agricultural Production.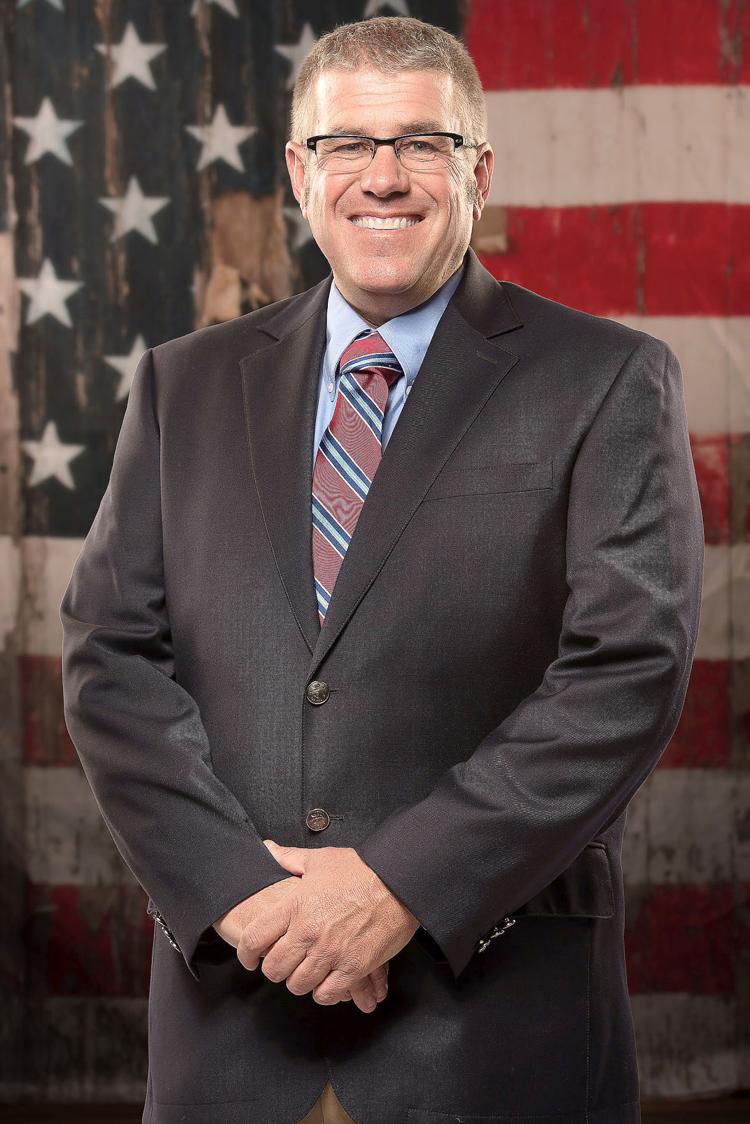 Bailey is currently the state representative for the 109th District. He was previously a member of the North Clay School Board in Louisville from 1995 to 2012 and board president from 2000 to 2012. He is a member of Effingham Assembly of God, Farm Bureau, NRA, Rotary, Gideons, Rolling Thunder, ABATE and various agricultural organizations.
Bailey said he is running because in 2017 he became frustrated at the state's model of tax and spend when the budget was passed with a 32% tax increase, no reforms, and it still had a $1.2 billion deficit. He said the future in Illinois is bleak for many families and there is not a lot of opportunity for our next generation.
He is appalled at the lack of respect for life and the threat to Second Amendment rights. As a senator, he will be dealing with half as many legislators, with the opportunity to have more of an impact, and will be exposed to twice the committee assignments for a better understanding of the issues.
Bailey has been a farmer his entire life. He owns and operates Bailey Family Farm, Bailey Family Freight and BNB Excavating. His wife owned and operated The Potter's Shed Flower and Gift store in Louisville for almost 30 years. She now serves as administrator at Full Armor Christian Academy.
Bailey said his work ethic, business experience, school experience — both private and public — as well as his roles in the church and community lend to the needs of the dire situation Illinois finds itself in today.
Bailey said his honesty and accountability sets him apart.
"As the current state rep for the 109th, it is fair to say that the residents of our district are more informed and represented than they have ever been, and maybe more so than any district in the state," Bailey said. "I am very available and always listening to problems and concerns. My opposition wants to return to business as usual in Illinois."
Bailey said the state has made significant strides in the past year in Springfield. He said this area needs someone to stand up to Springfield and Chicago with a challenge and fresh ideas and that's what he's been doing.
Bailey said he is working to end taxpayer-funded abortion and eventually abortion. He would also like to get rid of the FOID card. His other issues are shrinking state spending and overall government; developing a budget and business plan for Illinois that will actually draw in business throughout the entire state; becoming truly child and family friendly with the best schools and colleges in the nation.
Bailey also noted the 55th Senate District produces well over half of the oil that Illinois as a whole produces. Oil, coal and natural gas are threatened by a green energy plan that is not currently reliable, he said.
Bailey said he wants to be a legislator that residents trust and rely upon, while holding others and the process accountable.
Jeffrey E. (Jeff) Fleming
Fleming, 73, of Olney is married to June Fleming and they have two sons, Justin and Jason. Fleming has a Bachelor of Science in Accountancy from the University of Illinois and a Juris Doctor from the University of Illinois School of Law. His occupation is attorney/ professional speaker.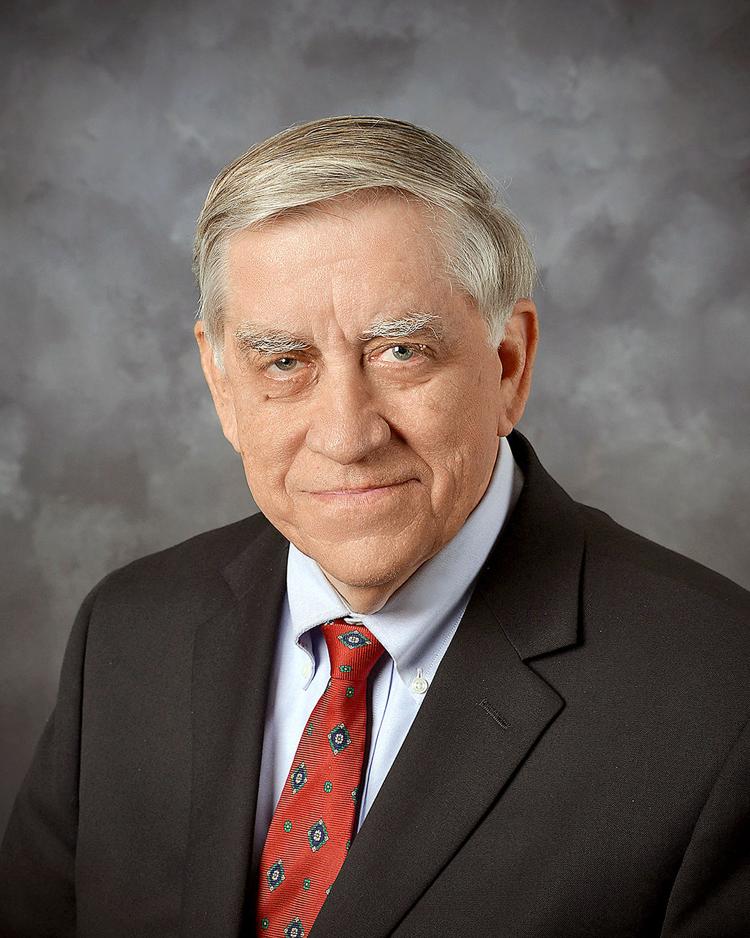 Fleming is a township trustee, member of the Illinois State Bar Association, National Speakers Association, life member of the National Rifle Association, Illinois State Rifle Association, Rotary Club and St. Paul United Methodist Church.
Fleming decided to run for office because he has lived and worked in the 55th district his whole life. After a long career as an attorney, he realized it was finally time to represent the entire 55th district in Springfield.
"It can feel like our values and our economy are under siege in Illinois, and I saw an opportunity to be an experienced, reasoned voice in Springfield to help the people of Southern Illinois," Fleming said. "Right now many Republican candidates are making noise by voting 'no' out of protest, but it takes more than noise to fight for what we believe in."
Fleming said his experience and temperament make him uniquely capable of getting results for the people of Southern Illinois.
After 40 years as an attorney, Fleming said he has a deep knowledge of what works and what doesn't when it comes to laws, rules and regulations. He has spent his career defending what is important and helping people who don't think they can find common ground come to an agreement that both parties can live with.
He said legislators should fight for what is important by helping people who wouldn't see eye to eye finally sign on the same piece of paper.
"I have a proven track record of action in my local community around issues that matter, especially when it comes to defending our Second Amendment rights," he said. "I would take my reasoned, action-oriented approach to Springfield to fight for the people of the 55th District."
Fleming believes what sets him apart — aside from his experience and deep knowledge of law and accounting — is he has the outlook and mindset to fight for what is needed in the 55th by building relationships in Springfield. He said with a Democratic supermajority in Springfield, every bill Republicans want passed will need Democrat support.
"My opponent has made it clear he believes in the importance of saying and voting 'no' to bring about change," Fleming said. "He and I agree that we need to stand firm on matters like Second Amendment rights, the right to life and lower taxes, but we differ in how we want to achieve our goals."
Fleming says the most important issue specific to his race is the current business climate in Illinois is crippling the economy and literally driving people away from Illinois.
"We need to turn the ship around to make Illinois a competitive place to live and work again by lowering taxes and removing burdensome regulation," he said.
"Illinois Democrats' recent decision to pass some of the most radical abortion funding and support bills in the country needs to be fought against," he added. "We need to protect the lives of all people, including those waiting to be born, and recent bills need to be overturned."
"The FOID card required to own a firearm here in Illinois is unconstitutional and poses a threat to law-abiding citizens," he said. "The state's inability to process requests for new FOID card applications makes it all the more obvious we need to finally 'void the FOID' to protect our Second Amendment rights."
Fleming would propose legislation to repeal recent tax increases, do away with the FOID card, and repeal recent abortion legislation. He would also propose legislation to regionalize the minimum wage increase, which he says would allow Southern Illinois businesses to thrive.
He would also reach out to members of the Republican Party, and even members of the Democratic Party, to build consensus and support for the issues that matter to residents of the 55th District.